Zero Percent Aims to Eliminate Food Waste and Hunger
by
Brian Nordli
Twice a week, chief rescue officer Breanne Ward drives from restaurant to restaurant, market to market saving boxes full of day-old leftovers from the clutches of the dumpster.
On a recent Friday morning route in Chicago, she filled a van with frozen pizzas from Lou Malnati's, quinoa superfood bowls from Eat Purely, apples and oranges from Potash Markets, dumplings from Wow Bao and garbage bags filled with bread rolls, donuts and coffee cakes—more than 400 pounds of excess, fresh food that would've been tossed away.
Instead, the food is going to feed the hungry of Chicago. Ward works for Chicago start-up Zero Percent, a business that works to eliminate food waste and end hunger.
---
The quantity of food is staggering," said Ward, whose job includes deliveries and route coordination. "I've gotten jaded. There's so much quantity and it's never-ending."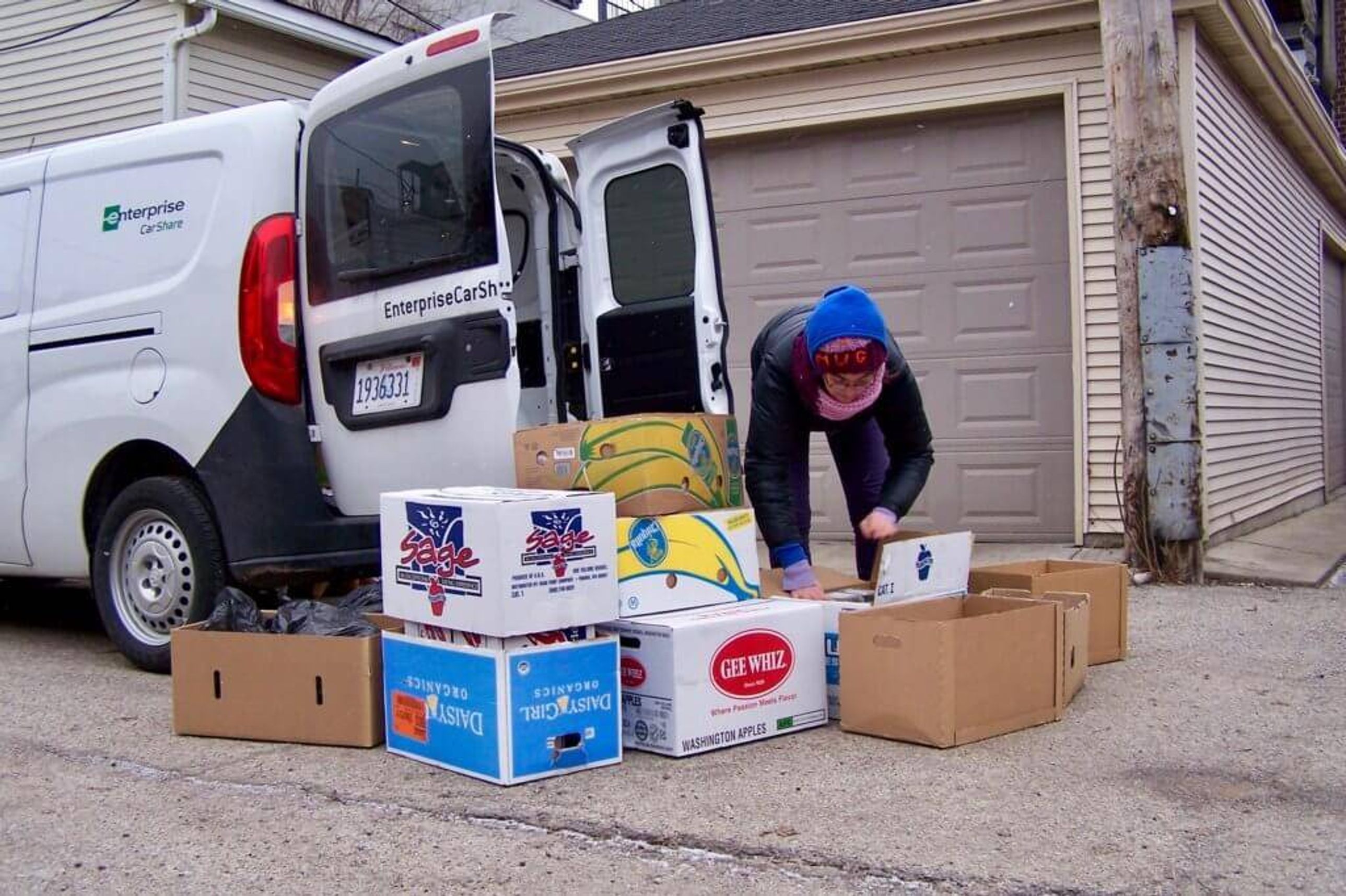 Zero Percent tackles food waste and hunger as a logistics problem rather than a production problem. For a fee, the company takes the leftover foods from restaurants, corporate caterers and grocery stores and delivers it to nonprofits in need of nutritious meals for only 30 cents each. It's both cheaper than what the organizations would pay at the store and more nutritious than the typical creamed corn-esque products they'd receive during canned food drives.
Rajesh Karmani, 34, came up with the idea in 2013 while at an Einstein Bagels in Champaign, Illinois. The owner wanted to donate his remaining bagels at the end of the day, but he couldn't deliver them while they were still fresh.
That's where Karmani came in. His background was in technology, but he researched food waste and hunger and saw some stomach-churning facts. Americans waste 30 to 40 percent of their food supply, according to the U.S. Department of Agriculture. Meanwhile, one in six Americans go hungry every day.
He realized that the two problems were not separate; rather, each was the solution to the other. Now, with the help of the Zero Percent app, businesses can report their excess food. Karmani's company can deliver it to nonprofits in need.
---
There's such high quality food that goes to waste," Karmani said. "If we can figure out a way to scale our operations, we can end hunger just by rescuing food that is already being wasted."
He moved the company to Chicago three years ago, where it has boomed. Seventy food providers and 50 nonprofits use its services. Since the company's launch, it has helped rescue about 1.6 million pounds of food waste, or enough to fill 20 semi trailers. The meals not only go to soup kitchens run by organizations like the Salvation Army and Catholic Charities, but also to youth centers, LGBTQ safe spaces and homeless shelters.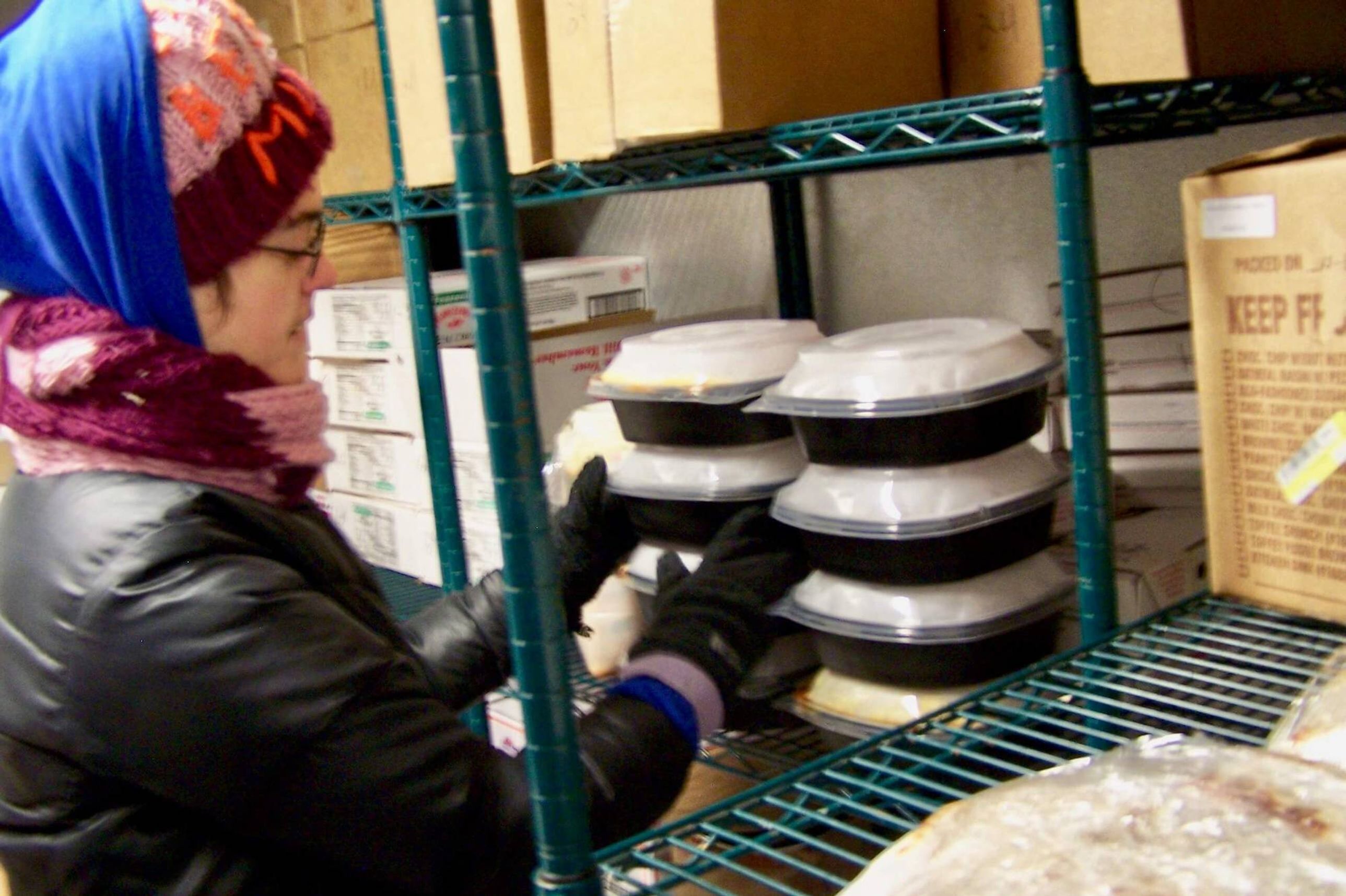 Feeding food deserts
I Grow Chicago, a nonprofit that helps at-risk youth in Chicago's Englewood neighborhood, has received over 3,800 pounds of food from Zero Percent since 2015. In the nonprofit's South Side neighborhood, the closest food providers are corner stores and fast food restaurants. Many families can't reach or afford the Whole Foods market several blocks away, said Erin Vogel, I Grow's co-executive director.
Zero Percent helps to bridge that gap. The organization provides the neighborhood kids with treats like donuts and their favorite meal, deep-dish pizza from Lou Malnati's, but it also teaches them to snack healthy on yogurt and sweet potato fries. The food feeds other members of the community, too.
"A lot of kids go to bed hungry here, and now they don't have to thanks to Zero Percent," said I Grow house manager Clarence Franklin. "It took care of me, and still helps me to this day."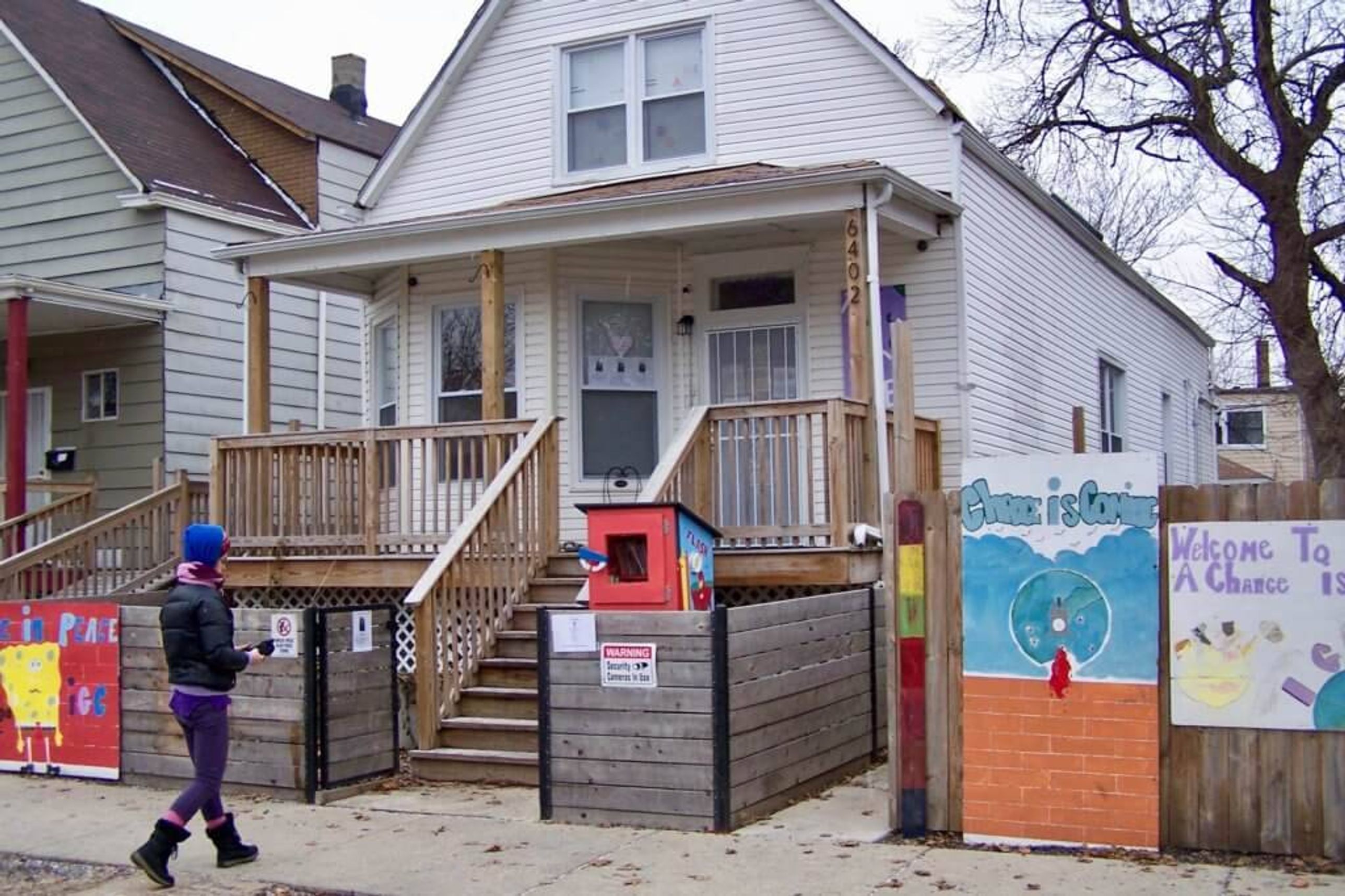 Yet Karmani knows the company can do more. More than 500 donors and 350 nonprofits have registered for its services, and Zero Percent can't yet afford to reach them all. The company would also eventually like to expand into other cities like Minneapolis and Nashville.
"The key question is, how do we fund it?" Karmani said. "It's a distribution problem, not a supply problem."
---
By registering, (the nonprofits) are raising their hand saying that they need access to fresher, higher-quality food," he added. "I think there are two times more out there that need food."
In an effort to expand, the company has taken a crowdfunding approach, launching the SnackPass smartphone app in December. For $10 a month, users receive five free snacks in participating restaurants.
Still, Karmani's services are changing the way many restaurants are looking at food waste. At Chicago paleo and gluten free food delivery service Kitchfix, store team leader Huong Pham said it's made the staff more conscious about how much food they order and stock on the shelves. The same goes for restaurants like Sopraffina.
"It gives us a better idea of how much we do waste, how much extra prep and extra food we buy," said Doug Childers, a catering manager at Sopraffina. "If we can eliminate that as much as possible, it keeps our prices down which helps our customers keep their prices down."
Karmani's ultimate goal is in his organization's name. He dreams of a day when food waste reaches zero percent.
---
What can you do to prevent food waste?
Here's some advice from two of the people who make Zero Percent happen.
Rajesh Karmani: There are three things you can do. Shop smartly, store your food smartly and use your food products smartly. Close to 30 percent of food waste happens inside our homes, in our kitchens after preparation.
Breanne Ward: Waste less food. Don't eat out at restaurants. Make a conscious effort to save food whenever possible. In Zero Percent, we see a lot of food wasted in restaurants, whether they're giving too large of portions, or you ordered too much. Buy and prepare your own food. It makes you more conscious of the waste that comes out of it. ... It's the small habits that can have big, resounding impacts.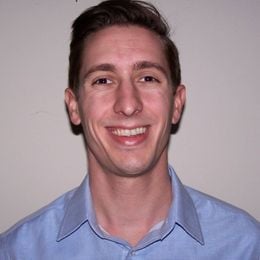 Brian Nordli
is a freelance journalist based in Chicago, where he writes about social issues, immigration and culture. Before returning to his hometown, he worked at a newspaper in Las Vegas covering crime, education and the city's desert denizens. He recently spent more than a year teaching English in South Korea and traveling Europe and Asia. He hasn't been able to shake his craving for kimchi since.