Do You Know Your Rights as a Renter?
by
Rachel Crowell
Regardless of whether you're looking to rent or buy your next home, finding the best available option is stressful. Across the country, vacancy rates are low and affordable rental housing is hard to find. That can leave you feeling like you just need to take what's available to you and put up with a less-than-ideal landlord situation.
But it's important to remember you do have rights when you're searching for a place to live.
The Fair Housing Act protects you from discrimination when you are "renting, buying or securing financing for any housing… (Its) prohibitions specifically cover discrimination because of race, color, national origin, religion, sex, disability and the presence of children," according to the U.S. Department of Housing and Urban Development (HUD).
The act is powerful. I've referenced it on numerous occasions when I've been searching for a new place to live. Understanding how and when the act applies is the first step to harnessing its power when you need it.
The protections under the act are far-reaching. But here are a few helpful highlights:
1. Selection criteria is allowed, but discrimination isn't
It's fair game for landlords to set rental criteria, like employment, income or credit standards, wrote attorney Kristi Bunge in a publication for the American Bar Assocation. Bunge is a partner with the law firm of Springman, Braden, Wilson & Pontius, P.C., focusing on evictions, collections and bankruptcy law.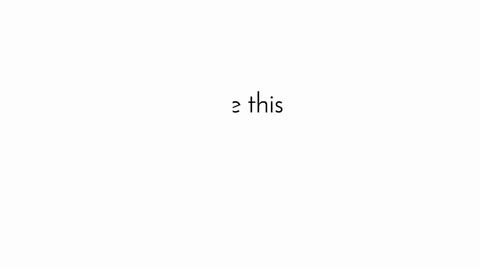 "Asking questions regarding prior evictions, prior money judgments, bankruptcy and why prospective residents are leaving their current landlord are acceptable and may provide important information (to landlords)," Bunge wrote.
A landlord's standards, however, need to be the same for every applicant. For example, a landlord can't have higher income requirements for people of a certain race.
2. Non-traditional families are covered.
The Fair Housing Act doesn't only provide protections to families made up of heterosexual married couples with biological children. According to a factsheet from the South Dakota Housing Development Authority, the act also covers people who are planning to have a family, pregnant women and "non-traditional" families (such as single-parent homes), among others.
Legal guardians and designees (people who are caring for children with their parent or legal guardian's permission) are also protected. See the factsheet for additional information.
3. The protections entitle you to a tour of the rental property.
" 'Steering' occurs when a landlord attempts to direct a resident, for whatever reason, to a specific area of the property," Bunge wrote. "To help avoid claims of 'steering' by a prospective resident, landlords should show all available properties to prospects, let the prospect decide what to see and what to skip, and finally present only facts about the property and the community, not about other residents or neighbors.
---
Landlords should never say, 'You would really like this particular apartment because it is nice and quiet with few children around,' or 'There are lots of other children in the same age group as your own' as both statements may be considered a violation of fair housing law."
She also notes that people with disabilities should be offered the same tour of recreational facilities as their non-disabled counterparts would be. For example, a landlord shouldn't assume that because a person uses a wheelchair, they wouldn't want to see an apartment complex's swimming pool.
4. Under the act, the rules in a living community must apply to all residents, not just certain ones.
For example, a rule that states "Children must not run or yell in the stairwells" is likely to be considered discriminatory under the act, but a rule that states "No running and yelling in the stairwells" is probably acceptable, according to the South Dakota Housing Development Authority factsheet.
5. If you have a disability, landlords must make reasonable accommodations in "rules, policies, practices or services if necessary for the disabled person to use the housing," according to HUD.
For example, if a landlord has a "no pets" policy, they must modify this to accommodate tenants with disabilities who use assistance animals.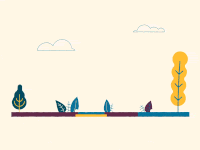 Under the Fair Housing Act, the definition of an assistance animal includes one that "does work, provide assistance, (or) perform tasks or services for the benefit of a person with a disability" (they're often referred to as "service animals") as well as animals that "provide emotional support that alleviates one or more of the identified symptoms or effects of a person's existing disability" (often called "emotional support animals").
6. The act isn't license to be a jerk.
You have protections as a renter, but you're still responsible for following the rules.
If you have an assistance animal, the act prohibits landlords from charging you a pet deposit or pet rent. But if your animal damages or trashes the unit, you'll be responsible for paying for repairs. You'll still have to pick up your animal's waste (if that's required of people with pets) and maintain control of your animal so they aren't running amok in the parking lot, acting aggressively toward other tenants or making excessive noise (like barking non-stop).
Similarly, while the act prohibits discrimination based on family status, if your child creates noise that exceeds the community's standards, you could still get in trouble for it. You might still have to pay damages if your child draws on the walls in permanent marker or breaks fixtures in your apartment. (Just like you would if rowdy adult guests did the same thing.)
7. Protections for LGBTQ+ folks are growing, but they're still a work in progress.
The Fair Housing Act doesn't explicitly provide protections on the basis of sexual orientation or gender identity.
"However, discrimination against a lesbian, gay, bisexual, or transgender (LGBT) person may be covered by the Fair Housing Act if it is based on non-conformity with gender stereotypes," according to HUD. (Editor's note: "Q" is not covered in the legislation.)
Barring federal protections, some states have adopted their own bans on discrimination based on sexual orientation or gender identity, according to the ACLU. By the end of 2016, 20 states and the District of Columbia had such protections in place. Still, according to the first large-scale study to assess housing discrimination against same-sex couples, rates of housing discrimination against same-sex couples are actually higher in the states that prohibit that kind of discrimination.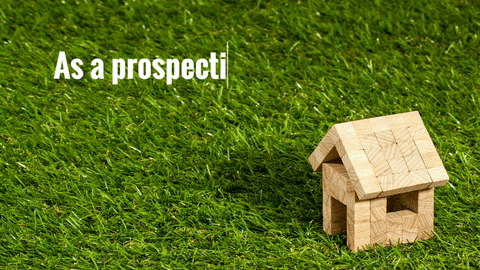 In a momentous victory for equality earlier this year, a federal judge ruled for the first time that the act does protect LGBT people. In the ruling, U.S. District Judge Raymond P. Moore of Denver, Colorado, ruled in favor of Rachel and Tonya Smith, a married couple with two children that was denied the opportunity to rent a townhouse in the Boulder area because of what the landlord called "their unique relationship."
'We all need a home'
The Smiths were represented by Omar Gonzalez-Pagan, a staff attorney at Lambda Legal, a national nonprofit LGBTQ+ civil rights organization.
Moore's ruling can be used to "establish a precedent" for protection against discrimination based on both sexual orientation and gender identity, Gonzalez-Pagan said to Rewire. One of the women in the couple, Rachel Smith, is transgender.
"The ruling was a published authority that can be cited around the country," Gonzalez-Pagan added.
The Smiths approached Lambda Legal because "they wanted to prevent other families like theirs from being discriminated against," he said.
The case was about a need to "send a message (that) this discrimination isn't tolerable. It isn't part of who we are (as a country) and it is certainly unlawful."
After all, we all have the same fundamental needs.
"We all need a home and we all need to be accepted in our communities," Gonzalez-Pagan said.
Disclaimer: This article isn't meant as a substitute for legal advice. To learn more about filing a complaint of discrimination under the Fair Housing Act, visit this page or contact an advocacy organization that helps folks in your specific situation.