Why Young Workers Are Embracing Labor Unions
Millennials are more pro-union than generations before
by
Jamie Lynne Burgess
In March 2019, the editorial staff at Gimlet Media became the first podcasting company to unionize when they joined the Writers Guild of America. The announcement came just a month after Gimlet was acquired by Spotify in a $230 million dollar deal.
Unionizing has been notoriously difficult for tech companies, according to Fast Company, but it could be the beginning of an industry-wide shift.
And the Gimlet workers' move is evidence that labor organizing isn't a thing of the past. The Center for Economic Policy and Research reported that 75 percent of new union members are under the age of 35.
Will younger generations of workers lead a resurgence of organized labor?
Fresh energy
Whitney Yax has been working for the labor movement for more than six years. In her role as an organizer for Communications Workers of America District 1, which represents 150,000 members in the Northeast, she helps new members get involved in their unions.
She has noticed an increase in younger members, and in younger members' desire to be active participants. They're phone banking or knocking on doors to garner support for a political candidate, organizing meetings with industry leaders, or gathering signatures on a petition. This is on-brand for millennials, who typically value experiences over stuff.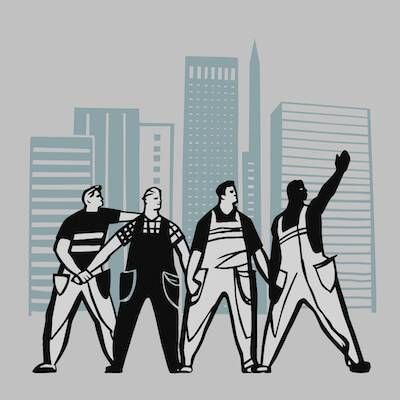 "I always think of unions as offering a voice, a role in decision-making at work," Yax said.
Millennials are more supportive of labor unions than generations before them. A 2018 Gallup poll showed that 66 percent of people ages 18 to 34 approve of labor unions, compared to 60 percent of people ages 35 to 54 and 62 percent of people ages 55 and older.
But unions have a long way to go when it comes to finding the right set of benefits that will encourage membership among millennials, said Zane Dalal, executive vice president of the union benefits administrator BPA.
"Millennials are incredibly adaptable, and people think of them as this sort of vague group, yet they are activists, and they're incredibly sure of what they want," he said.
Unions' influence often extend beyond their membership, Yax said. The opportunity to effect change is attractive to young workers.
"I believe very strongly that unions, individually and collectively, just by their existence, improve the situation for workers that are non-union," she said.
For example, unions were instrumental in raising the minimum wage in New York, which benefited all minimum wage workers, not just the unionized ones, Yax said.
"The action that union members take can have a great effect on other people," she said.
A 'match made in heaven'?
Knowing that our work and financial lives will be much different than what our parents experienced, millennials have been forced to adapt. In many cases, adapting has meant piecing together side gigs and extra jobs. It's easy to feel alone in the gig economy, or even feel in competition with your fellow workers.
"The human element is diminishing,  and it shows in the way that people want to pay their workers," Dalal said.
He believes "unions might bring back that personal side" to employment.
We millennials can be both disdainful of being forced to go it alone, and oddly proud of our hustle. Joining a union means embracing solidarity and leaving that pride behind, which can be especially hard when you're raised on a strict diet of American individualism.
Yet, as we try to find a path to retirement, millennials and unions have been called a "match made in heaven" by the California Labor Federation.
"Some may think that unions are a thing of the past, but as reports pile up on how young workers are going to need to work themselves into exhaustion just to put food on the table, joining a union remains the best way  for millennials to reap the kind of economic security their parents and grandparents had," Alexandra Catsoulis wrote for the California Labor Federation.
'A barrier for younger people'
Union membership peaked in 1970 and has been declining ever since. Whether or not unions can adapt quickly enough will determine if they grow in the next generation, Dalal said.
"There was a heyday of the labor movement, and many of the people who were part of it are still involved, in roles of leadership now," Yax said.
Millennials have a unique opportunity to contribute to labor unions and, in turn, contribute to change in many sectors. There are issues specific to this age group and this cultural moment that unions could address if young folks pushed for it, Dalal said.
Unions could advocate for student loan repayment policies, as our collective debt continues climbing. They could also become involved in the opioid crisis, he said, pushing for recovery support.
But there's a sentiment that younger generations don't want to get involved.
"The language of people who are driving the conversation, they're in their 70s and they'll never 'get' millennial culture," Dalal said.
It's hard to sit in meetings as a young person and hear about how millennials don't care, Yax said. In fact, it's "a barrier for younger people to get involved."
Even so, "I really think we could have another heyday very soon," she said.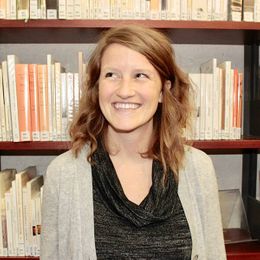 Jamie Lynne Burgess
is a writer who is fascinated by how places shape culture. Get in touch on Twitter @jamburgess or Instagram @jamielynneburgess.