Young Refugees Work to Ease 'The Distance Between Our Truth and Yours'
A new book spotlights displaced storytellers from around the world.
by
Sabrina Crews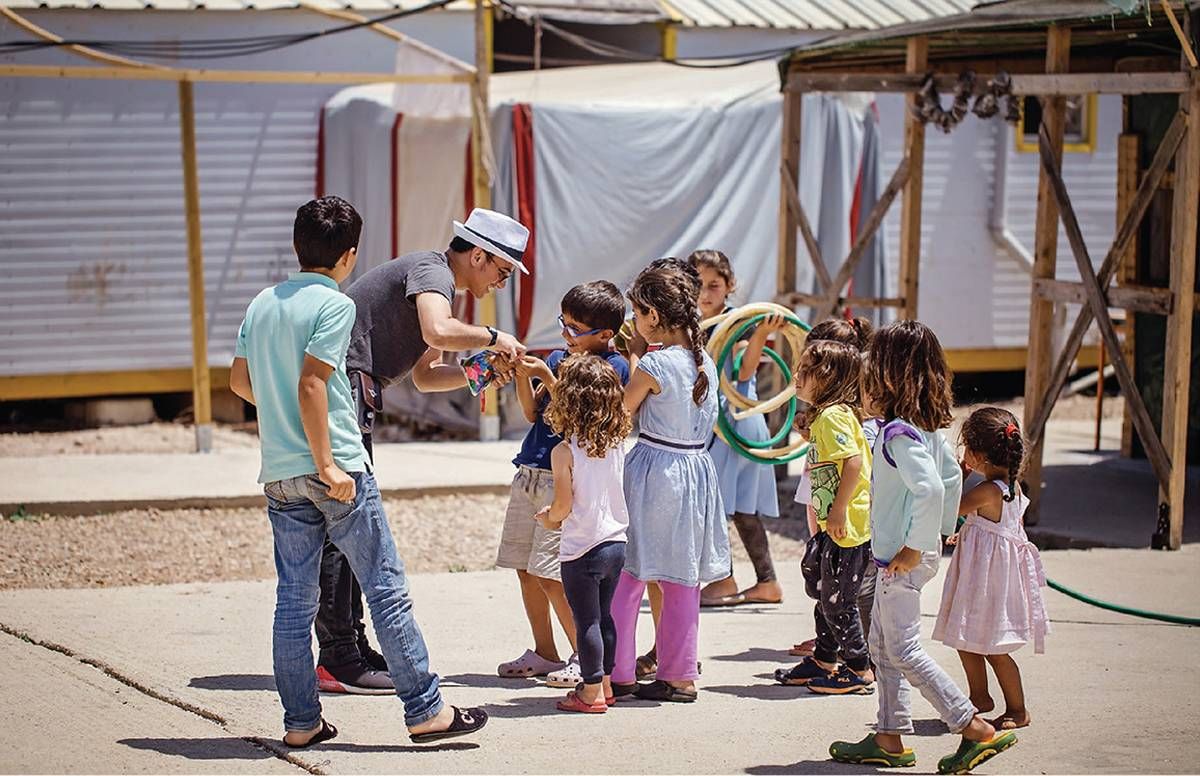 A teenage illustrator from Iraq who dreams of becoming an international soccer player. A 29-year-old journalist and singer from Syria. A 19-year-old Somali American writer and organizer "on a journey to self-expression."
These are just a few of the young storytellers featured in While the Earth Sleeps We Travel, a new book curated and co-authored by Ahmed M. Badr.
If Badr's name sounds familiar, you might recognize him from a few projects. He's the host of "Resettled" — a podcast from Virginia Public Media and NPR that humanizes the U.S. refugee resettlement process.
He's also the founder of Narratio, a global content platform showcasing the work of displaced storytellers.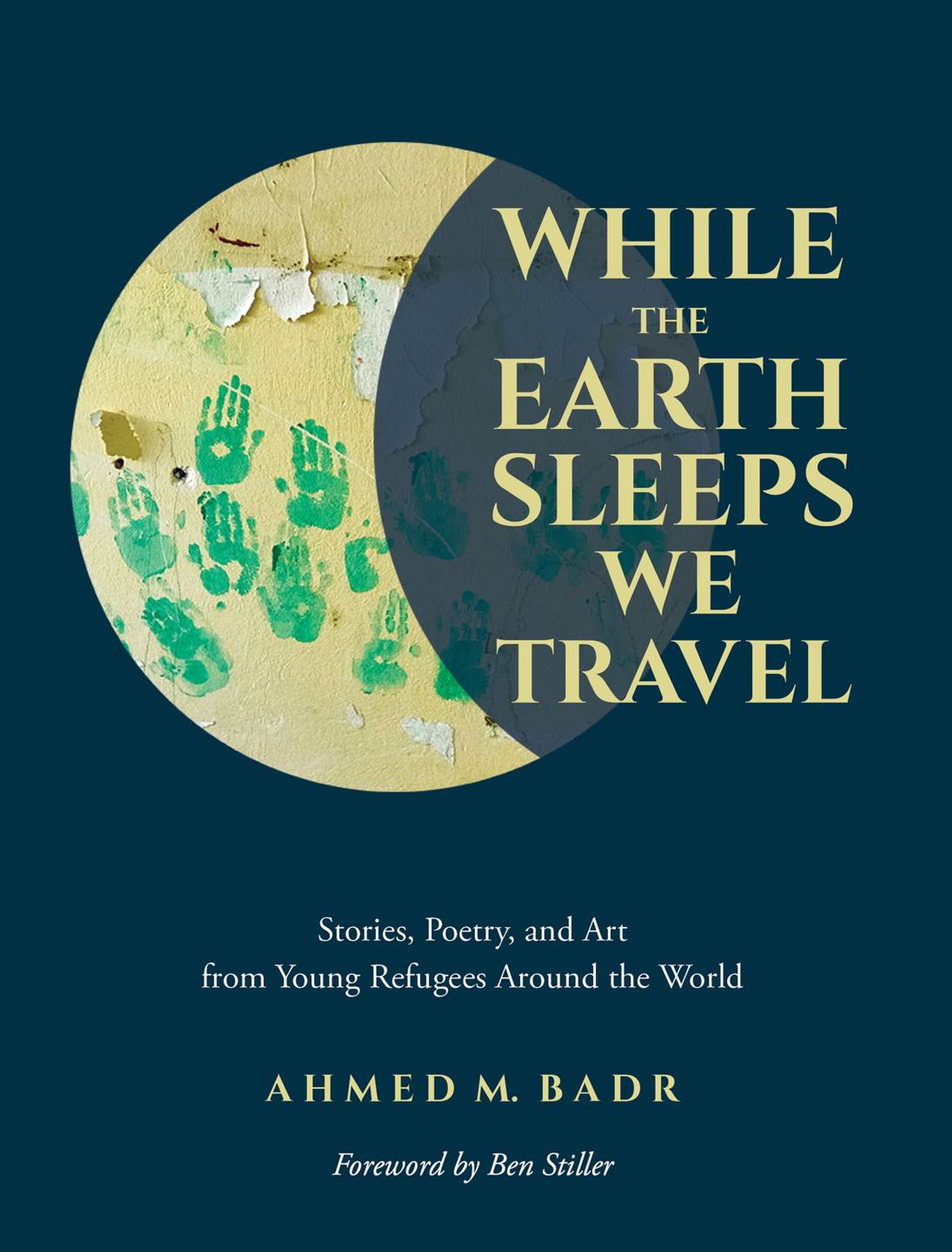 Recently, Badr wrapped up his term with the United Nations Envoy on Youth as one of 17 Young Leaders for Sustainable Development Goals, where he found ways to make the U.N. accessible to young people — including displaced young people.
"As a young person, once you have access to that arena, your world expands," Badr said.
"You get to learn about things way beyond your own community and link the local with the global in powerful ways."
With While the Earth Sleeps, we get to know Badr as a poet.
"Do not define us by / Our tragedy / Our pain / Our sorrow / Our people / Our flag(s)" the 22-year-old former Iraqi refugee writes in one of his featured poems, "Do Not."
"Define us by our / Souls / Stories / The distance between our truth and yours."
Badr spoke with Rewire about finding his poetic voice, and his process of collecting original works from displaced young people across the globe. He also explained how conversations surrounding the worldwide refugee crisis often exclude the voices of refugees themselves, and what we can all do to help change that.
Talk about your approach to curating and editing this collection.
This book reflects the experiences of folks who've been resettled, and folks who haven't — whether it's someone in a refugee camp in Greece, someone who's been in the U.S. for years, or someone who grew up here.
It started two years ago. I traveled to Greece, came back to the U.S., and then I went to Trinidad and Tobago, conducting workshops and interviews with displaced young people who are in camps, outside of camps, living in different contexts.
The first year was dedicated to collecting content for the book. I spent the second year trying to figure out the structure. That was the more challenging part because first I had to figure out my relationship to each of the pieces.
I had to ask myself, "What is going to be my own position here, and is my presence necessary?" I didn't want to distract from the amazing artwork.
Yeah, your own poetry's interspersed throughout the book, in bright yellow. Explain that choice.
Hopefully, it's a mediating force. I'd collected hundreds and hundreds of pieces, and it was really hard, narrowing everything down, putting it all together into something that's cohesive and yet, in a way that does justice to all of these beautiful, beautiful expressions, a way that still lets them stand on their own.
These pieces don't necessarily depend on each other, but I think they amplify one another. I tried to identify themes first, then found ways to include my own work throughout. It's really meant to guide the reader.
What drew you to poetry?
I was in high school when a family friend said, "Hey, you should write about your family story." And at the time I wasn't really interested in that. I wanted to fit in. I didn't want to be different.
But then I gave it a try. I started a small blog, went to a conference. I started to realize, "OK, I do have a story to tell. There are folks who are interested."
I also had these different identities that I was grappling with, as an Iraqi American Muslim refugee. But it wasn't until a couple of years later that I really dived into poetry.
That's when you realized you had a gift for it?
I was part of the Indonesia-U.S. Youth Leadership Program. We were a group of eight young people who would spend some time in Asia, come back, and participate in conflict resolution classes.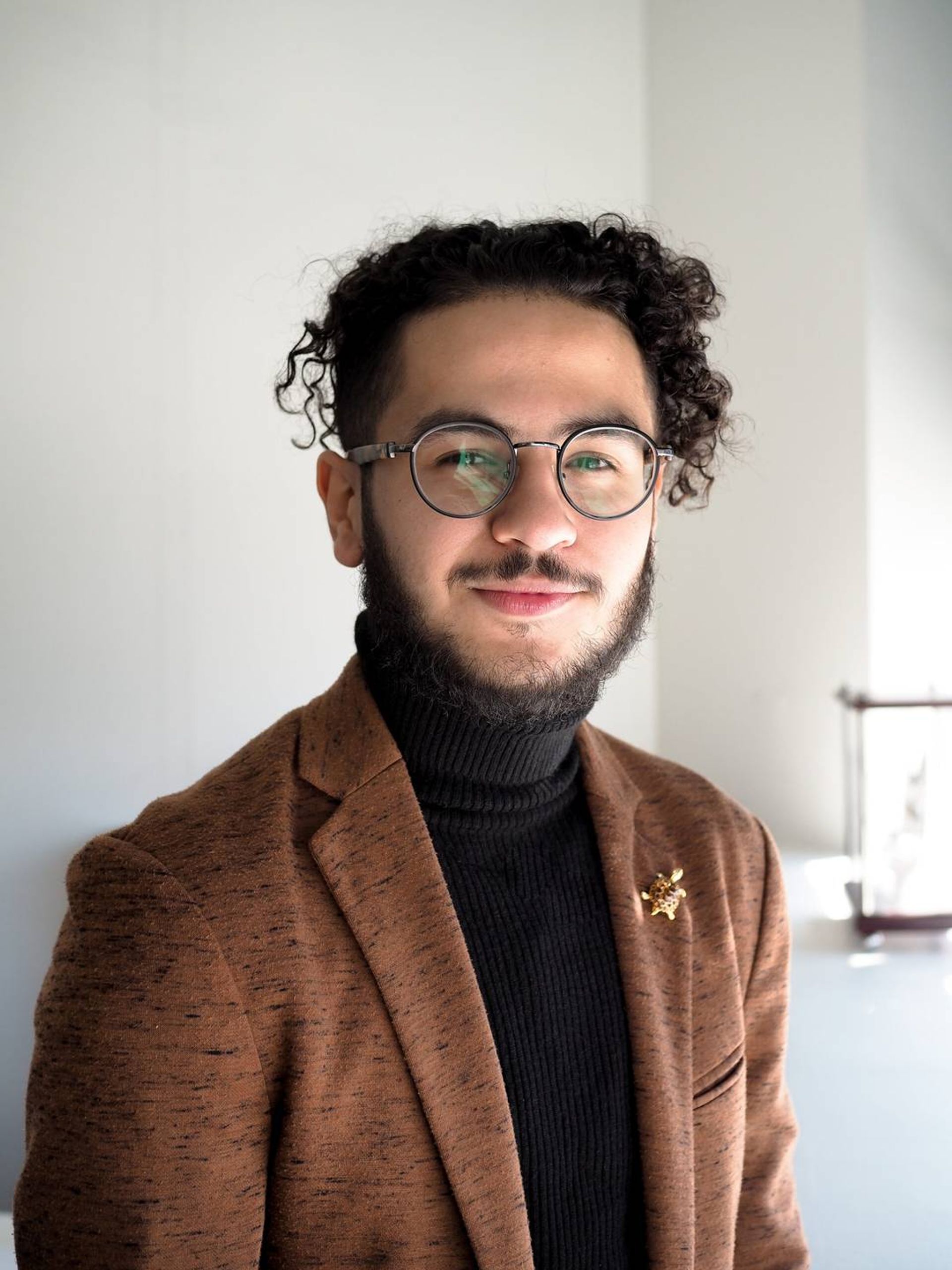 One of the folks in the program, a kind of chaperone who'd host poetry workshops, was this incredible poet named G. Yamazawa. He's so, so talented — one of the most incredible people I've met.
He's won the National Poetry Slam, he's a wonderful rapper, he's just an amazing human being.  Seeing him and how he stepped into his story, his own expression, through those workshops — in Bali and then in Java — was so inspiring.
Poetry is such a potent medium for exploring things, and in really powerful, emotional ways. One sentence of poetry can speak for five, ten pages of prose.
Of course, I'm happy to do both, and I'm interested in both, but I very quickly learned that with poetry, you can condense and express complexity in a way that is very powerful. It felt authentic and accessible to me as a writer.
Poetry's really an invitation to express whatever you want to express. Another key part was realizing that my poetic voice didn't have to follow a specific and rigid outline or structure.
For a long time, that's how I thought of poetry: "Oh, it has to be written in a very specific way. It has to rhyme. It has to be this and that."
Once I saw examples of that not being the case, I thought, "There might be something here."
Say more about building relationships with the book's contributors.
I spent as much time as possible with each community, tried to understand the larger context around them, and also everyone within them.
The situation in a camp is very different from a fellowship program. A workshop with 6- and 7-year-olds versus 25-year-olds is, again, very different.
I learned to just meet folks where they're at — to ask them how they want to be represented, how they want their stories introduced to the world. I tried my best to lead with their personal experience and maintain their voice, their ownership of their expressions.
One of the key exercises you'll see in the book, a two-page feature, is "How I See Myself," and then on the other page, "How the World Sees Me." Those were so interesting and generative, because of the questions being asked, and the distance between the questions and answers ­­— or lack thereof, for some folks.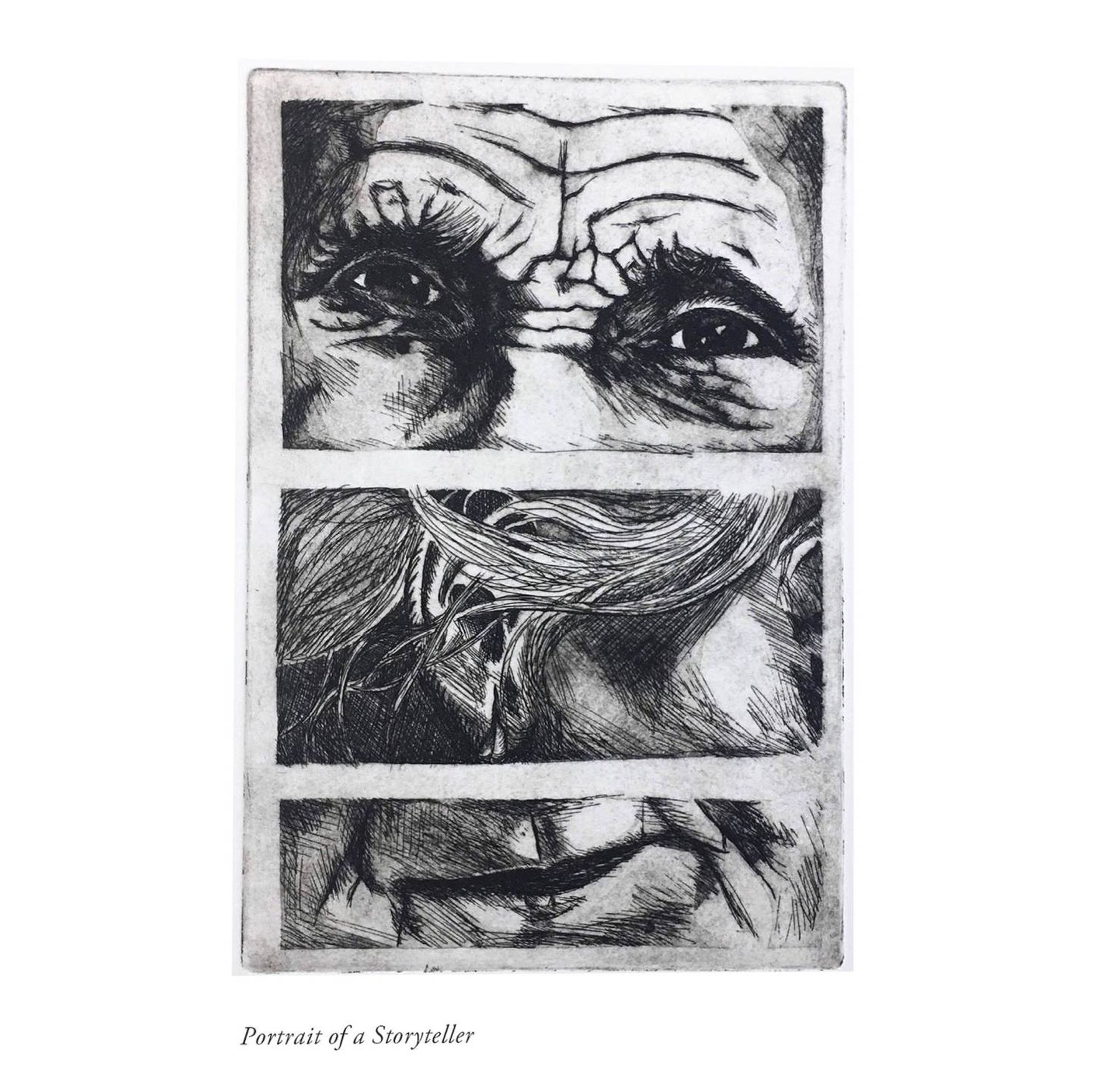 You mentioned having multiple identities, which is a profound theme in this book. For instance, the work of Lina Habazi, a Palestinian American artist, is influenced by the concept of duality. Why is that significant? 
This takes me back to when I was getting ready to do a workshop at a camp in Greece. Folks were surprised that I could speak English, and then just switch it up and speak Iraqi Arabic.
I realized this doesn't happen very often — that it's not common for someone who used to be displaced to visit a community that is currently displaced to talk about stories, to engage in a way where there isn't as much distance.
I've had the privilege of processing my experience. I've also had to recognize that my American side, and the Iraqi American side, no matter how many times they may feel contradictory or have tensions, at their intersections, there was a powerful, powerful duality.
I could step into this world, then go into that one, or be in the middle. This book wouldn't have been possible without that duality — what makes it different from your typical anthology is that there's autobiography in there.
You've written that the word 'refugee' is usually associated with a beginning and an ending, and that this book is a glimpse into "the forgotten middle." What does that mean?
When I came to the U.S., I was 10 years old. I wasn't thinking about displacement. I wasn't thinking about migration. I wasn't thinking about any of that; I was just trying to fit in.
I was trying to figure out who to sit next to at lunch. Then later on in high school, I was trying to negotiate different identities. These are things we can all relate to in some way, shape or form.
That's what this book is trying to achieve: It's not a book about displacement. It's a book about individuals who just happened to be displaced and are now choosing to express themselves.
The interviews, stories and drawings, some of them contain elements dealing with displacement. But, for the most part, it's just individuals talking about their lives and what they're up to now, their hopes and dreams.
There's this distance we tend to assume between ourselves and refugees, ourselves and immigrants, ourselves and migrants. I hope that with this book, we've lessened that distance.
You've described the contributors of this book as "taking back their narratives, using storytelling on their own terms."
Whenever you hear the word refugee, what comes to mind, instinctively, is usually pain and tragedy and war.
I'm not saying that's not part of the story, but something that's often missed when we talk about stories of displacement, is that the experience is so varied and complex, it can't be summarized by just the tragedy — what made the person leave home.
We need to move beyond the assumed victimhood. We're not just passive sufferers. In working to create these spaces where folks feel comfortable expressing themselves, we get to move away from that narrative.
We can still acknowledge the tragedy. We can also transcend it.   
We need to expand the narrative, cultivate spaces where people feel comfortable stepping into the fullest range of their experiences.
Ben Stiller wrote the foreword to your book! You guys met on World Refugee Day at U.N. Headquarters in New York. He writes that he and other refugee advocates will never actually know what it feels like to be a refugee, which seems like a crucial realization.
What else does it take to be an effective and authentic ally to refugees?  What do you wish people who call themselves refugee advocates knew or understood?
As advocates we have to, whenever possible, have the person who is displaced share their own story, when there's an opportunity to highlight it, and then, through our own platforms and available resources, amplify that expression.
I understand that won't always be possible, sometimes folks don't want to share their stories, which is completely fine. I really appreciate that Ben, in his work with UNCHR, understands his own position in relation to these stories, and offers his platform as a way to get these experiences out to a larger audience.
That's the approach: Recognizing refugee voices need to be amplified, and in ways that are nuanced, ways that are thoughtful. We need to meet folks where they're at, allow them to speak for themselves whenever possible, and we need to think about how we can use our own platforms and resources to allow displaced folks to express themselves.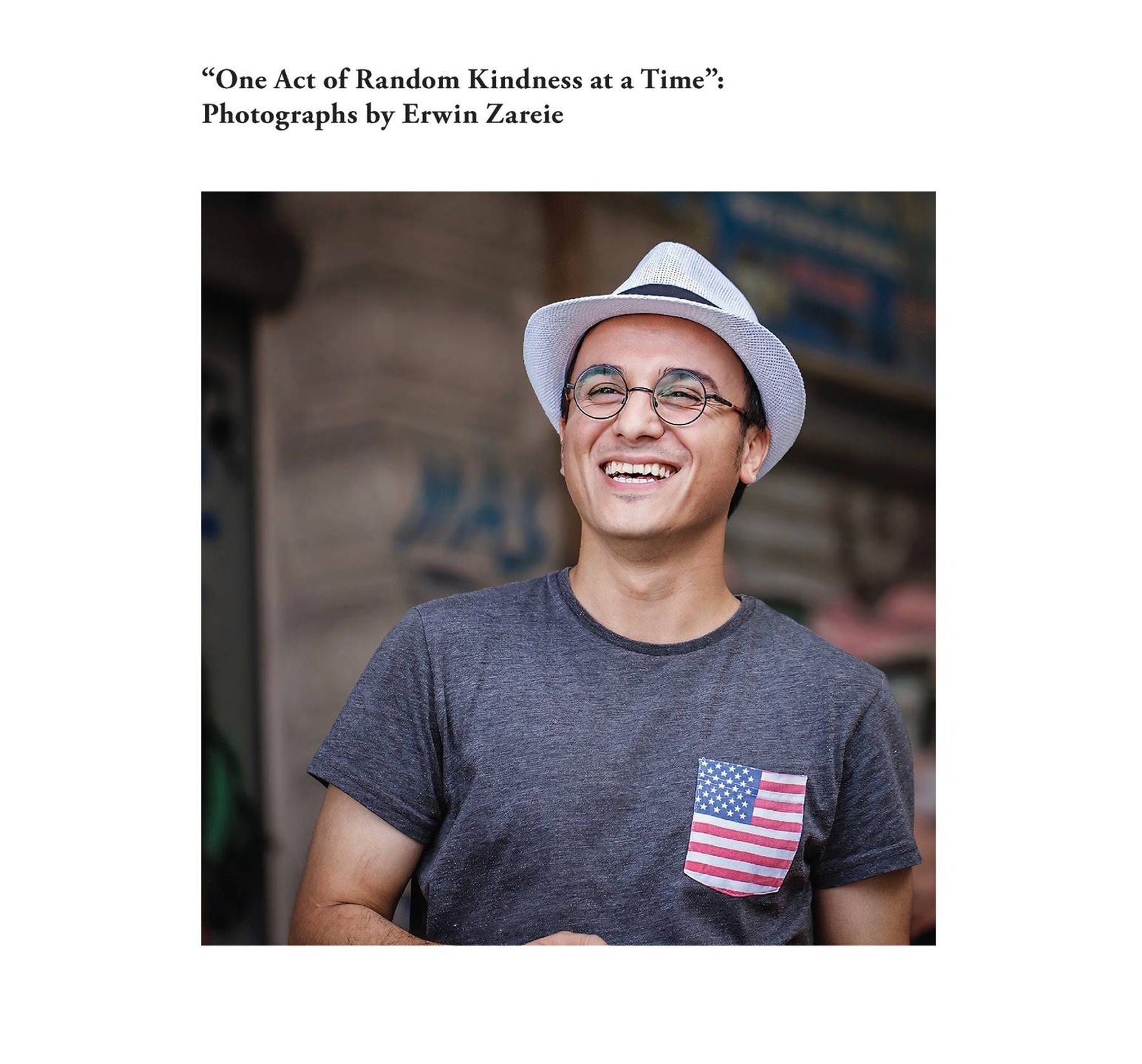 I was struck by the story of a photographer named Erwin, from Iran. He won a prestigious photography award, but was afraid that he wouldn't be able to travel from Athens to Europe as a refugee to accept it.
When he realized he was able to board a plane, he said he wanted to cry. He said, "When your home tells you to go away and another place lets you be free, it is amazing."
It made me wonder if our country, the U.S., is considered to be that kind of place — a place that lets displaced people come and be free.
There's a lot of work that needs to be done to change anti-immigrant sentiment in the U.S. So, I've focused on providing opportunities for folks to take control of their stories and combat stereotypes — to offer an alternative to the misinformation we often hear about immigrants and refugees.
I spend so much of my time just thinking about how we can activate the power of displaced people, to create a new narrative that then becomes the dominant narrative, one that's true to the refugee experience, and all of its complexities, all of its multitudes.
This interview has been edited for clarity and length.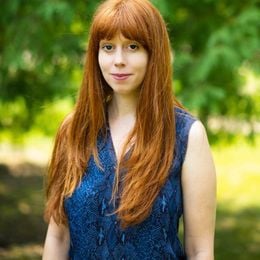 Sabrina Crews
is Rewire's audience engagement editor and a lifelong PBS kid. Follow her on Twitter @sabrinafaydra.