What's Holding Back Young Female Scientists?
by
Kaylen Ralph
Earlier this year, Harvard Business Review published an article suggesting that junior female scientists "aren't getting the credit they deserve."
Is that surprising? Yes. Well, maybe. In 2017, it's a sad reality that gender bias still infiltrates several industries, from the Supreme Court to venture capital and entrepreneurship, according to other studies featured in Harvard Business Review.
Marc J. Lerchenmueller's and Olav Sorenson's research on junior female scientists' ascension from junior to senior level positions (or lack thereof) focused on women working in academic life sciences, chiefly biology and medicine, fields in which women are more highly concentrated than in other scientific fields, according to the National Science Foundation.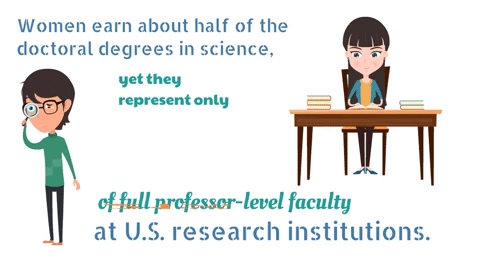 According to the NSF, women earn about half of the doctoral degrees in science, yet they represent only 21 percent of full professor-level faculty at U.S. research institutions. The same disconnect exists in the U.K.
Science as a discipline can be roughly split into two sectors (academic and industry), but the primary indicators of success are consistent across the board—career scientists' bread and butter is research funding and authorships.
Lerchenmueller and Sorenson explored why "women aren't advancing in their early careers by looking at gender differences in publications and research funding." They found that female scientists are 11 percent less likely to have their work published in scholarly journals with the most impact, like Science and the New England Journal of Medicine.
"About two-thirds of this gender gap (in science career advancement) appeared due to differences in publication records, such as women publishing less frequently than men and receiving somewhat fewer citations on their papers," Lerchenmueller and Sorenson wrote about their research. "The rest of the gap, though, appeared to result from women systematically receiving less credit for their work."
Young female scientists share their stories
I interviewed several women who self-identified as junior scientists about the performance indicators they are anxious to pad their resumes with in order to become senior scientists, as well as any obstacles they foresee preventing them from achieving their ultimate career goals.
Julia Popp is a Ph.D. student at Texas A&M University, where she works in biomedical sciences. She studies how to translate findings from a lab to actual human health. She plans to stay within industry science "for sure," rather than entering academia.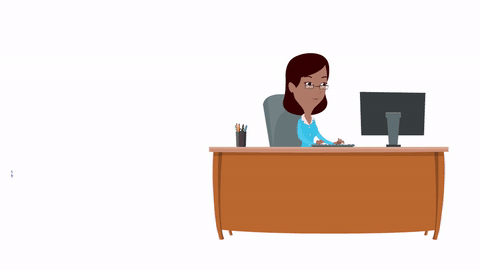 Popp's ultimate career goal is to be a senior research scientist or lab manager in an industrial setting. She identified publication in "high impact" journals and receiving grants, as well as giving presentations at national and state-level conferences as key performance indicators in the science field. Popp has been published as fifth author on a paper before, and is listed as second author on a manuscript currently under review at the journal her team submitted to.
Key authorship positions are the first and last. Leading junior authors usually receive the first authorship spot, while the last authorships position is usually reserved for the funding researcher, who also may have conceived the project originally.
Lerchenmueller and Sorenson found that female scientists are actually publishing work as first authors at a higher rate than their male counterparts, and have been since the mid-1990s.
"However, women have remained substantially underrepresented in the last author position during the same time frame," the researchers wrote. "First authorships have not been translating into last authorships for women, which suggests they have been faltering to transition from junior to senior scientist."
Popp feels optimistic about her future career and the possibility of becoming a senior scientist, though she has faced her fair share of obstacles, some of which have further enforced her decision to work within industry science.
"Funding has been dropping off for research, which is part of the reason I want go into industry," she said. "One obstacle that surprisingly has not surfaced for me is being looked over for being a woman. The highly successful lab I am working in now is filled with about a dozen graduate students, faculty, and technicians, all of whom are women. I have found that if you are intelligent, qualified, and get your s**t done, you are a scientist and that's all that matters."
A generational shift?
Ariel Cavazos is a scientist in the food industry, also a life science sector. As a product developer for Kraft Heinz, she works on bringing new consumer products to market, as well as optimizing and improving existing products. She currently has no plans to pursue a career in academia outside of getting a master's degree, though she does aspire to be a senior scientist.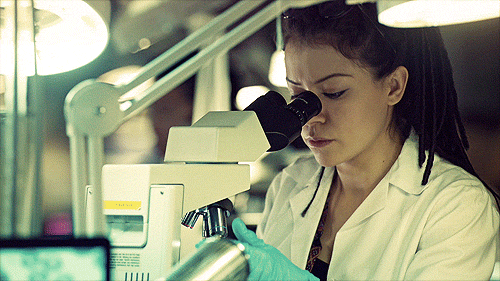 Cavazos has been published as first author twice during her undergraduate work at the University of Illinois Urbana-Champaign and has worked on projects funded through her research lab. She has never applied for research funding individually.
The obstacles Cavazos identified as ones with potential to disrupt her progression to senior scientist are specific to the food industry at large.
"Companies and consumers are ever-changing, and mergers and acquisitions can disrupt an expected career path when policies and culture change," she said. "The food industry has seen many changes over the last decade that will definitely affect how scientists in this field approach careers and professional development."
According to a 2015 "Employment and Salary Survey" conducted by the Institute of Food Technologies, 45 percent of U.S.-based IFT member respondents said that they did not think that their "opportunities for advancement and compensation in the profession" were equal to men's, but the "no" response was more likely to come from women in their 40s, 50s and 60s.
As a 20-something, Cavazos is more optimistic.
"I do not believe there is an obstacle that could keep me from growing and developing into a more experienced and proficient scientist," she said. "I have the passion and perseverance to surmount any hurdle if it means getting to my ultimate career goals.
Feeling overlooked at work? Here's what you can do
Depending on your personality, demanding recognition at work can feel like a Herculean task, no matter your industry. You might worry about being labeled as high-maintenance or not a team player.
According to Deborah M. Kolb, a cofounder of the Center for Gender in Organizations at Simmons College School of Management, it can be especially difficult for women, who, she wrote in Harvard Business Review, "are sometimes hit by what researchers call 'the social cost of asking.'"
But, despite the uncomfortableness that can come from pushing back, Kolb thinks we should all be sticking up for ourselves and our work. She suggested four steps for everyday self-advocacy:
Recognize: You might not see opportunities for promoting yourself, but, if you make a point of recognizing them, you'll notice they pop up all the time, Kolb wrote. If a manager asks you for help with a project and you say yes, consider negotiating for something in return, like improved support from coworkers. If you're asked to take on a lot more work, so much so that you think it changes the responsibilities of your job, consider negotiating for more pay. But keep in mind that what you ask for must benefit your organization, as well. Your negotiations must be strategic.
Prepare: Before having a conversation with your boss in which you ask for something that will benefit you, gather information about what others in your organization have asked for and received. Having examples in your back pocket will help you make your argument. And come to the conversations with many options for achieving a the positive outcome you want. If you present many ideas, rather than fixating on a single one, it will foster a productive conversation. Think ahead about the reasons the manager might say no and get some arguments ready in your mind.
Initiate: You'll probably have to be the one to ask for the things you need or deserve. But do a little groundwork beforehand. Look back at your recent accomplishments and mention those first before launching into your request.
Navigate: Go into the conversation with an open mind and realize that what you're proposing is only a starting point. Be prepared to ask strategic questions (learn the three types here) to help the manager assuage their worries about your proposal.
Kaylen Ralph
 is the co-founder, editorial development director and brand director of The Riveter Magazine, a longform women's lifestyle magazine in print and online. She works as a personal stylist for Anthropologie. Follow her on Instagram @kaylenralph for books and fashion. You can also find her on Twitter at @kaylenralph.