Why Young Adults Are Traveling from the U.S. to Cuba
by
Maribel Lopez
Once considered a tropical playground for people living in the United States, Cuba became somewhat of a mystery after its revolution in the 1950s. A Spanish major in college, I've visited my share of Spanish-speaking countries and have always been intrigued by Cuba and enticed by its history.
Despite being a mere 90 miles from Florida and only a little more than an hour by plane from my parents' native land of Puerto Rico, it felt so far away. But it was always a destination on my bucket list that I was never certain I'd be able to experience.
With sanctions on U.S. travel to Cuba lifted during the Obama administration, I planned a trip and visited the island in February 2017. If you haven't had the opportunity to travel to Cuba, the new PBS program "Weekend in Havana" will give you a peek into the heart and soul of Havana, the country's capital and the island's largest city.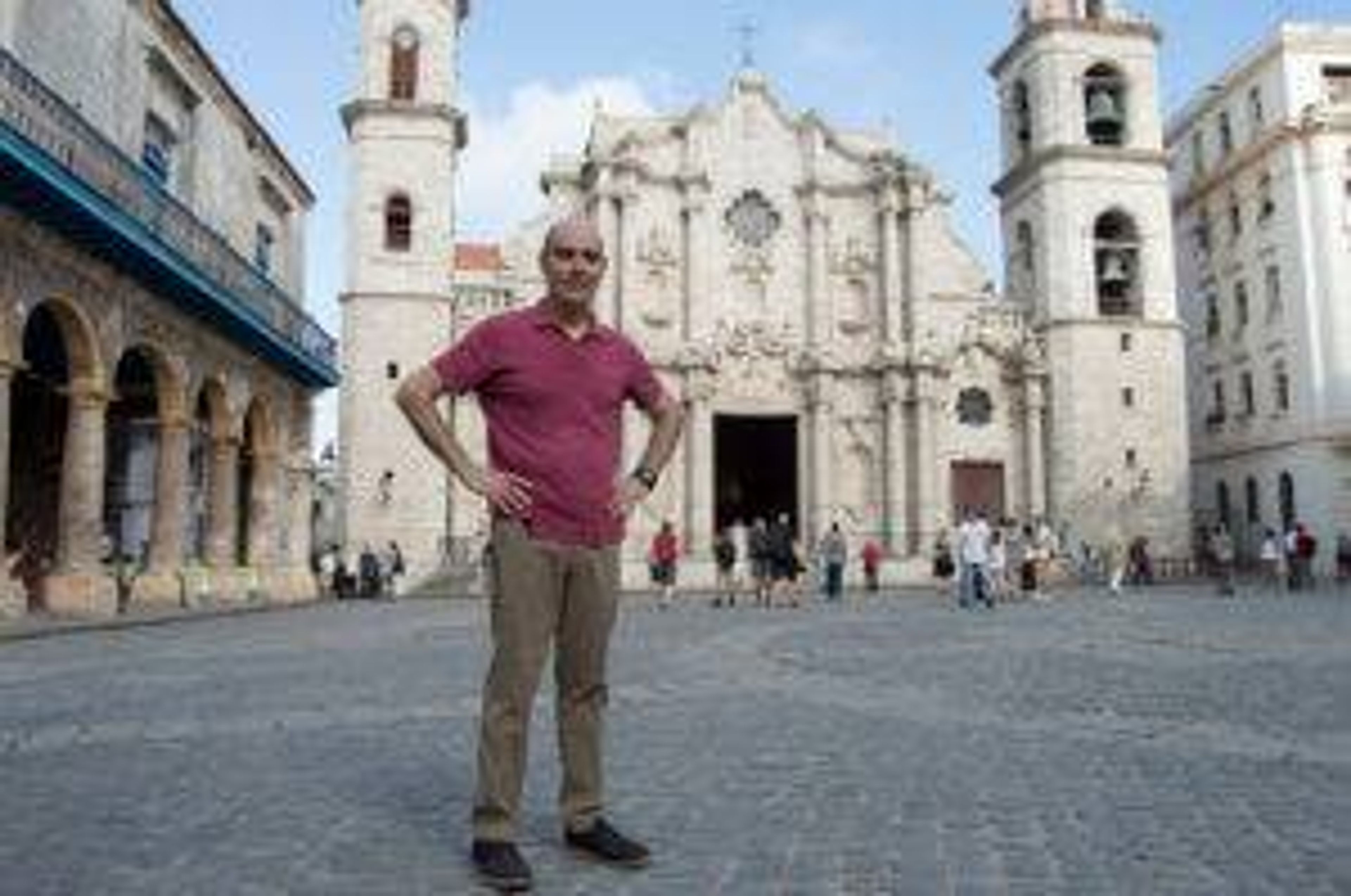 At the top of the program, "Weekend in Havana" host Geoffrey Baer poses the idea of whether Cuba—as it may appear on the surface with its 1950s cars, crumbling buildings and lack of wifi—is truly a relic of another time.
Inspired to see Havana through the eyes of the island's younger generation, he is guided through the city's vibrant culture by three locals—an architect, a dancer and a musician. They visit hot spots for Cubans and island visitors alike, exploring the city's rich culture through music and dance and providing viewers with the broad brushstrokes of Cuba's history—which, if you aren't familiar with it, is fascinating.
Traveling 'people to people'
The future of traveling to Cuba as a U.S. tourist—referred to as "people-to-people" experiences on formal paperwork—is becoming a little trickier again but the loosened restrictions of the past few years has inspired many young people to visit the country for a variety of reasons.
Marissa Volz, a 31-year-old from Kansas City, Missouri, visited Cuba in March 2017. Prior to visiting, she perceived the country to be "frozen in time," imagining "a lack of modern architecture, classic American cars, a culture of rum-sipping and listening to salsa music."
She found it to be all of those things, "and it was amazing," she said.
---
I don't think I expected the Cuban people to be so open and friendly. I expected there to be a bit of animosity towards Americans because the less-than-friendly relations between our governments the last 60 years, but I couldn't have been more wrong."
Volz has traveled quite a bit, visiting countries in Africa, Asia and the Middle East and has always been a bit disappointed by how much modern U.S. consumerism has infiltrated other countries and their cultures.
"KFC, Subway, McDonalds—all are readily available in Africa, India, everywhere," she said. "Cuba has the distinction because of the embargo to be about as untouched as you get, so I wanted to go experience it before that all potentially changed."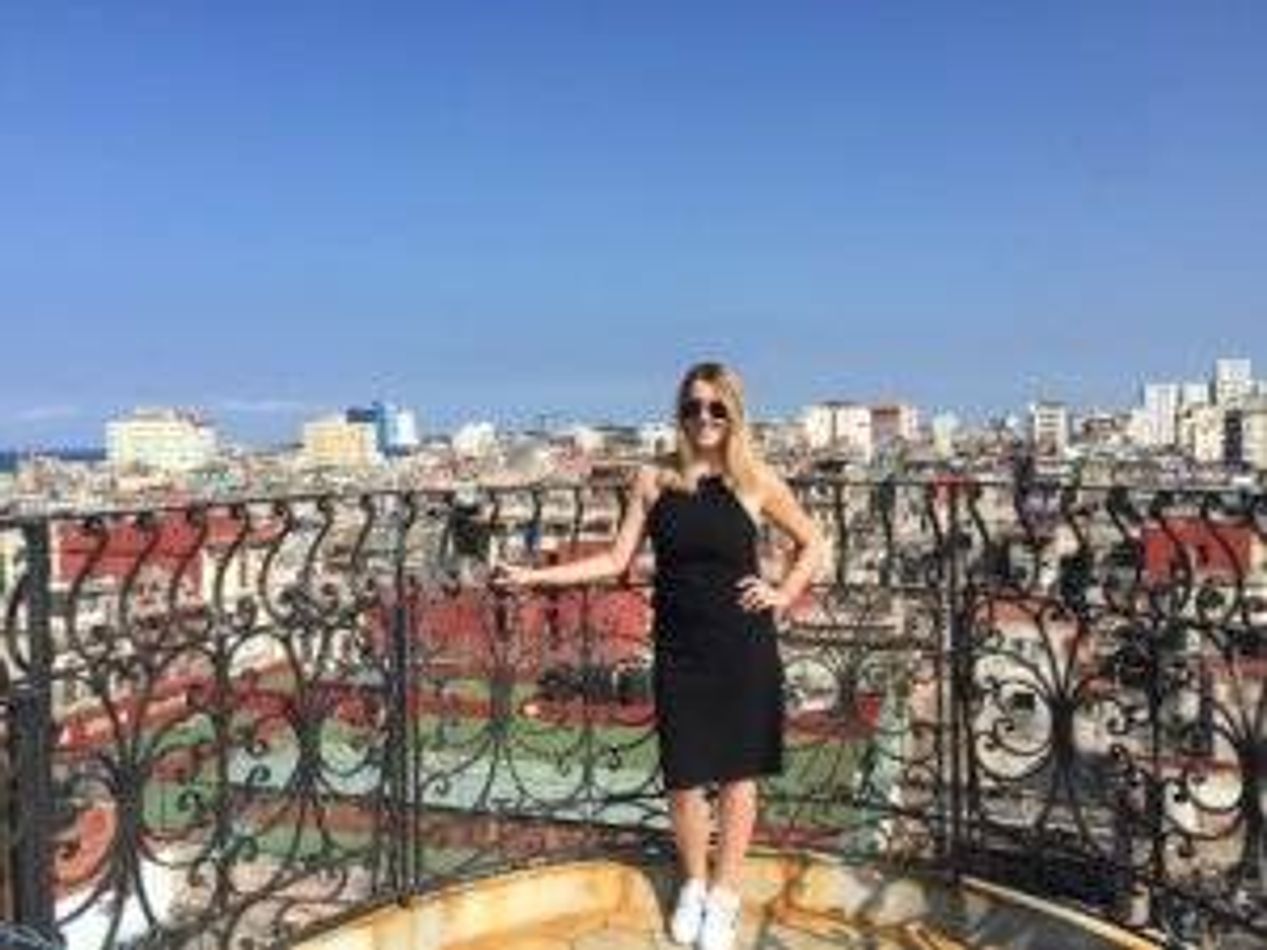 Traveling to a place that seemed relatively untouched by U.S. culture was also appealing to 31-year-old Katie Schutrop, who traveled to Cuba with a couple friends last December.
"I've always been drawn to Latin American culture and wanted to jump on the opportunity to experience the country after so many years of strict travel restrictions," Schutrop said. "I wanted to get there sooner than later to see the country before the inevitable influx of (U.S.) tourists and in case the travel policy were to be reversed by future administrations."
From politics to understanding
"I was surprised at how many locals initiated conversations about U.S. politics and expressed interest in our perspectives on the upcoming 2016 election. The people of Cuba we met and interacted with were kind, helpful and proud of their culture."
Thirty-year-old Jake Havenridge of Denver, Colorado, visited Cuba in March with some friends.
"There was definitely an allure to going somewhere that for the longest time, people just couldn't go," he said. "It felt like more of an adventure."
Havenridge said he didn't have much of a perception of Cuba prior to visiting aside from what he had seen in a few travel programs. But he loved it so much he's making plans to return.
"I think it's important to see the place and meet the people for ourselves," he said. "Since forever all of the conversations about the country in the U.S. have centered on the Cuban government, communism, the missile crisis, etc. It's great to get a reminder that the actual people there are just like you or I."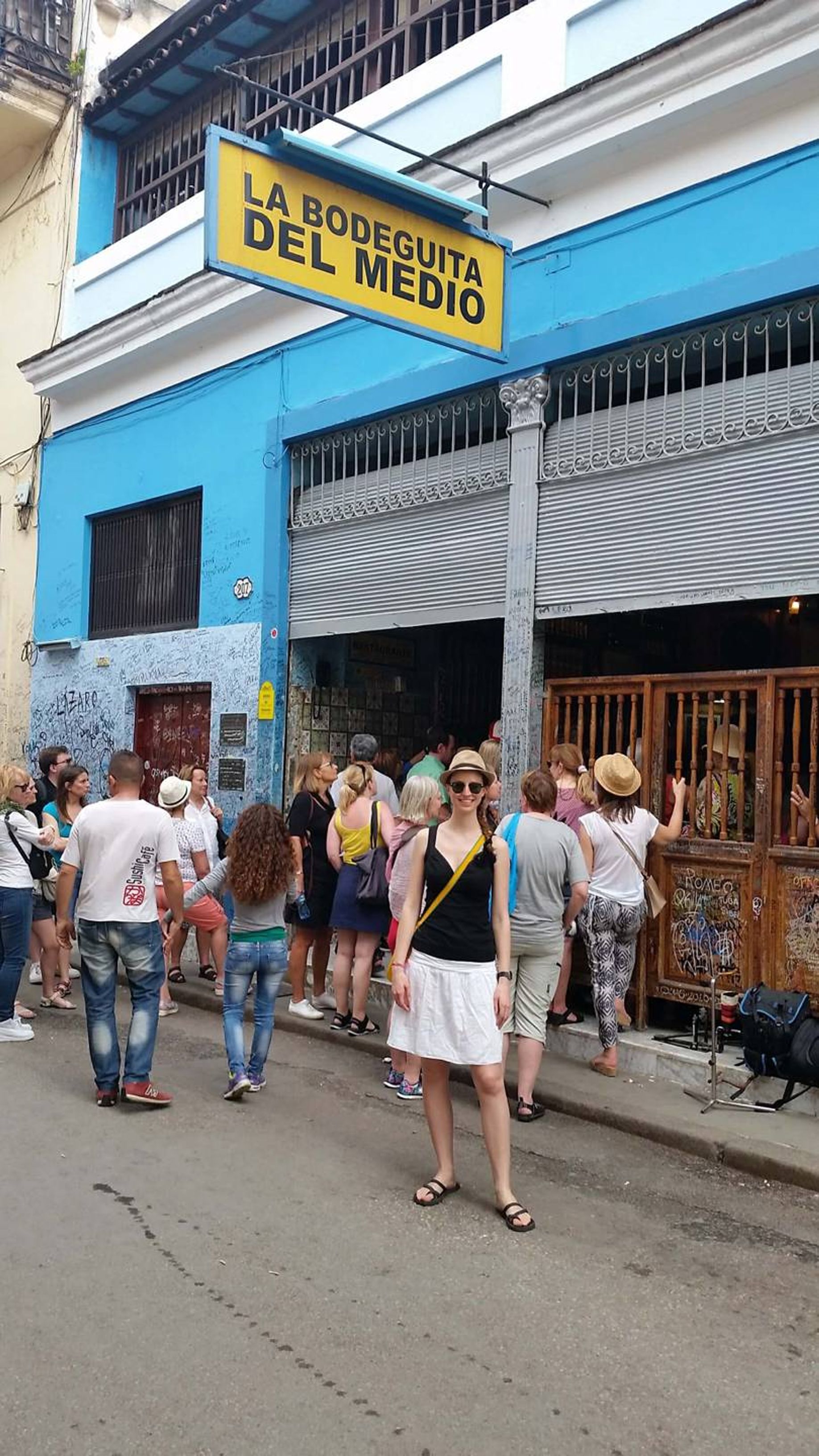 Twenty-nine year-old Boston resident Chelsea Jensen had wanted to travel to Cuba since her undergraduate studies but the political climate between Cuba and the U.S. at the time did not allow her to. In graduate school, Jensen sought to conduct her public health practicum abroad and her sights were set on Cuba. But again, she was not able to find an organization to take her for the practicum and traveled to Nicaragua instead. This past spring, she finally realized her dream of visiting.
"I was particularly excited to see the island after reading so much about the way of life and the approaches to public health," she said. "The old adage that an ounce of prevention is worth a pound of cure is really put to the test in Cuba where the public health outcomes are so high on such a tight budget."
Shifting attitudes, new perspectives
Zak Montgomery, an associate professor of Spanish at Wartburg College, recently visited Cuba as part of class preparation and out of general interest. The trip challenged his assumptions about the country.
---
I was wrong about Cubans' feelings about both the U.S. and their own government," he said. "In my experience, the people were very open to U.S. visitors and did not hold our diplomatic aggression toward them with contempt. They would often say things like 'es entre los gobiernos, no entre la gente.' " Translation: "it's between governments, not between the people."
"They were open to criticizing the failures of their own government in conversations, but were careful to veil it with comments such as 'tenemos nuestros problemas también' (we have our own problems as well) and then would allude to them. Almost everyone I met said something to this effect."
You might not think of it this way, but travel is key to changing hearts and minds and making political advancements.
"Personal human connection is key to breaking down the barriers that exist between our countries," Montgomery said. "The relationship between the U.S. and Cuba represents the last remnants of a Cold War mentality that separates two neighboring countries. But in my experience, the people in Cuba want to have a better relationship, but do not want to give up sovereignty or have U.S. corporations take over their island like has happened to one degree or another in many Latin American countries. I hope that the relations continue to warm because I think we all have a lot to learn from each other."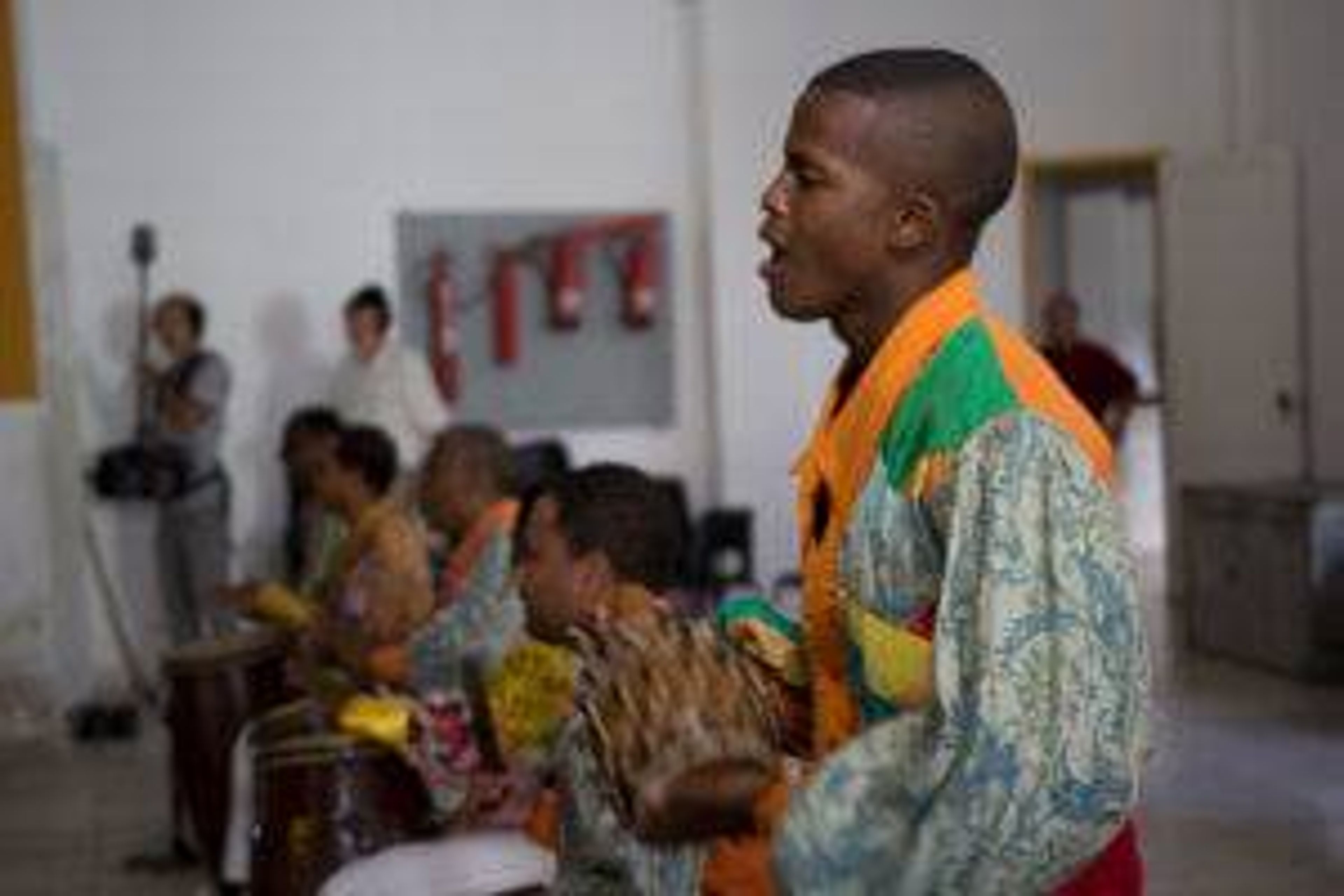 Montgomery travels abroad regularly with his students. For young people in the U.S., travel "opens people's eyes to other cultures, but perhaps more importantly, it helps young people understand their own cultural background in a much deeper way, which in turn helps them become more culturally competent."
With recent public statements from the U.S. government hinting at a return to pre-2013 policies, tourism and study for U.S. student in Cuba could close, Montgomery said.
"If they (the U.S. government) choose this path, it makes planning to travel there very tricky and potentially expensive," he said.
Must-see destinations in Cuba
In the meantime, you can check out "Weekend in Havana" for a taste of this fascinating island culture. And should you decide to visit (check out the latest on travel sanctions here), here are some must-see locations, according to young people who have traveled to Cuba recently:
1. El Malecón – a waterfront wall where everyone gathers, referred to as "Havana's living room"
2. Paseo del Prado (Paseo de Martí) – a promenade where you can support local artists by buying their work for a one-of-a-kind souvenir
3. Fábrica de Arte – a converted cooking oil factory with a series of art galleries, bars and multimedia performance spaces
4. Habana Vieja (Old Havana) – take in the architectural history in the various plazas, discover live street music and dance, stroll down Obispo Street
5. Hotel Habana Libre – ask the security officer to let you in the room where Castro set up his office after the Revolution
6. Fortress San Carlos de la Cabaña – nightly cannon firing attended by visitors and Cubans
7. La Guarida – enjoy dinner or a cocktail one of the first and most famous paladares (private restaurants) in the city with a rooftop overlooking the city
8. Museum of the Revolution – no bells and whistles, just Cuba's revolutionary history
9. Hotel Nacional – walk through and get a drink on the terrace overlooking the Caribbean
10. Vedado neighborhood – walk through to see the old colonial mansions
11. Finca Vigía (Hemingway's house) – the tour will give you amazing insight into author Ernest Hemingway's life in Cuba
12. Hemingway's old hangouts – El Floridita, La Bodeguita del Medio, Ambos Mundos Hotel—touristy but fun, at least worth stopping by
13. Playa Santa Maria (30 minutes outside of Havana) – pristine white beaches
Watch "Weekend in Havana" on July 18 on PBS or after the broadcast at PBS.org.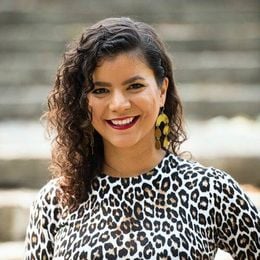 Maribel Lopez
is a lifelong public media fan and as director of Rewire, oversees the site's strategy and operations. When she isn't catching up on the latest digital publishing trends, she enjoys traveling, flamenco dancing and going on adventures with her doggos.