Why Are Young Adults Coping the Worst During COVID?
According to new pandemic research, younger adults are struggling the most, mentally and emotionally — even though they're the least likely to experience serious outcomes from the virus.
by
Gretchen Brown
This article is part of Rewire's Coronavirus: Information You Can Use series.
Today's young folks are famously open about their mental health. 
So when the COVID-19 pandemic hit and deeply impacted young adults' mental and emotional health, the evidence was all over the internet.
If you believe TikTok is a reflection of the condition of today's young people, then you won't be surprised: some of the platform's most viral videos have been sort of depressing lately.
There was a "depression meal check" trend where folks posted their saddest meals. A recent viral song about panic attacks after drinking iced coffee. 
And since the pandemic, therapists have become some of the platform's most unlikely influencers, sharing daily mental health tips to millions of followers.
The evidence isn't just anecdotal. According to new pandemic research, younger adults (aged 18 to 39) are struggling the most, mentally and emotionally — even though they're the least likely to experience serious outcomes from the virus.
In March and April, younger adults felt more stressed and threatened by the pandemic than other generations, according to a University of British Columbia study of 776 adults from Canada and the U.S.
Another study, from Age Wave and Edward Jones, found that 24 percent of folks in the millennial and gen Z generations (24-39 and 18-23, respectively) say they are not coping well with the pandemic.
That's compared to just 12 percent of boomers (56-74) and 5 percent of folks from the silent generation (75+).
No network
The pandemic, and the social distancing measurements along with it, have been isolating for many folks.
This is especially the case for young adults.
"The thing that helps us cope best is having a solid social support network, often people who live with us, who we have a real meaningful relationship with," said Deborah Carr, Professor and Chair in the Sociology department at Boston University.
Older adults are often married or living with children. Younger adults, however, may be living alone and unpartnered.
In 1960, 62 percent of young adults 18 to 34 were married or cohabitating with a partner. Today, that number is just 31 percent, according to Pew Research Center.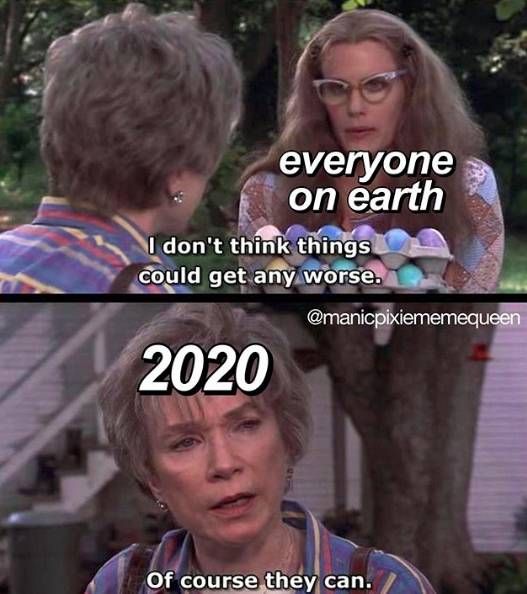 Today's young adults are also more likely to be living alone or as a single parent, or live with their parents, than young folks of the past.
Older adults live alone, too — many after the loss of a partner or a divorce. But they're less likely to be lonely than younger adults, according to Cigna's 2018 Loneliness Index survey.
"The older we get our social needs change. We don't need 30 acquaintances. We need two really close friends," Carr said.
"But younger people, in normal times they would go out to the bar, and they have their work colleagues and then college friends. Younger people are more comfortable with and expect to have that really big network, and in times of pandemic, they don't."
Not so equal
Much of the early discussion around the COVID-19 pandemic referred to it as the "great equalizer." But the pandemic has actually amplified existing disparities, disproportionately affecting marginalized groups, including people of color and low-income folks.
For instance, the nation's "essential workers," those on the frontlines of the pandemic, are working directly with people and therefore at greater risk of infection. They are disproportionately women, people of color, low-income folks and immigrants.
As Teen Vogue reported, many older teens are working as essential workers while going to high school to make money for their families. 
"It's just scary being around so many people knowing there is a pandemic going on and I'm at risk," 18-year-old Sanaia, working as a grocery store cashier, told the magazine.
Low-income adults, already less likely to have savings in the bank, were hardest hit by Coronavirus job losses. Thirty-nine percent of folks in households earning less than $40,000 lost work because of the pandemic shutdowns.
Younger people who lost jobs were often impacted harder than older folks.
According to a U.S. Census Bureau survey from June, 33 percent of young adults had slight or no confidence in their ability to pay next month's rent or mortgage payment, compared to 12 percent of those 65 and older.
And 20 percent of younger adults surveyed said they had to worry about having something to eat, compared to 5 percent of older adults. Poverty is an extreme stressor and can impact mental health long-term.
Older adults typically have more accumulated wealth than younger adults. But younger adults are taking these financial hits on top of earning less than older adults did at their age.
Folks ages 25 to 37 earn 20 percent less than baby boomers earned at the same age, in spite of having higher education levels.
Aside from money-related stressors, wealth simply makes surviving a pandemic easier. If you're wealthier, you can afford to buy your own home, with yard space.
"We know that for millennials, they're graduating college with unprecedented levels of debt for instance," Carr said. "They're less likely to own a home."
Living in a smaller, rented space with roommates isn't ideal for quarantining or working at home. 
On top of that, all this economic uncertainty can make the future scary to think about.
"When you think about projecting it forward, if before the pandemic it looked like millennials had really a difficult go in terms of accumulating wealth and real estate," Carr said.
"It's only going to get worse if the current economic pattern continues."
Getting help
Things aren't all bleak.
Even though younger adults already had higher rates of depression and anxiety than older folks before the pandemic, the fact that they're more open to talking their mental health may make a difference.
When it's easier to talk about, it's easier to get help.
After all, the depression content on TikTok isn't all doom and gloom. Some of the advice from therapists on the app can be pretty uplifting.
"You know how some days are just harder than others? One day something small can happen, and it's OK. Another day that same thing can happen and it brings you to your knees," Julie Smith, a psychologist, says into the camera on a recent TikTok video.
"I think that's a part of being human. It doesn't mean there's anything wrong with you.
On those tough days, it gives us the chance to ask, what do I need?"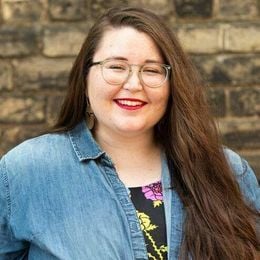 Gretchen Brown
is an editor for Rewire. She's into public media, music and really good coffee. Email her at
[email protected]
, or follow her on Twitter @gretch_brown.