Young Adults Step Up to Care for Aging Loved Ones
by
Katie Moritz
Every morning, Sareen Dunleavy Keenan wakes early. Like a lot of 38-year-olds, she has children to get ready and out the door for school.
But Keenan is part of another growing subset of adults in their 20s and 30s who have taken on caregiving in another sense. She is the full-time caretaker for her mom, Kate, 74, and her sister, Rachel, 36, both of whom have disabilities. Keenan has been caring for her mom, who has a degenerative disc disease as well as other health issues, since 2004, when Keenan was in her 20s. In 2007, the care ramped up as her mom became physically weaker.
A couple years later, the family made a big decision. Since 2009, Keenan and her four children have been sharing a Minneapolis duplex with her mom and sister, with Keenan and the kids living in the top level of the house and Kate and Rachel in the bottom.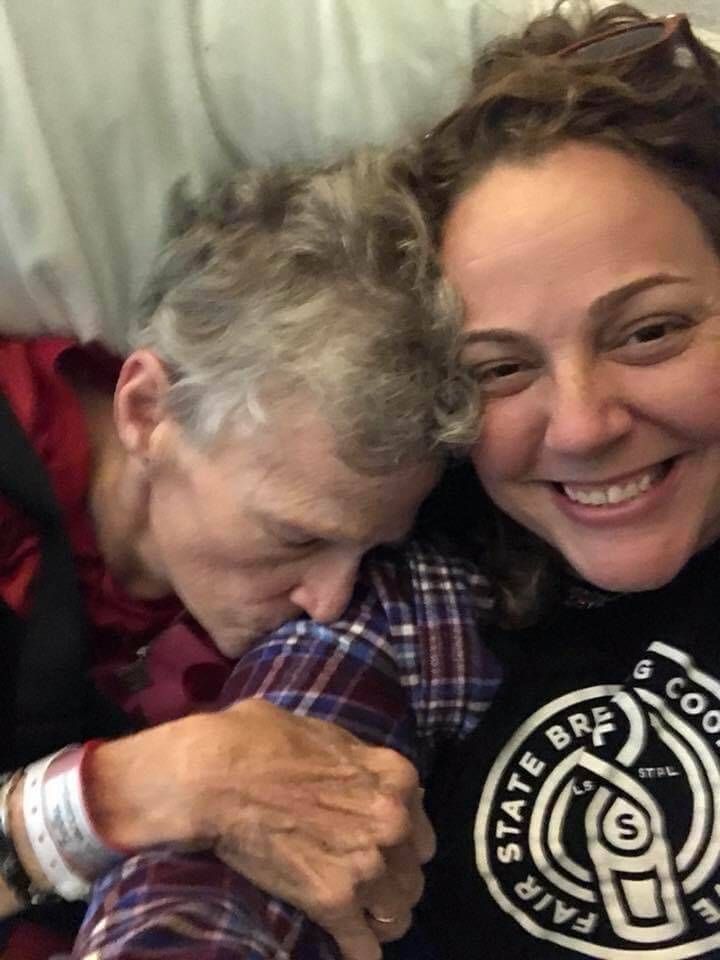 "(Mom's) needs were increasing, so we decided it's so hard to go across town and shovel her sidewalk after I did mine while raising a family," Keenan said. The combined households also make the family's rigorous morning routine, which Keenan completes before heading off to her day job, a little more manageable.
"I get up at 6 in the morning (and) I help with my sister first... help her get out the door," Keenan said. "From 7 to 8:15 it's the kids, taking care of them and getting them out the door. Between 8:15 and 8:45, I'm taking care of mom and helping her get ready and get dressed, get breakfast."
Right now, her mom is immobile because of a recent surgery on her leg, one of upwards of 20 surgeries she's had since 1997, Keenan said.
"It's not so glamorous, but I pack a lunch and put it on ice for her in a cooler next to her. ... So, (our households are) fully combined."
A changing demographic
In the U.S., the average caregiver for an older relative is a 49-year-old white woman, data from the National Alliance for Caregiving and AARP shows. But, in 2014, one in four of these 40 million caregivers, like Keenan, were between the ages of 18 and 34, according to a May report by AARP Public Policy Institute.
These young adults make up the most diverse generation of family caregivers yet, with more than one in four identifying as Hispanic or Latino, and nearly one in five identifying as black. They're also more likely to identify as lesbian, gay, bisexual or transgender, the report stated. And they're nearly evenly split along gender lines—while 40 percent of all family caregivers are men, 47 percent of millennial caregivers are women.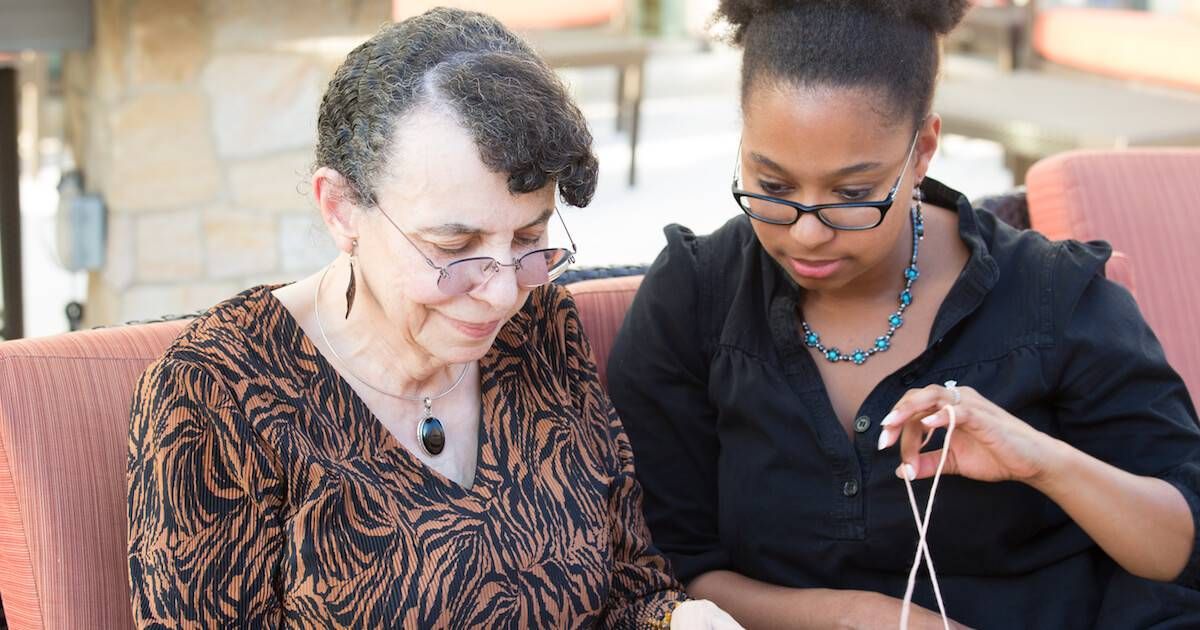 However, this large and varied group has received little attention for their role in caring for the country's aging population, said Amanda Marr, Vice President of Communications at LeadingAge, a national organization that focuses on aging issues.
"Oftentimes millennials get sort of slammed (with) the stereotype of the millennial, but what people don't realize is 10 million of them are being very self-sacrificing and caring for someone else," Marr said.
The organization just launched a campaign to raise awareness about this underrepresented group, called Carry the Conversation. It's intended to make connections between young adult caregivers, or "care partners" as LeadingAge calls them, because, for caregivers of any age, it can be an isolating job. And millennials have been largely left out of the conversation, Marr said.
"We... want to start building a community where people can connect and feel like theres others out there," she said. "We know the numbers, but we don't know a lot of stories about them yet."
Saving for more than retirement
The campaign is also aimed at raising awareness around the financial side of long-term caregiving. A lot of people, especially younger people, don't realize how expensive long-term care can be for a loved one, Marr said. The goal is to get more young people saving for their own long-term care, as well as having conversations with their parents about their plans for care when they're older.
"Have a conversation with your family, find out what your family has planned, because if they haven't planned it could be you taking care of them," Marr said. "What's scary is the number of millennials caring for a loved one with so many other things going on in their lives, and it's just going to get worse with baby boomers aging so rapidly."
Balancing work, life, and more work
The organization is urging young people to plan ahead as their own financial and work lives take shape. In this stage, there's already a lot to think about. Added responsibilities as a caregiver can complicate things further.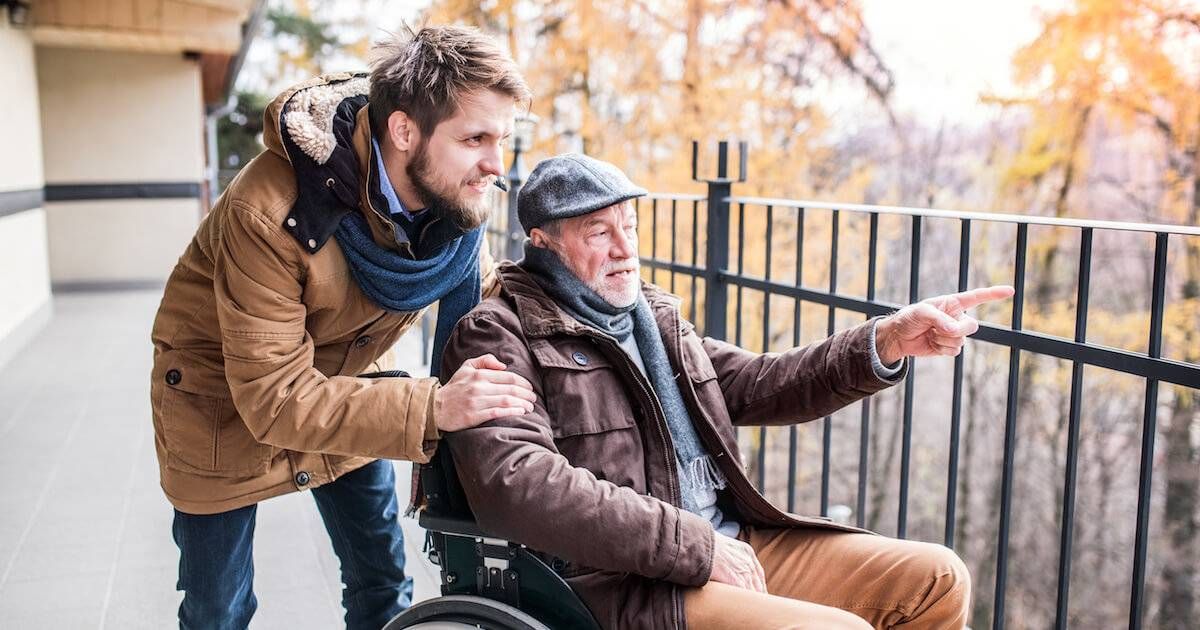 Millennial caregivers spend an average of 21 hours a week on the needs of a loved one, the equivalent of a part-time job, according to the AARP report. And more than half of this group already works at least 40 hours a week at a paid job.
Needless to say, more than half of young adult caregivers have experienced a negative impact on their day job because of their caregiving role.
Despite her desire to keep her personal life to herself while doing her day job in the philanthropy sector, Keenan said she's found it almost impossible to do so while responsible for six other people.
In the last month, she said, she's had to take sick time or shift her hours eight times to meet the needs of everyone she cares for.
"I get really self-conscious because what are you going to think of an employee who, I am caring for six people, and theoretically caring for myself as well," Keenan said. Earlier this year, she broke her leg and was forced to take 21 days of bedrest.
"I do feel that even though no one has a complaint about my actual performance at work when I'm there, there's a little bit of, 'Where's Sareen today? I don't like to bring drama into the workplace, but sometimes as a caregiver you don't have an option not to."
A collaborative relationship
Despite the difficulties of balancing work and family in a unique situation, Keenan has found her relationship with her mom, and her children's relationship with their grandma, has blossomed as they've worked through challenges as a team.
When Keenan's kids were younger, her mom watched them while Keenan was at work. Today, the kids spend about an hour a day bonding with their Nana while having a snack and watching TV together after school.
"They don't have to leave the house, they just run downstairs, and everybody needs to have the opportunity to run away to grandma's house," Keenan said. "They also have this really great respect for elders (and people with disabilities)—sometimes things are complicated and messy, and some people use a wheelchair—and it's just part of their upbringing. So I think it's beautiful in that way."
Keenan has also appreciated her mother being there for her children when she can't.
"That's a unique opportunity where from afar you might not know that grandma loves you as deeply as she does," Keenan said.
"My mom gets to show up in a way that's not only a dependent... because she's sharing it with my children. So it has helped that there's not an uneven power relationship.
"For our relationship, not only am I doing her a favor, she's doing me a favor. We can meet each other in that space of both gratitude and love."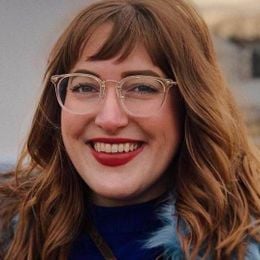 Katie Moritz
was Rewire's senior editor from 2016-2020. She is a Pisces who enjoys thrift stores and pho. Follow her on Twitter @katecmoritz.