Young Activists Sustain the Fight for Black Lives in Atlanta
"I am setting the groundwork for everything I want to accomplish in my lifetime."
by
Jada Butler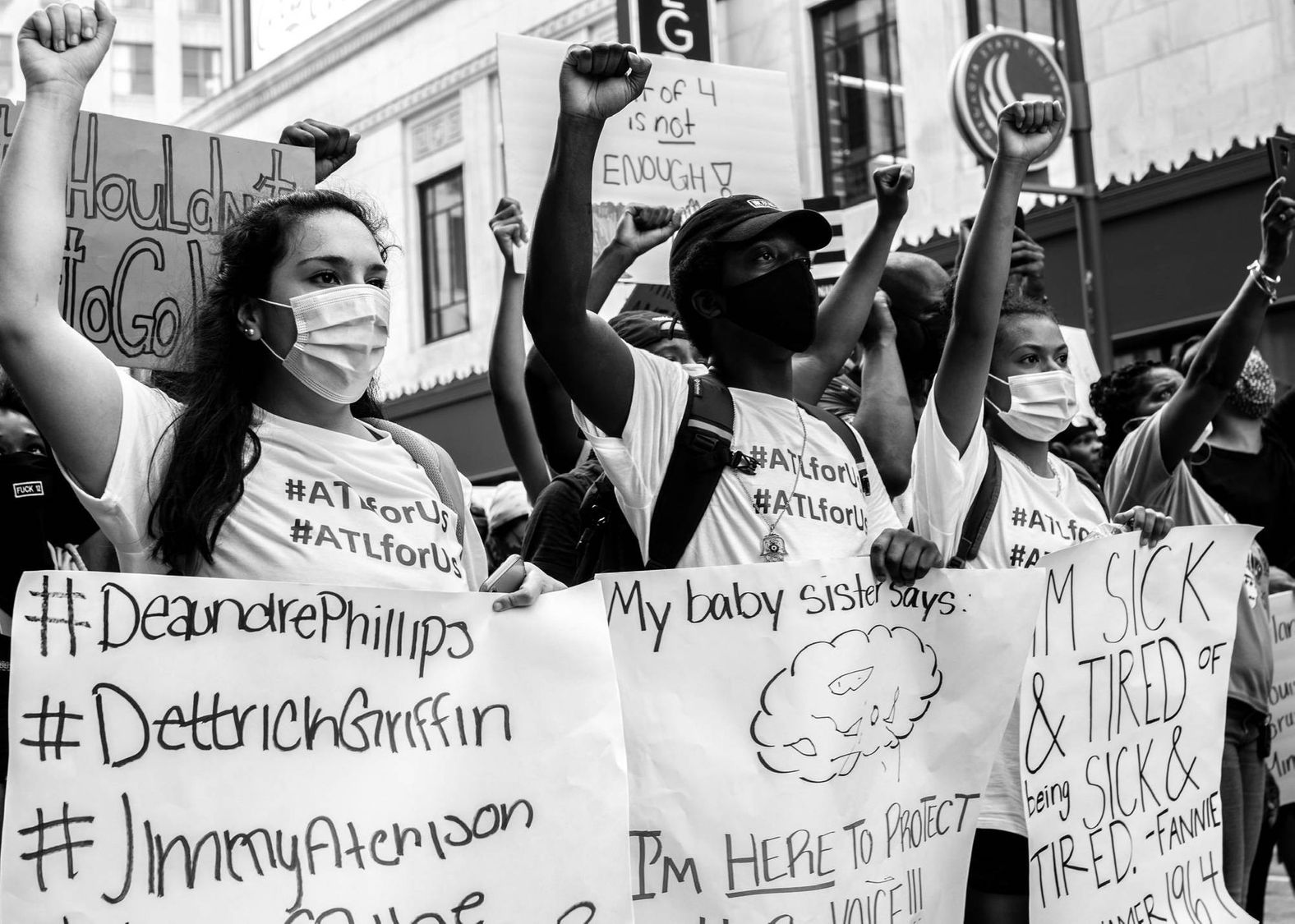 "Equality is cool, but equity is what we really want, because not everybody starts at the same place," said Earl D. Hamilton, co-founder of Atlanta-based activist group Children of Equity.
Shortly after the killing of George Floyd in late May, Hamilton teamed up with four other young people of color to start a new organization inspired by the Black Lives Matter movement.
They chose the name Children of Equity as an homage to the Sons and Daughters of Liberty — but with a more inclusive twist.
"We want everybody to receive the help they need to prosper and compete with other members of society fairly," Hamilton said.
The group quickly gained traction after organizing a demonstration against racial injustice on May 29 in downtown Atlanta. The march attracted thousands of protesters, far exceeding Hamilton's expectations.
To keep building momentum after the protest, the Children of Equity co-founders sought guidance from more established activists. 35-year-old Sharlene Bates, founder of the racial justice nonprofit My Vote is Hip Hop, stepped in as a mentor and advisor to the group.
"I'm here to be their big sister, to be a helper and to elevate their voices," Bates said.
Rewire spoke with Hamilton and Bates in June about the formation of Children of Equity and the ongoing struggle for racial justice in Atlanta.
Earl D. Hamilton
What was your first organized protest like?
Setting it up was scary, because none of us have ever done anything like that before. We were really winging it. Before we got there, we thought it would just be the five of us marching — and we were fine with that.
Once we were there, it was awesome. People were coming through with donations, the community was very supportive, and it felt a lot more doable. 
We ran into other demonstrators from the NAACP protesting outside the CNN building, and we decided to merge. We were able to get a lieutenant to clear a road for us to march to the Capitol, where there were three state representatives waiting. 
They talked about the importance of voting, explained their positions and things of that nature. We gave speeches, shared our stories or poetry, before peacefully disbanding the crowd.
Besides the protest march in late May, what else has the Children of Equity accomplished?
We had a meeting with a local chief of police about what the department can do to show their support and to set up monthly meetings for the future.
We try our best to attend as many events as we can and give our support to other local movements. I've been giving speeches too.
Hamilton shares a speech at the May 29 protest in Atlanta.
What have you learned from more experienced Black Lives Matter activists and community leaders?
How to organize at the events, because events can be dangerous if you go in there blindly. Before I got in contact with our mentors, I had no idea that there were specific security details for each event. 
They really helped make sure we are able to express ourselves within our rights and not get in any legal trouble.
The vast majority of them were worried about our generation, and they were looking for somebody to pass the torch to. They're able to offer insights and introspections that we can't really come up with ourselves.
What do you believe the future holds for Atlanta and for the Black and brown communities who live there?
I'm at least a little hopeful, as I've seen from our communities overwhelming support and dedication. I just had someone ask me today how they can start an event in their own way, and it makes me excited.
This is not a moment, it's a movement. It's not going to stop. We mean it when we say, "no justice, no peace."
How long do you expect the Children of Equity will continue working toward change?
Until we actually see some change. Solid change. 
I am setting the groundwork for everything I want to accomplish in my lifetime. I'm also going to do my best to set up a blueprint for people to follow even after I pass away.
As much as I'd love to see solid change and the world become a better place in my lifetime, that's not realistic — so I'm planning for the long run.
Sharlene Bates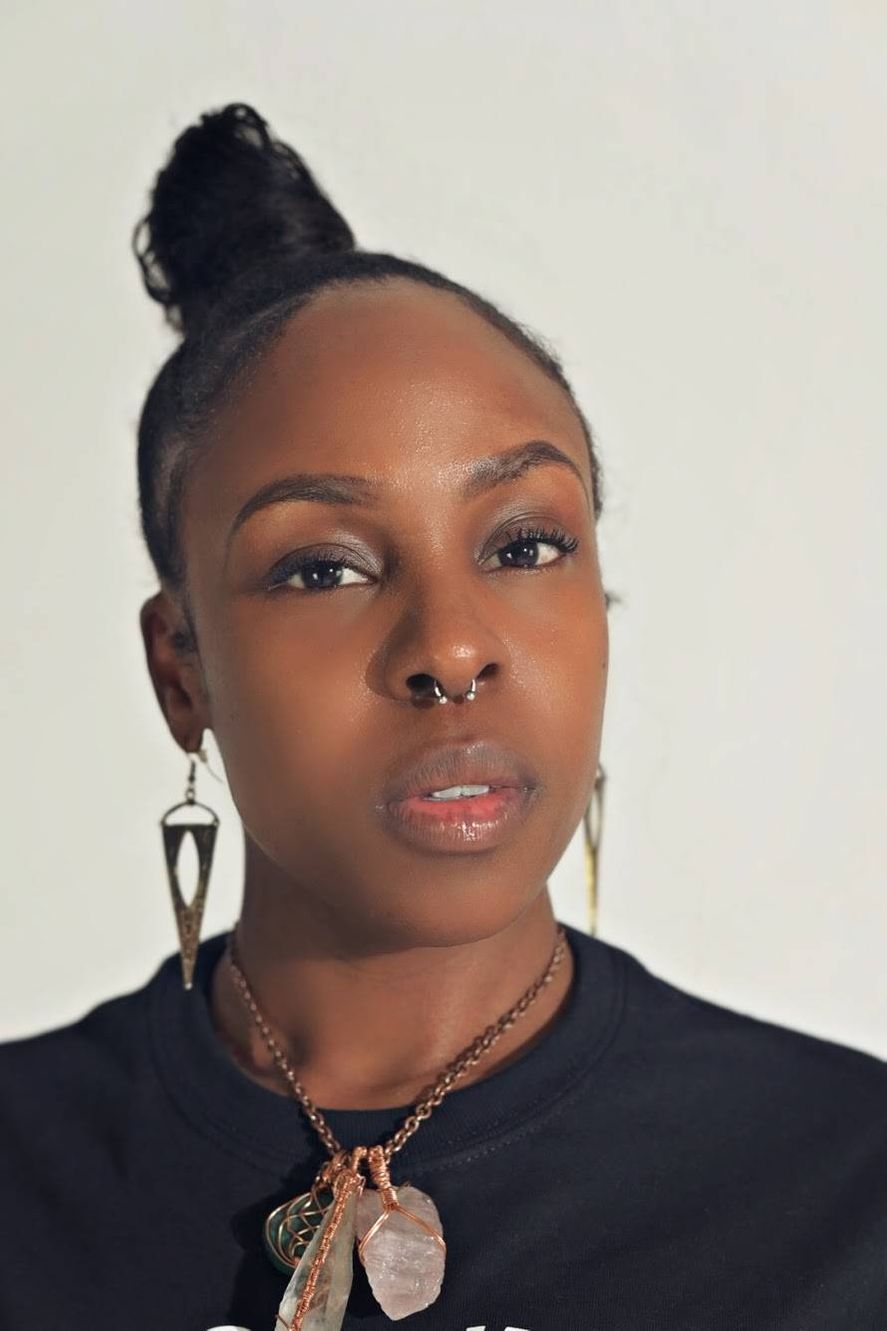 What's it like being a mentor for the younger generation of Black Lives Matter activists?
It's amazing. I'm very excited to see so many young people interested in the liberation of our people. It makes me feel more comfortable about the future of our nation.
Can you speak to the significance of the Children of Equity's work in Atlanta?
What they are doing is very needed. They are able to reach a group of people that normally aren't involved in the community.
They are changing the mindset of their peers in their age group. It's not easy to make something so serious seem cool and important to other people.
They are helping to inspire the next generation of the Malcolms and the Martins.
What can activist groups do to stay sustainable and avoid burnout?
Self-care is so, so important. You have to constantly take breaks to have time to turn your cell phone off. There has to be time to not have anything that could be emotionally triggering enter your space.
You need to have that time to recharge. You need to meditate, you need to read, you need to go out in nature and make sure you stay grounded. Have things around you that can make you happy when you get into a slump or depressive state, because this is emotionally draining work.
What advice do you have for the younger generation who've taken the helm of the movement?
Stay vigilant. Stand on your squares. Understand you're going to be seeing opposition when creating change.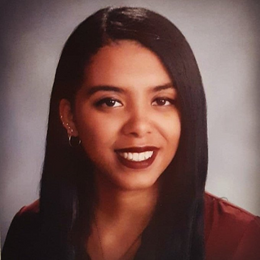 Jada Butler
is a freelance writer and videographer from Queens who covers politics, social justice and culture. Find her on Twitter @FactsUnjaded.