Was 2018 the Year Hollywood Embraced Representation?
by
Robert Yaniz Jr.
The battle for diversity on the big screen rages on. Last summer, a study released by the University of Southern California Annenberg Inclusion Initiative found that mainstream films made virtually no progress in their portrayals of gender, race and ethnicity, the LGBTQ community and people with disabilities from 2007 to 2017.
But is that the full picture? While it's hard to ignore that straight white males continue to dominate your local multiplex, breakout hits like last year's "Wonder Woman" and "Get Out" created at least a perceived improvement in Hollywood representation.
With another year of cinema history nearly in the books, are we finally on the verge of making positive steps toward onscreen diversity and representation?
A year of ground-breakers
When film historians look back at 2018, they're likely to declare it a landmark year for representation on film. Of course, the big success story was Marvel Studios' "Black Panther," which beat the odds to emerge as the Marvel Cinematic Universe's top domestic grosser.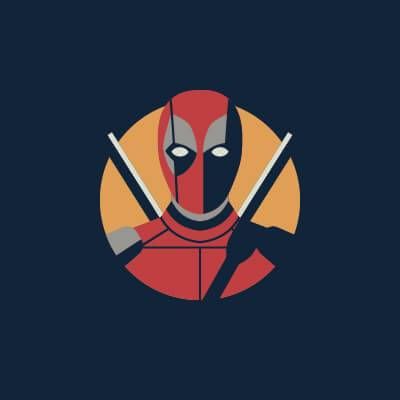 That stellar $700 million U.S. box office ($1.3 billion worldwide)—coupled with near-unanimous critical praise—catapulted the film to record-shattering cultural milestone status and broke ground for people of color both in front of and behind the camera. Expect co-writer/director Ryan Coogler to have his pick of upcoming projects as well as a pay raise for "Black Panther 2."
"Crazy Rich Asians" and, to a lesser extent, the John Cho-led "Searching" opened the doors for greater Asian representation on film.
"Crazy Rich Asians," directed by Jon M. Chu, was the first mainstream Hollywood film with a predominantly Asian or Asian-American cast since "The Joy Luck Club" way back in 1993. Based on the Kevin Kwan novel, "Crazy Rich Asians" earned $234 million worldwide against a $30 million production budget, proving to be one of the year's biggest crowdpleasers and moneymakers.
Women have had a solid year in the industry as well. In addition to Constance Wu's lead role in "Crazy Rich Asians" and the strong supporting actresses of "Black Panther," "Ocean's 8" (which grossed $297 million worldwide) starred an ensemble cast of women.
Led by Oscar winners Sandra Bullock, Cate Blanchett and Anne Hathaway, Gary Ross's film serves as a gender-swapped sequel/reboot of the "Ocean's" trilogy fronted by George Clooney in the early-to-mid 2000s.
Even more recently, David Gordon Green's 2018 "Halloween"—a direct follow-up to the 1978 John Carpenter classic—became an instant smash hit with a $76.2 million opening weekend in the U.S.
Returning star Jamie Lee Curtis has championed the film's relevance to the current political climate—such as its allegory for the #MeToo movement and female empowerment—as well as the records set by its higher-than-expected debut. In its first week, the new "Halloween" claimed the biggest opening for a horror movie with a female lead and for a film starring a woman over 55 years old.
Too soon to tell?
Of course, this impressive list could be little more than a series of anecdotal examples. After all, the study I cited earlier took into account 1,100 films, the top 100 from every year.
For all our talk of diversity, we really only name-checked five major 2018 releases, four of which currently sit within the top 20 highest domestic grossers of the year.
These few examples register as barely a blip amidst the white male-dominated box office. Films like "Mission: Impossible — Fallout," "Deadpool 2," "Solo: A Star Wars Story" and "Venom" demonstrate that white men are still very much the default when it comes to Hollywood blockbusters, no matter how little this focus reflects changes happening in the real world.
These examples of diversity on film could also be chocked up to the industry's tokenization of minority populations and justification of its lack of big-picture progress in an era when the masses demand more.
Yet, whatever the initial rationale behind them, films like "Black Panther" and "Crazy Rich Asians" could be the opening salvo of an emerging trend toward stronger representation. Even though the past few years have been peppered with huge hits led by women and people of color, the road to progress is often slow and somewhat imperceptible at first.
The USC study doesn't account for this phenomenon since its scope ends essentially at what could be the outermost edge of a golden age in Hollywood diversity. What happens next will depend on whether Hollywood learns from consumers, and on how these record-breaking films influence the future.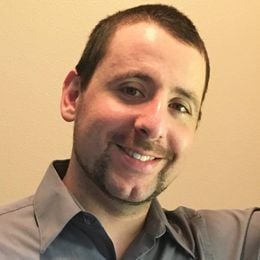 Robert Yaniz Jr.
is a full-time freelance writer specializing in business, marketing and entertainment. Over the last 15 years, he has covered everything from the regional business scene to the latest movies and TV shows. You can usually find him—laptop on hand—sipping a latte or chasing after his young daughter. For more on his work, check out robertyanizjr.com or email him directly at
[email protected]
You can also find him on Twitter @robertyanizjr.