How to Make the Most of Year-End Giving
by
Mantha Petrovich
The year is winding down: you're most likely baking (or eating) lots of treats, hanging lights—and probably spending lots of money.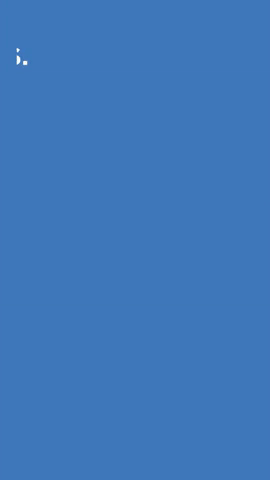 You can cut down on the stress of holiday shopping for friends and family by giving charitably to organizations on their behalf instead. This is an especially perfect gift for the people in your life who are passionate about causes.
Or, maybe, you want to donate to some organizations you're passionate about. The holiday season has always been about giving, but charitable giving has gotten more attention in recent years as people try to balance the scramble to purchase gifts with making a difference. Giving Tuesday was invented as a foil to the consumerism of Black Friday.
Want to give to charity? Maybe you already have an organization in mind. If not, here are some things to consider:
1. Does the mission match your passion?
There are many wonderful and deserving nonprofit organizations out there. It would be great to give to every one we care about, but most of us can't. Which one to choose can be overwhelming.
Let's start with what you're passionate about. You want to find an organization you feel a connection with and that will further a cause you care about. That could be civil rights, arts and culture, animal protection, health, veterans services, education, natural disaster relief, human services, or something else. You should prioritize what you feel most strongly about.
Once you identify the cause you'd like to support, then you can start to narrow it down. Do you want to donate to an organization that works at a local, national or even international level?
In order to make the most informed decision, it's important to research the organizations. Read through their mission statement. Do you believe in the their core values? If so, keep reading more about the charity. Who are their "clients" (do they serve individuals, families, communities, hospitals, fund research)? What programs or activities do they offer to help those they serve? What are their success stories—what impact have they had on their clients?
Many nonprofits have all of this information on their website or in their annual reports. An annual report may include a list of donors, successes or results over the past year and financials. You can always call an organization and speak with someone in its fundraising or development department to learn more. 
To make the most of your year-end contribution, you will want to see how these nonprofits spend the money that's donated to them. Charitable organizations have to spend money to raise money, but how much money is important to keep in mind as you decide to make your gift. Wise Giving Alliance suggests donating to charities that "spend at least 65 percent of their total expenses on their charitable missions and no more than 35 percent of their contributions on fundraising." How nonprofits use their money is public information and found on their 990 form, which is usually their website.  
2. Is it a tax-exempt organization?
If you make a charitable donation before Dec. 31, it may help lower your tax bill, but before contributing be sure that the organization has a current 501(c)(3) tax-exempt status. According to the IRS, tax-exempt organizations must file a 990 form to the IRS in order to be a current 501(c)(3) organization.
The 990 form lists an organization's income, expenses, assets, key employees, mission and major activities. This is likely on the organization's website, but you can also call to request this information, or find it on GuideStar.org or FoundationCenter.org (both require registration, but they're free services).  
Through the IRS website, you can search for tax-exempt organizations. However, some eligible organizations, such as churches, are not listed.  
3. What do you need for tax purposes after you give?
According to the IRS, you must maintain a record of the contribution of cash, check or other monetary gift (such as a gift of stock), regardless of the amount. This includes a bank record or a written communication from the qualified organization, which contains the name of the organization, the amount you contributed, the date of the gift and a statement that no goods or services were provided by the organization.
However, if you received an item in return (like a thank you gift of some kind), the organization you donated to must provide a description of that item, give the estimated value of that item, and give you the total tax-deductible amount of your contribution.
If you receive a confirmation letter in the mail or via email from the charity you support, be sure to hold on to this as you file your paperwork for tax purposes. If you didn't receive a written acknowledgement from the charitable organization, contact them and request this to be mailed or emailed.
4. Check the charity's privacy policy
Check the charity's privacy policy before giving. Some nonprofit organizations sell, rent or exchange membership lists with other organizations. You can contact the organization and ask to be removed from these lists.  
You also have the right to request anonymity. Many charities recognize their donors online, in print or in other ways. You can contact the organization and ask to remain anonymous. 
Once you give, you may start to receive multiple mail, email or phone appeals for further donations. You can contact the charity and ask them to stop contacting you, or to only contact you once a year.
 5. 

Give in an unconventional way

Of course you can donate to nonprofits using cash, check or credit card, but note there are other ways to give to your favorite organizations this year.  

As you're adding things to your Amazon cart for friends and family, why not purchase your gifts using AmazonSmile? Amazon will donate 0.5 percent of the price of your AmazonSmile purchases to the charitable organization of your choice. It's the same as Amazon, but your gift will go a bit further! 

You can also start a fundraising campaign on Facebook to share with your family and friends. You, as a supporter of the organization, can set up a page dedicated to the organization of your choice and share why you support its mission. Your Facebook friends and followers can donate through this page directly to the organization, plus they'll learn about what causes and organizations are important to you.

Remember: No amount is too small to give to an organization you care about. Giving to a nonprofit that you feel a connection to should be a fun and inspiring experience.

Mantha Petrovich
 has Midwest roots and an East Coast upbringing. She arrived in Minnesota after graduating college in Pennsylvania and has grown to love the Twin Cities—and the number of winter hats she can wear. Mantha has worked at Twin Cities PBS for nearly five years and is an associate development officer in the Development department. She has a love for baking, a passion for television and enjoys petting strangers' dogs until she can adopt one of her own.