Is Trade School the Best Path for Creatives?
After high school and after college, vocational degrees are helping creative people make money.
by
Kelsey Yandura
This article is part of The Year After. This special Rewire initiative explores the many options available after graduation, helping you make whatever path you choose the right choice for you.
By the time she was a freshman in high school, Grace Penhale knew she wasn't going to college.
"I knew it would have just been one giant, expensive party for me," the Denver-based hairstylist said.
As a lifelong creative and self-described "wild child," Penhale was prone to ditching her English homework for personal art projects and "avoiding math at all costs."
"I just did art all day every day," she explained. "I hated going to school — that learning environment was just never where I flourished."
When graduation rolled around and most of her friends were packing their cars with dorm paraphernalia, Penhale opted instead for a cosmetology program at a local technical college.
"I had always done my friends' hair and makeup and cut my own hair," she said. "It came really naturally."
A hands-on experience
Our society lays on the pressure to follow a "typical career path" (read: attend a four-year college). But many job hunters like Penhale have started pursuing a more hands-on learning experience.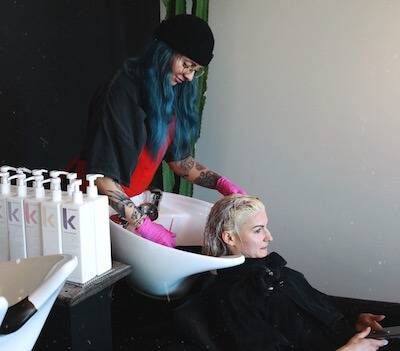 Trade schools (aka vocational college, technical college, career college or "VoTech") offer programs that focus on specialty job skills, from culinary arts to blacksmithing to cardiovascular sonography.
"All of the lessons were taught through practice and training," said Reuben Krupicka, who attended trade school for masonry. "The program taught me all the fundamentals of construction."
Tessa Hemby, who attended The Art Institutes and earned an associate's degree in baking and pastry, said that she never liked being in a classroom.
"I learn in very interactive ways. I wanted something I could be physical with and challenge my senses."
An increasingly popular choice
Despite the fact that 30 percent of students worldwide only go to a four-year college because they think it's the natural step after high school, trade schools have seen massive spikes in revenue and enrollment (think: 5 million more students in 2014 than in 1999).
Generation Z is especially drawn to this type of schooling — to save money, skip outrageous college debt, and zoom straight into a financially secure occupation, one survey found.
[ICYMI: Is #CancelStudentDebt a Real Possibility?]
A post-college option, too
Trade school has also become an increasingly popular for college graduates looking to expand their employment options.
When Rachel Van Dyks found herself juggling two service industry jobs after graduating from Rutgers University with a degree in psychology, she decided to rethink her career path.
She enrolled at a technical school and started working toward an associate's degree in cardiovascular sonography.
About 14 percent of bachelor's degree holders end up going back to school for an associate's degree or industry certification, said Anthony Carnevale, director of Georgetown University's Center on Education and the Workforce, in an article about Van Dyks published by The 74.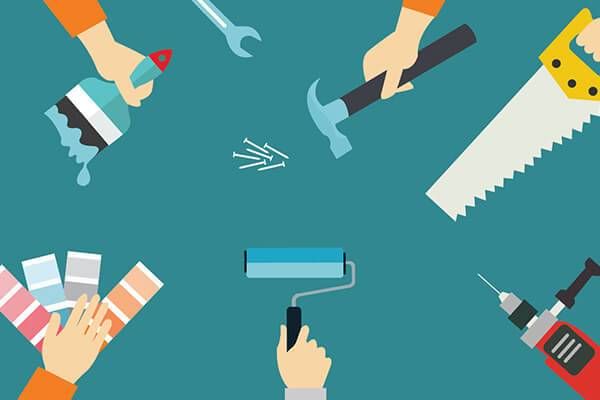 Stigma? Yeah, but who cares?
Unfortunately, many would-be trade school students are deterred from pursuing a craft by a roadblock labeled "tradition."
One survey found that 23 percent of college attendees only enrolled because they felt like it was expected of them.
Sometimes, this expectation is projected on people who do decide to pursue a trade.
"People got kind of weird about it sometimes," Hemby said.
---
"People would ask me, 'When are you going to go back to school?'... I felt like they were hinting at how what I did wasn't enough."
But she didn't let it faze her.
"I knew it was right for me. Now, I get to do something fun that I love, and I've met a lot of people who are actually jealous of that."
For Penhale, the stereotypes about beauty school were something to be annihilated.
"I think a lot of people have this preconceived notion that hairstylists are bimbos that don't know what they're doing with their lives... I was determined to prove everyone else wrong."
Now, Penhale is an experienced stylist and co-owner of an upscale salon in Denver's art district.
Paid to be creative
For many who choose to pursue a career through trade school, creativity is a big perk of the job.
"I was always really into art and didn't know how to make that a career, so that's how I came up with the idea to go into cake decorating and the baking side," Hemby said. "There's a creative visual element."
For Krupicka, custom construction and masonry allow him to act as a sort of designer.
"My clients give me a lot of freedom... I get to offer suggestions and help them discover what they want their space to be."
Skilled trade workers needed
"If you're willing to do good work, it's pretty simple to build clientele and maintain a pretty busy schedule," Krupicka said.
Especially because trade jobs are starting to outnumber the qualified trade workers who can fill them.
Less than a third of growing job sectors require a "traditional college degree," according to Career School Now. On the other hand, there are more jobs in the trades than can be filled. Eighty percent of U.S. manufacturers are experiencing a moderate or serious shortage of qualified applicants for skilled and highly-skilled production positions, the Washington Post reported.
As an increasingly accessible, popular and cost-efficient option for high school and college grads, trade school is making a comeback.
"The trades will always be relevant and needed," Penhale said. "If the apocalypse happens, you're still gonna need someone to cut your hair and fix your car."
Young people aren't the only ones taking nontraditional paths. Check out this story on mid-life gap years from our sister site, Next Avenue.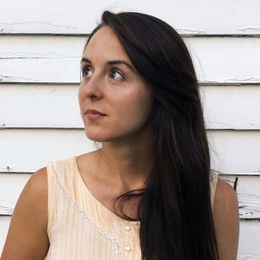 Kelsey Yandura
is a freelance writer, editor and journalist based out of wherever the nearest library is (usually Denver).