Is It Too Late to Join the Military After College?
It has its benefits, but expect a culture shock.
by
Kelsey Yandura
This article is part of The Year After. This special Rewire initiative explores the many options available after graduation, helping you make whatever path you choose the right one for you.
When the draft was nixed in 1973, millions of young people (read: millions of young men) across the country breathed a giant sigh of relief.
For the first time in centuries, young Americans were free to dream about a military-free future.
Ever since, the idea of joining the military has been increasingly off-radar for young people — especially Millennials and Gen Z'ers, according to the Hoover Institution.
Many see military service as a death sentence for personal freedom, while others assume their career goals don't line up with that path.
But what if joining the military could actually fuel your future plans? Here are a few reasons you might consider joining the military after college.
It could help you pay for college
It turns out, when it comes to the benefits of service, the military drives a pretty hard bargain.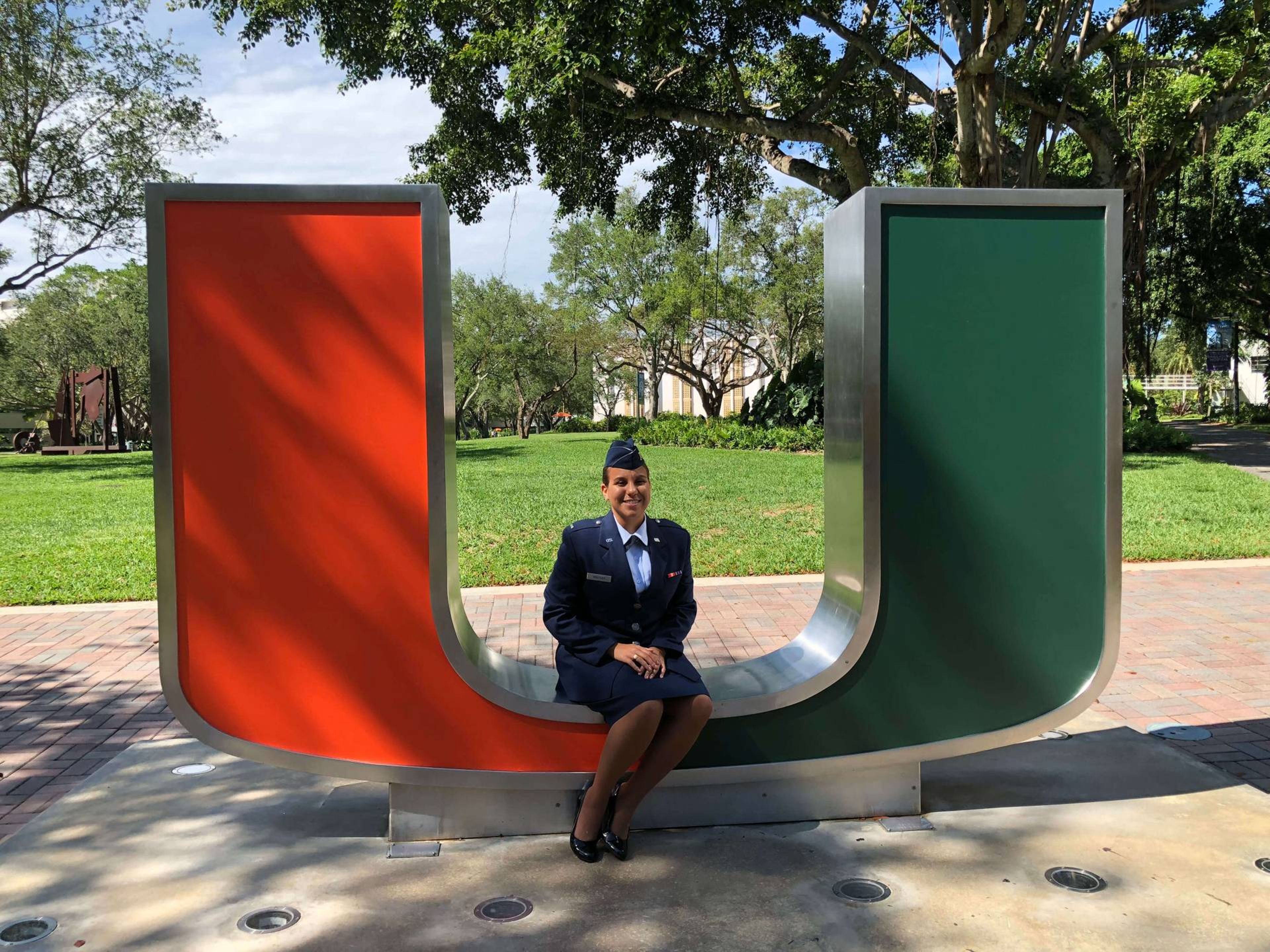 Though each branch of the military is different in its requirements and allowances, all of them do offer some kind of tuition assistance program, including tuition and fee reimbursement that can help pay off college debt.
"The perks are kind of endless," said Lt. Col. Derek Sanborn, a C-130 aircraft commander and flight safety officer in the Air National Guard.
Sanborn enlisted during college to help pay his way through school.
"That's when I realized — hey, this could be an avenue to my goals, and also it could help me pay for college."
Natalie Massiah, a recent graduate of the University of Miami and a second lieutenant in the Air Force, was also drawn in by the idea of free school.
Originally a pre-med student, she was told by recruiters that the military offers full tuition in exchange for four years of active duty.
"It sounded like a pretty damn good deal to me," she said.
Even though she switched her degree focus to criminology, she still left college without student loans.
You can go for your goals
Though stereotypical military jobs might seem fairly standard (think: pilot, sailor, soldier), in reality, the options are pretty mind-boggling.
From musicians to illustrators to geneticists, military jobs are surprisingly diverse. Massiah, for example, is thrilled to be tapping into the computer science world.
"This is a very exciting career field," she said. "I mean, women in STEM — the statistic is growing, which I'm very, very proud of... and the Air Force is leading the way."
Though she had no prior background in the field, she is currently training to pursue a full-time career in offensive cyber operations and hopes to one day rise through the ranks to become a general.
The flexibility may surprise you
For many would-be recruits, joining the military seems too restrictive.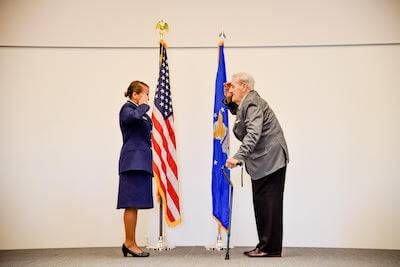 "I didn't want to join because I didn't want to have to move around," Sanborn said. "I didn't want to be told where to go or what to do."
But military service can be more flexible than you might think, he said.
For Sanborn, the Air National Guard was a good fit. He was able to create a schedule on his own terms — working a limited number of days per month, but still reaping the benefits and pursuing his own long-term goal to become an airline pilot.
"I'm a pretty big advocate of the Air Guard," he said. "It could be a part-time gig with a whole bunch of benefits, or it could be a full-time job. There are a lot of opportunities."
How does it work?
For those who already hold a college degree, joining the military has additional perks.
Rather than simply enlisting, those with a professional degree have the option of commissioning as an officer. In other words, higher rank, higher pay and a more diverse spread of job options.
Though every situation is different, commissioned officers generally go through basic training, as well as some kind of additional training school (which Sanborn described as "a gentleman's basic training course").
[ICYMI, watch: Should We Have Mandatory Military Service?]
Balance can be tough
The transition from civilian life to military life can be difficult.
"It's not like the freedom of college at all," Sanborn said of officer training. "It's very structured, and you're pretty much force-fed everything that you need to do."
Massiah said it can be a bit of a culture shock. But she also believes service members who attended a civilian college or university, rather than a military academy, actually might have an advantage when it comes to balance.
"I was able to turn on and off that military side and the civilian side," she said. "I like to poke fun at the Academy kids because you can tell they had to be 'on' all the time."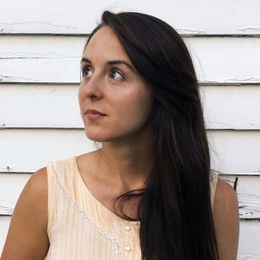 Kelsey Yandura
 is a freelance writer, editor and journalist based out of wherever the nearest library is (usually Denver).