Is a Humanitarian Gap Year Right for You?
You might not last long in your volunteer gig if you're doing it for the resumé clout.
by
Kelsey Yandura
This article is part of The Year After. This special Rewire initiative explores the many options available after graduation, helping you make whatever path you choose the right one for you.
Spending a year volunteering can help you learn a new language, boost your travel cred, meet new people and (let's be honest) really glow up your resumé.
But, according to several former volunteers, these shiny perks might not be the best reasons to hop the next plane to a developing country or struggling school district.
If you walk into a commitment to the Peace Corps or Americorps expecting a curated voluntourism adventure, you might be disillusioned when you find yourself exhausted, burnt out and "staring at the insides of a lot of cows and chickens."
So how do you know if taking a volunteer gap year is right for you? Here are a few challenges and payoffs to consider before taking the leap.
Different programs for different people
The options for long-term volunteering opportunities are about as diverse as the people who apply to them.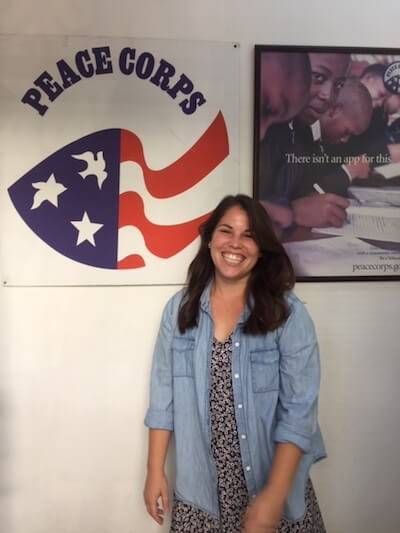 Melinda Zanner of Texas spent two years the Peace Corps in Kosovo helping teach English at a rural school. She had studied international development in college.
"I didn't want to just study development in the United States," she said. "I wanted hands-on experience."
On the domestic front, Jackson Young spent two years with City Year, an Americorps partner that works in struggling schools.
As cliché as it might sound, "I wanted to make a difference and a change," Young said.
After a year working as a literacy tutor in San Jose, he found he was better suited for a different task.
"I was a part of this team called Care Force," he said. "We essentially just spent a year flying around the country and living in the mud. Physical service is where it was at for me."
You'll be challenged to reassess your needs
According to former volunteers, if you're in it for the money, you've got the wrong idea. Many volunteers in the U.S. sign up for food stamps, while international volunteers receive stipends on par with living conditions in developing countries.
Though you will receive a salary and it will be "enough to stay alive for a year" (according to Young), it won't leave you with extra spending cash or a comfortable lifestyle.
"The pay is not what you're getting into it for," Young said. "If you're in a comfortable space, you can put your head down and pretend like systemic injustice is not happening...
---
"I'd say that is the most challenging part: the idea of leaving everything you thought you needed behind."
You'll find new community
Though you may face short-term homesickness or loneliness, many of these programs foster a strong, tight-knit support network.
"It's a great community back in the U.S.," Zanner said. "There are groups of Return Peace Corps Volunteers (RPVCs) in all major cities… you can meet up with for drinks and do activities with and things like that. It's a great alumni network."
Young had a similar experience through City Year.
"There were 70 of us from all over the country — all different levels of education, race, gender identities... everything under the sun," he said.
"It's just such a beautifully inspiring community of people. That's very difficult to replicate, I've learned."
[Read or forward: Could your parents take a gap year?]
You'll laugh at yourself — a lot
"One of the most challenging parts is leaving your ego behind," Young said.
From language mixups to cultural misunderstandings, every volunteer experience will be completely different.
Emily Brandt, a former volunteer and current recruiter for the Peace Corps, said: "Every volunteer has stories like that where they say the wrong word or make a fool out of themselves... but it really breaks the ice with a lot of people. It makes for lots of laughter."
The difficulties are rewarding
Ultimately, many long-term volunteers attest that the most challenging aspects of their service are also the most rewarding.
Brandt noted that the language barrier is the toughest part for lots of volunteers. However, "the relationships you foster as a result are one of the most rewarding aspects.
"(Learning the language) allows you to do more, better work and have an added respect of your host country."
For Zanner, who struggled to teach apathetic students in a Kosovo schoolhouse, her worst days fostered close interactions with her students.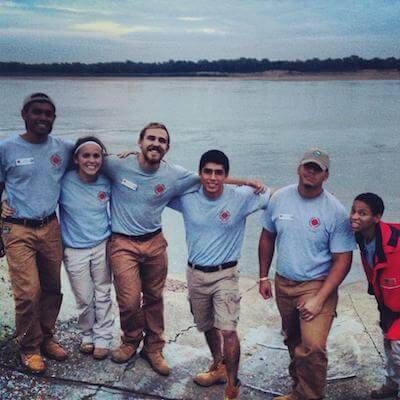 "Those were the moments I was really getting to know them on a personal level and helping them to develop their idea of what they want their future to look like," she said. "When you leave your expectations at the door, your favorite and least favorite parts of your service will surprise you."
Career ambitions might not get you far
For any would-be volunteers looking for job interview anecdotes, Young and Zanner had a few words of warning.
"If you're just there for purely your motives of achieving something else in the future, you probably won't make it all two years," Zanner said. "Or, if you do, it will be pretty miserable."
"A lot of young people join these programs to pad their resumé... and then they end up leaving because they did it to pad their resumé," Young said. "I think it takes a certain amount of grit and patience and determination... if you're just doing it to further yourself, then it's probably not the thing for you."
It will inform your life path, if you let it
Rather than using a volunteer year to lead somewhere specific, many young people end up finding unexpected new goals.
"I actually think I'm a bit less ambitious than I was prior to Peace Corps service," Brandt said. "It really taught me the value of relationships and community and staying in a place for a long period of time and investing, rather than just doing something as a means to an end and moving up."
"I do think it's a great thing to do if you don't necessarily know what you want to do in the future," Zanner said. "I think a year of service is so critical for any young American to learn more about themselves and their community — whether that's local or international."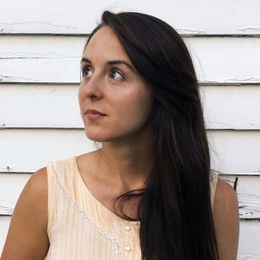 Kelsey Yandura
 is a freelance writer, editor and journalist based out of wherever the nearest library is (usually Denver).