Why We're Still Worried About Age Gap Relationships
by
Natalie Maggiore
When actress and singer Katharine McPhee announced her engagement to boyfriend David Foster in July, some fans and media outlets were shocked. With Foster turning 69 this year, he's twice his wife's age. McPhee had a simple initial response for her haters: "And what about it?"
McPhee and Foster are certainly not the first couple, in the public eye or otherwise, to disregard the age gap "rules" of relationships. Blake Lively and Ryan Reynolds (11 years' difference), Adam Levine and Behati Prinsloo (nine years) and Sarah Paulson and Holland Taylor (32 years) are just three more of the many couples proving they can happily exist without giving into societal standards of "appropriate" age ranges.
So why do age differences still take us aback? So long as everyone's an adult, why does age matter in a consensual and loving relationship?
What we see at first
According to recent research from Oakland University, the No. 1 issue that outsiders take with age gap relationships, sometimes known as May-December relationships, is a feeling of exploitation. It's hard for people to imagine an age gap relationship existing without a conditional reason, like money, sex or lifestyle.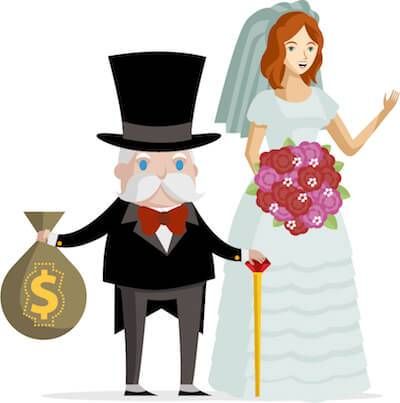 When a relationship is stereotyped as something other than loving and caring, it's easy to judge and speculate. The research suggests that younger people are often more critical of these relationships, despite what changes in society and thought would have us believe. This is likely because younger folks are more wrapped up in reputation, and feel that they have more to lose when they're judged by others.
Onlookers also get uncomfortable when they compare age gap relationships to parent-child relationships, which happens a lot, Josh Hetherington, a family and relationship therapist serving the Chicagoland area.
"The work has to happen there to help feel connected to this new person, making sure people get beyond the sense of how it looks on paper and getting personal with it," he said.
Making age gap relationships work
Even though people in age gap relationships face these stereotypes, many of them ignore the judgements. They know what their relationships have actually been founded on, and they believe the connection is worth defending and nurturing.
More people are open to age gap relationships for themselves than you may think. According to one study, most men and women prefer to date someone close to their own age but are open to someone 10 to 15 years their junior or senior. Eight percent of married couples have an age difference of 10 years or more.
Doris Bogg's husband, Bruce, is 18 years her senior. For the Chicago couple and both their families, the difference in their ages was never a problem or a worry.
"We've been married for 28 years," she said. "What does that say? Age was never an issue because he didn't act his age. It never bothered me. If you're mature, you can deal."
How we change the conversation
It's clear that while age gap relationships remain controversial, they continue to happen and successfully.
We can't accurately judge celebrity relationships, or use our opinions about people we don't know to form opinions about the people we interact with everyday. Plenty of age gap relationships have publicly failed, but, it goes without saying, so have many same-age relationships.
Hetherington believes that age gap relationships can be successful as long as the partners in question respect each other's journeys.
"What I see the most is that the younger person will face a challenge that the older person has already faced and overcome, and they will struggle to empathize with that person," Hetherington said.
The key is maintaining compassion and remaining open to experiences.
"There has to be an openness to the idea that everyone is adult," he said. "You have to try to understand that instead of getting stuck at the place where you see yourself in someone and your own experience."
If you know someone in an age gap relationship or are considering one yourself, it's important to think about the foundation of the relationship, understand what questions you and others might have and why (about children, lifestyle and equality in the relationship, for example) and process from there with an open mind.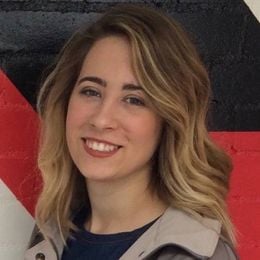 Natalie Maggiore
is a journalist and teacher living in Chicago, whose passions include aggressive hockey watching, a quality bowl of queso and learning about the infinite void that is outer space. Her writing mainly pertains to pop culture and entertainment, but she enjoys creating content pertaining to mental health, social service, human interests and nature. Follow her on Twitter @nataliem31 and Instagram @natmag31.