Is Your Workplace Biased Against Black Women's Natural Hair?
Black women are 80 percent more likely to change their hair to meet expectations at work.
by
Janel Martinez
September 18, 2019
|
Work
Lenora Houseworth can recall her earliest encounter with natural hair bias like it was yesterday.
The content and social media strategist wore a braid-out for the first time to the office, and was met with compliments from a colleague.
But when her coworker asked the then-engaged Houseworth if she planned to wear her hair in this full hairstyle on her wedding day, her manager, a white woman, interjected. "No, she wants something way more sophisticated than that. She's not going to wear her hair like that."
Houseworth, 35, had only seconds to assess the awkward situation. "No, women do wear their hair like this and, as a matter of fact, I'm probably going to wear my natural afro even bigger," she replied.
Assembled for a meeting, the room fell silent. While she'll admit it was a courageous move, Houseworth felt she had to turn the potentially tense interaction into a teachable moment.
Navigating the workplace as a woman of color
Houseworth's experience is far from unique. Women of color, particularly black women, have had to navigate workplaces that question and dissect their physical appearance for decades.
Despite the continuous growth of the natural hair movement and greater global acceptance of rocking your crown, work environments have been slow to adapt. A recent study by Dove found that black women are 80 percent more likely to change their natural hair to meet social norms or workplace expectations.
Journalist Jennifer Mota did exactly that when at 19 she landed a coveted gig at the Hispanic Chamber of Commerce in Philadelphia.
"My boss at the time looked at me and she was like, 'Wow, your hair is big today," Mota reflected. In that same meeting, her boss added that she didn't like her hair, even describing it as "unprofessional."
Mota, now 27, began obsessively straightening her hair after her boss' anti-black remarks.
"At the time, I accepted what she said as facts," admits Mota, who has since gone back to sporting her natural locks.
Banning discrimination
There have been several national cases of racial discrimination in the workplace around natural hair. Most notably, the case of Chasity Jones, a black woman from Alabama. She appealed to the U.S. Supreme Court last year after losing her job offer when she refused to cut her locs.
Court records state that Jones asked a human resources manager to explain the problem with her locs during a private conversation. The manager responded, "they tend to get messy, although I'm not saying yours are, but you know what I'm talking about."
Jones' case and others have led New York and California to ban discrimination based on natural hairstyles. The California bill known as the CROWN Act — an acronym that stands for "create a respectful and open workplace for natural hair" — stops the enforcement of dress codes and grooming policies that directly impact people of color, specifically black people.
"There is the narrative that we have been told that we cannot come to work and be taken seriously if we don't adhere to respectability politics in terms of hair," said Minda Harts, founder and CEO of The Memo LLC.
Harts, who dealt with her own share of microaggressions and discrimination during her time in corporate America, is ensuring women of color own their seat at the table, according to their rules.
Tackling bias
In her new book, "The Memo: What Women of Color Need to Know to Secure a Seat at the Table," Harts discusses the unique challenges women of color face in professional settings and provides tangible strategies to successfully navigate a career.
If a colleague or manager makes inappropriate comments, Harts advises people of color to first acknowledge the feelings that come up before responding.
"If it's something that we feel we need to speak on, we don't have to stand on top of the table, but what we can do is... take them to the side and say, 'What you said, it really made me feel X, Y and Z,'" Harts said.
---
"In order to find our voice, our feelings matter, our wellbeing is important. We do have to let people know that these things are not OK."
Harts also suggests women familiarize themselves with state employment laws and document any discrimination they experience.
"I just want us to be thinking in terms of strategy and having these receipts because often times it's our word against theirs, and then it's hard to prove these microaggressions as opposed to the macroaggressions."
[Read: How to Handle Racial Microaggressions at Work]
The importance of allies
Natural hair bias and racial discrimination can't be fought by people of color alone, she said. Allyship is a necessary component.
"In order to change the environment and make it equitable for everyone, we need to turn our allyship into activation," she said. "We know what the problems are. Now it's time to mobilize our intention into action."
Neither Houseworth or Mota had allies step in during their workplace experiences. But they both said they advocate for themselves no matter the situation and come to work their fullest selves — natural hair and all.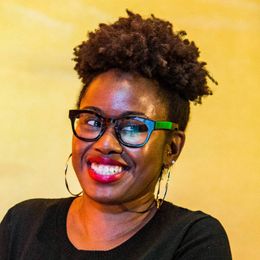 Janel Martinez
is a Bronx-based writer and founder of award-winning site Ain't I Latina?, an online destination celebrating Afro-Latinas.