Is Working Remotely Making You More Depressed and Lonely?
Listen to your gut and pay attention to what you need.
by
Julia Ries
Over the past decade, the gig economy has exploded, allowing more people to work remotely and on their own time.
It's estimated that about 16 percent of Americans, or about 26 million people, work remotely at least part of the time. That number only seems to be growing.
There are a lot of benefits to telework. When done correctly, evidence shows it can boost employee productivity, creativity, retention and morale. Many people don't do well being chained to a desk all day, and appreciate the freedom and flexibility remote work permits.
But, remote work isn't for everyone. And some people may end up feeling isolated for days in a row.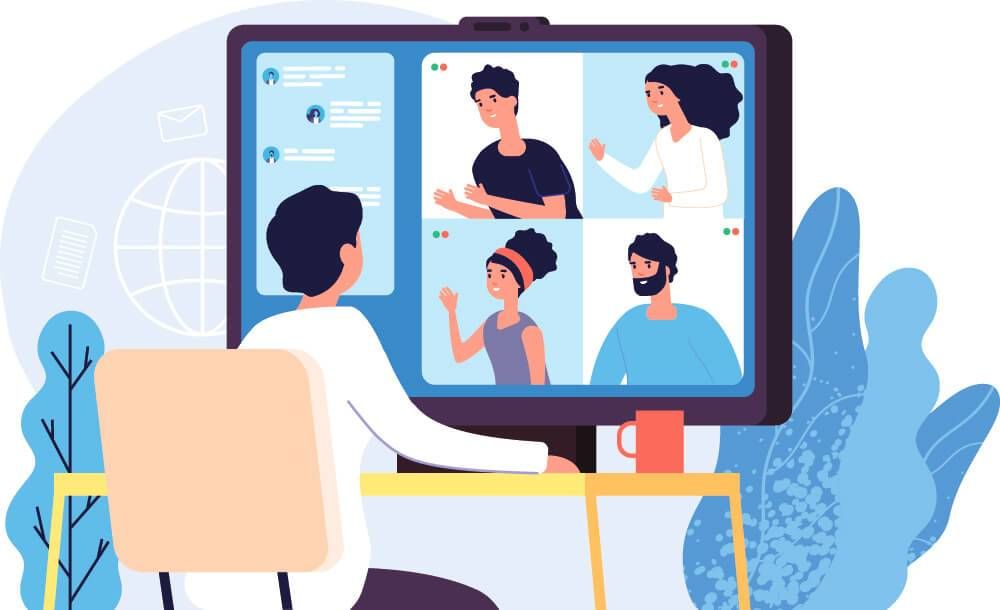 Just as remote work has grown in popularity, loneliness has skyrocketed to epidemic levels. A recent study from Cigna found that nearly half of Americans regularly feel isolated or left out, double the number from decades ago.
The study noted a strong link between work environments and feelings of loneliness: Those whose days weren't filled with meaningful connections and interactions felt lonelier.
That means remote work — often done solo — could be a contributing factor to the loneliness epidemic. But it doesn't mean we all need to go back to the office grind.
It just means remote workers need to put a bit more thought into maintaining a social life.
Social by nature
"Given that humans are gregarious by nature, frequent in-person contact is essential for thriving and feeling connected," said Carla Marie Manly, a clinical psychologist based in Santa Rosa, California.
"A great deal of research continues to support that those who have higher levels of face-to-face interaction are less likely to experience feelings of alienation and loneliness."
An office environment fills this need.
For remote workers, it's not always as easy to connect and socialize with others on a daily basis. Over time, that isolation can build up and lead to chronic loneliness, which can increase your risk of developing a handful of medical issues, including depression, substance use and sleep disorders.
---
"When others don't see us, we can start to forget ourselves and feel even more invisible — and lonelier," said Tara Well, a psychology professor at Barnard College who researches mirror meditation.
The amount of social interaction you might need varies.
Introverts, for example, may require just a few doses of social activities a week, whereas an extrovert would need to soak up the energy of others much more frequently.
Listen to your gut and pay attention to your emotions. Heightened feelings of anxiety or depression may indicate you're not getting the social connections you need.
"I'd recommend paying close attention to decreases in one's mood or general sense of well-being as an alarm bell that signals needing to reach for more connection," said Kaitlin Kindman, a Los Angeles-based licensed clinical social worker.
Remote, not alone
The bulk of remote workers likely don't want to give their freedom up.
One option for more social interaction: Work out of a coffee shop or coworking space a couple days of week where you can mingle with others. One study found that 89 percent of people who joined a coworking space feel happier.
---
[ICYMI: How People of Color are Redefining Coworking for Their Communities]
If those environments are too distracting or if you prefer to work alone, make a point to be social outside of working hours.
"Schedule face time into your day," Well said.
"Video conference, take a walk, get a dog, schedule face-to-face meetings with people you enjoy being with. Look in the mirror — it's not narcissism to use the mirror to check in with how you are feeling and see yourself through compassionate eyes."
People can foster community and connection in plenty of ways, even if you're not naturally the social type.
"If you know that making reaches for connection is hard for you or you're not a 'joiner,' consider structuring your living environment to have social interaction built-in," Kindman said. She recommended living with roommates or joining another type of collaborative social networking space.
Working remotely does not need to go hand in hand with loneliness. You just may need to get a little creative with how and where you get your social fix.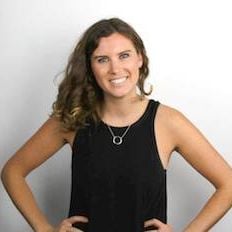 Julia Ries
is an L.A.-based writer covering health, wellness and life-type stuff for Rewire, HuffPost, VICE and Healthline, among other publications. You can see her work at juliaries.com.