Let's be real: The holiday season is a giant, sucking black hole for your money. Between hostess gifts, decorations, party grub, family gifts, Secret Santa at the office, and a new dress for winter parties, there's hardly anything left to sink into a guaranteed-winner for the Ugly Sweater Contest. It can be tempting to shop at fast fashion stores when money gets tight, but there are other ways to stay stylish on a budget during the winter holiday season. Here are a few tips:
THRIFTING
Thrift, baby, thrift.
The Twin Cities thrifting scene is bursting at the seams with affordable fashion, and if you're in the market for party attire these shops are the perfect place to start. Why, you ask? Because donated party dresses, fancy tops, and skirts are occasion-specific, and go unworn for much of the year. In all likelihood, the person who donated that sequined jacket wore it once, maybe twice before passing it along to a charity shop.
Guys, suiting and dress shirts may show a little more wear and tear, but you can still get some great deals on quality pieces.
Don't love digging? Try consignment stores instead. Everything on the racks has passed through a buyer, so it will be recently made, in good shape, and from a recognizable brand.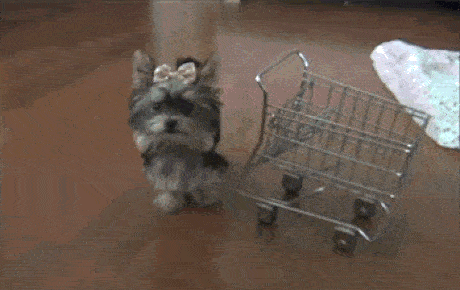 REMIX
I've heard some women lament the fact that they need a different party outfit for every event they attend. Unless all of your friends will be attending all of the same parties, you're in no danger of being called out for repeats. (Also anyone who calls you out for repeats should get a hobby.)
Even if you're unconcerned about fashion policing, it can get a bit dull to wear the exact same thing to party after party. So remix your pieces: Wear your sequin sheath dress with a tuxedo jacket and pumps, then a pullover sweater (which will make it look like a skirt) and boots, then a cozy wrap and heels. Keep your dressiest sport coat or blazer in rotation, but swap in memorably patterned or bold-colored shirts each time. Even swapping in new accessories, shoes, and bags can totally transform a festive outfit.
BE PATIENT, AND POUNCE
If you're shopping for stylish gifts and missed the Black Friday/Cyber Monday hullabaloo, don't get suckered into paying full price. For anything. Until at least February. If you've got your eye on a pair of earrings for your mom and they're aren't on sale this second, wait. Check back. Sign up for the store's emails so you'll know when they DO go on sale. Because I guarantee that any big-name store is going to have about a dozen discounts on offer between now and Christmas Eve.
DO YOUR HOMEWORK
If you're shopping online for yourself or for others, make sure to do some price comparisons before committing your cash. Google the brand and style name of the garment or accessory you're considering to see where else it's available. You can use the Google Shopping feature, too, though be aware that web search results may differ and offer you more options. Look for coupon codes by searching for the store name and the word "coupon." In many cases, this will give you access to codes without requiring an email sign up. Check Amazon, a site that tends to lowball its competition, and eBay where you can frequently find brand new, current-season items at a discount. Promise me you'll poke around before clicking "buy."
SWAP AND STEAL
I feel like no one talks about raiding the closets of sisters, friends, and relatives anymore … what's up with that? If anyone in your life has stellar style and is within one or two sizes of you, you can and will fit into her/his clothing. Open the conversation with a heartfelt compliment, and if asking to borrow feels like an imposition, offer to swap. This tactic is especially effective if the person you're asking has openly admired any of your own belongings.
Borrowing and swapping works great for party attire, but is also helpful for work wear and weekend outfits. Create a timeframe for how long the item will be lent out, promise to take meticulous care of it, then bring home that jacket/dress/hoody/handbag you've admired on your BFF or cousin.
You're unlikely to make it through the season flush with cash, but there are lots of creative ways to be frugal yet remain fashionable during the holidays. Hope some of these ideas help you stress less and spend less!
Sally McGraw