Your Work Wardrobe Doesn't Matter as Much as You Think It Does
The most important thing is being prepared.
by
Liz Brown
When you're a stranger to someone, your first impression on them takes up space in their head. It's all they know about you, your personality and quirks. It can be hard to change someone's image of you after a first impression is cemented in their mind.
But making an excellent first impression doesn't mean spending lots of money on clothes and grooming. You can do it at any price by being aware of yourself, your workplace and the energy you bring to the situation.
"Making a great impression at work starts with understanding your strengths and weaknesses," said Katie Baulder, a sales manager at LinkedIn. "From there you can lean on the things you are great at while acknowledging and growing in the areas you have identified as opportunities."
Be your most prepared self
Keep confidence, enthusiasm and preparedness in mind when presenting yourself for the first time.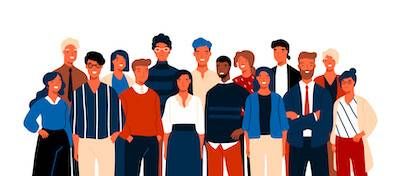 When you're confident, your body language speaks louder than words. Others will respond in kind to you standing tall, greeting them with a smile and shaking their hand.
If you're enthusiastic, you're likely engaged with others and expressing excitement at the opportunity to be there.
But being prepared is probably the most important of all.
"If your first meeting with someone is scheduled, you have the opportunity to do your research on what that person does and cares about," Baulder said. "This will give you an easy way to 'break the ice' by commenting about a shared interest or experience and then asking that person a question to engage them.
"If your first meeting with someone is impromptu, you can spend time getting to know that person (during the meeting). Making someone feel like they have your full attention and interest is key to building the foundations for a good conversation."
You want to make a connection with others, not just an impression on them. When you're open, present and yourself, it's so much easier to convey all those things you want people to know about you.
"At work I feel like making a good impression is about being available, socially and professionally," said Tony Zupancic, an email automation specialist.
"I believe it's about being aware of not only your job duties but listening for trouble areas throughout the company and tactfully offering assistance if you would be able to provide a possible solution."
Be prepared before your meeting is even scheduled by making sure your online presence is polished and up to date.
"Once you schedule a meeting with someone and they are considering working with you or doing business with you, it is likely they will look at your LinkedIn profile and potentially Google you," Baulder said. "Spend some time thinking about what makes you authentically you, or your brand, and makes sure your LinkedIn profile reflects that brand."
[ICYMI: Your Work Wardrobe Shouldn't Feel Like a Costume]
Look the part on a budget
It's also a good idea to put a little extra effort into your appearance when you have meetings that involve upper-level employees or management, he said.
Having confidence, well-fitting clothes and tasteful yet unique accessories are ways to seem professional and polished without spending a lot of money, said Christina Santelli, founder of personal shopping service Style Me New.
"Even standing up straight makes your clothes look and fit better," she said. "All things that make a great first impression."
Take note of your workplace culture when you're figuring out what to wear.
"However, also take cues from your managers," Santelli said. "Dressing for the job you want is not just a saying. ... When you look good, you feel good, and that resonates."
If you want to invest in only one or two things, "I would invest in (your) wardrobe and a nice pair of shoes," Zupancic said.
Santelli suggested focusing on accessories and shoes. Look for affordable finds at thrift stores, and buy just a few pieces you love and can mix and match.
"Style is unique to each person," she said. "Don't follow trends for the sake of it."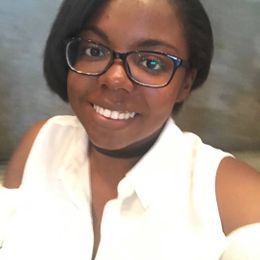 Liz Brown
 is a San Francisco-based writer and copyeditor whose day job is in marketing and communications. Her passion lies in finding the unique angle to every story. Follow her ramblings on Twitter at @lizb411.