How to Handle Work When Your Office is Short-Staffed
There's a way to get through it with as little stress as possible.
by
Gretchen Brown
If you're employed in America, there's a good chance you're already feeling overworked and stressed.
According to one survey, 59 percent of employees are "highly stressed," and 49 percent say that's because of their workload. Most Americans work far more than 40 hours a week.
So it's only natural to feel a sense of dread when you find out a coworker just put in their two week notice. Chances are, your workload is going to become even heavier until a new person is hired.
Covering for an absent coworker in a short-staffed office is something that most folks will experience many times throughout their career.
Change can be uncomfortable, and organizational change can be a huge point of tension in an office.
But there's a way to get through it with as little stress as possible.
1. Plan as much as possible before they leave
If you have some advance notice before your coworker will be absent, use that time to your advantage.
Work together with your team and the departing staff member to document everything they're doing, on a daily, weekly and monthly basis.
[ICYMI: How to Protect Yourself from Other People's Stress at Work]
Taking on some new tasks might mean that some of your old tasks aren't going to be able to get done in the same way.
"I encourage my clients to ask their boss to help them prioritize their various tasks," said executive coach Jess Wass. "To ensure that the most important things are done first and given the most attention without slipping through the cracks."
Throughout the transition, make sure you're communicating with your boss about your personal capacity during this time in-flux.
Everyone's gonna be putting in extra work, for sure. But it should still be within reason.
"You should make yourself available to work more and work harder, but you need to be able to set boundaries," said Gosia Sury, a career expert at LiveCareer.
"No manager will argue with the fact that an overworked employee can quickly burn out, lose motivation, or fall sick."
As always, it's better to over communicate with your manager than under communicate. You might be worried about telling your manager your concerns, but not doing so is just going to make things worse.
"Know that by not communicating your opinion, you'll resent yourself and your environment," said Roger Maftean, a career expert at Zety.
"Doing so in a rational, down-to-earth and fact-based way will ensure that (they) will be more receptive and open to your points."
2. Prioritize self-care
It's going to be especially important that you take care of yourself during this process. It's not just for your own health.
If you're giving up sleep, or hobbies or personal time to do extra work, you're going to see your productivity tank. Being a martyr for the office helps no one, not even your coworkers.
"The truth is, you can probably get away with a couple of sleep-deprived nights per month," said Maciej Duszynski, a career advice writer and resume expert at ResumeLab.
"But if you make the norm out of sleep loss, it'll render you physically weak and unable to stay productive during the workday."
[Read: 5 Ways to Squeeze Self-Care into Your Office Workday]
Studies have found that sleep deprivation can impair your cognitive and motor skills just as much as being drunk. That means you're not going to be thinking as well, or completing your job as thoroughly, as you normally would.
Taking time to relax is going to give you more endurance in the long run.
"Even a 10 minute walk, meditation session or time spent with family and friends can do wonders for your well-being," Maftean said.
"Ultimately, we work to live and not the other way around, so don't forget to step away and take care of your needs as well."
3. Use this time as a leadership opportunity
It's important to be in good shape during this transition because it's your chance to make a good impression on your boss and show your leadership. This is a test to see how you handle stress and change.
Maybe you'll find new ways to make your team's work more efficient. Maybe you'll have the opportunity to question why certain tasks are necessary.
"I had a client who had to take over another colleague's role after they left the organization," Wass said.
"Their colleague had been working there for several years, and when they left there was an opportunity to streamline some processes that had not been optimized in years."
While stressful, know that this stressful time won't last forever.
After the dust has settled and a new person is in the position, you'll find that the work you put in during the transition was worth the hustle.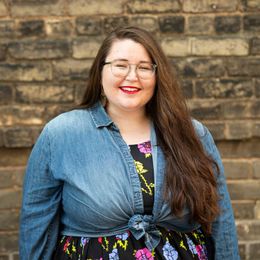 Gretchen Brown
 is an editor for Rewire. She's into public media, music and really good coffee. Email her at
[email protected]
, or follow her on Twitter @gretch_brown.