The Women's March Drew More Than a Million: What Do They Plan to Do Next?
by
Kaylen Ralph
Some estimates show more than 1 million people gathered across the world on Saturday—a bulk of them in Washington, D.C.—for a march calling for equal rights for women and minorities. The Women's March on Washington was the culmination of more than a month of preparation, but the day itself was representative of a beginning rather than an end for many. When the marchers woke up on Sunday morning, what were their plans for the future?
Almost immediately after the demonstrations ended across the U.S., Women's March on Washington organizers released a 100-day action plan. The Minnesota chapter of the march drew a crowd of more than 90,000 people; what was on the minds of those women as they trudged through slush and mud in solidarity on Saturday? Women who demonstrated shared their advice for staying civically engaged after the march.
1. See (or hear) something? Say something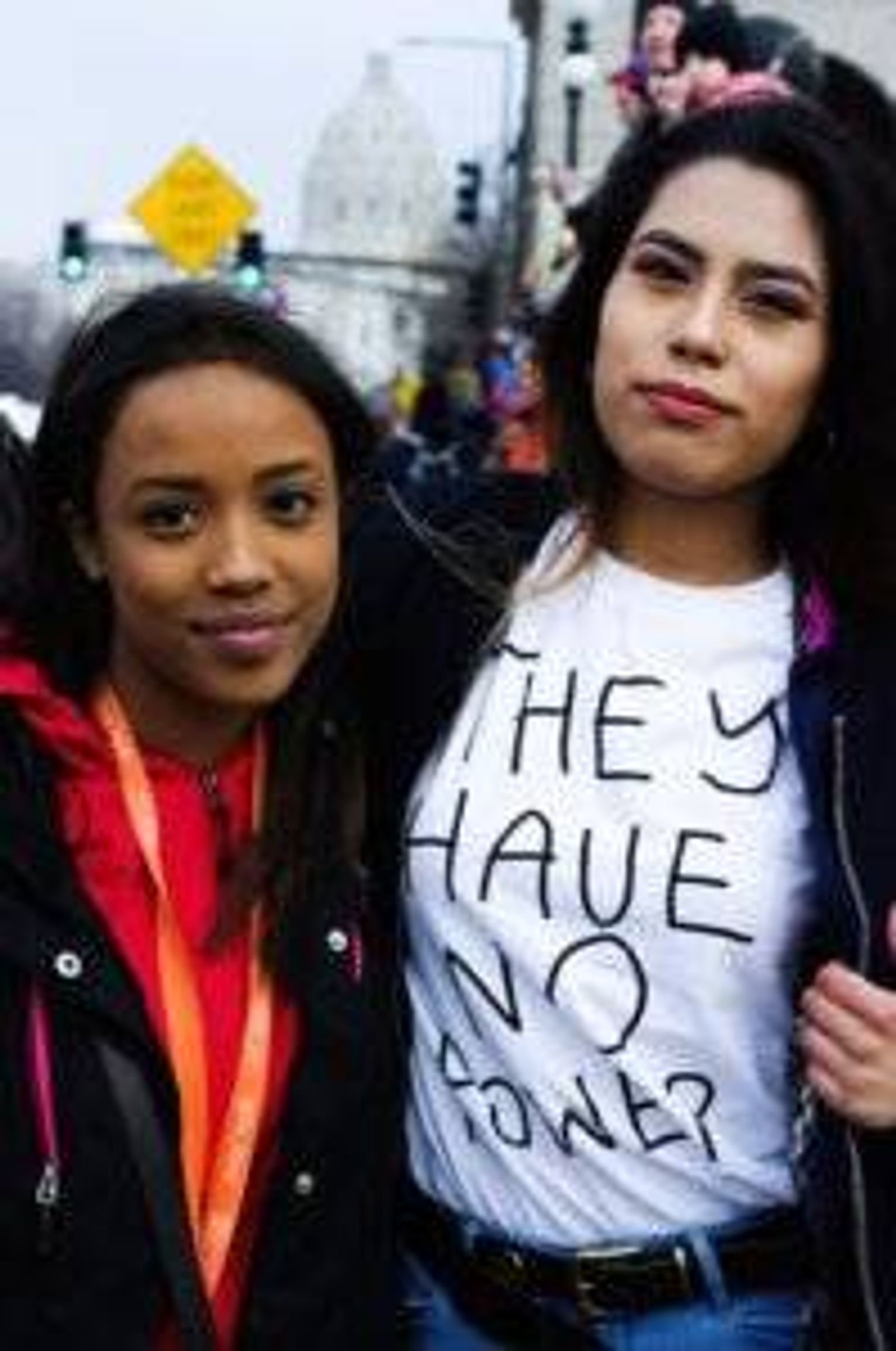 Teegan Dice, 30, said she comes from "a very 'see something, say something' family." Because of that, she is quick to engage in conversation with people who don't espouse equality for all, whether at work or with friends, she said.
"I'm always one to challenge or question them on their beliefs and why they're like that."
Lilliy Payan, 17, a high school student from Rochester, Minnesota, knows that silence can be deafening.
"If you're not saying anything, then you're agreeing with the counter argument, and our argument is to stand up for what's right," she said. "We're going to stand up and be vocal when we have the opportunity."
Payan traveled to the Women's March with her friend, Faduma Sharif, also 17. Sharif said speaking against aggression toward minorities is especially important to her.
---
A lot of minorities are silenced all the time," Sharif said. "By speaking out for what they believe in, and speaking for those who are unable to, I feel like...we're going to actually keep (the Women's March's) energy throughout schools and work environments."
2. Look for news beyond your social feed
Prior to the Women's March on Saturday, Becca Hanson, 25, started a new morning routine.
"I do a 'news in the morning' and I read the Skimm, but I also like to go through the Star Tribune and CNN, and I like to check a few different sites," she said. "I listen to NPR in the morning. I try and make sure to cover an array of news sources."
While social media can be a great starting point for gathering information, it can also be a crutch for avoiding difficult topics.
"Finding other ways to make sure you know what's going on outside of your social media world is going to be really important these next four years," she said. "We need to make sure that we're being informed in the right ways."
3. Talk to your neighbor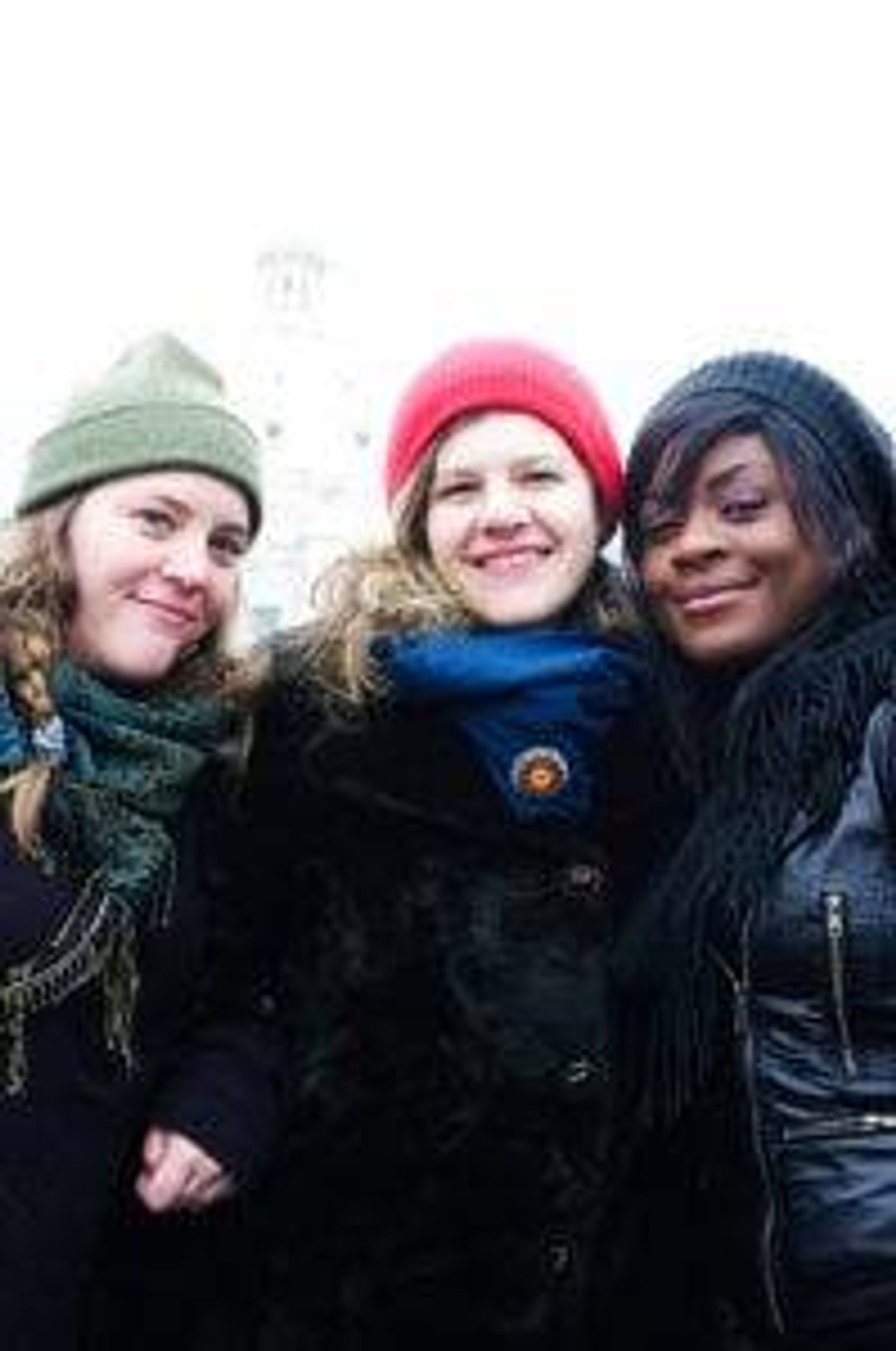 After you've caught up on the news, get off the computer.
"Look around, open your eyes, but also reach out to your neighbor and talk to people, and ask them where they're going, (invite) them along," said Laurie Hefner, 36. "I think that I've actually found it hard to find information about when people are having protests or things like that. I think people should try and be more inclusive and also try and reach out more."
Hefner was watching the day's programming at the Minnesota State Capitol alongside two friends, Alana Metz, 35 and Zaneta Ogar, 30.
"For me, it's not even just social media, it's literally walking outside and having a conversation with someone," Ogar said. "Just paying attention to what's going on around you, (keep) your eyes open. There's a lot happening right now, so it's not very hard… to get involved."
Mary Ihrig Evanoff, 76, was at the march with her friend, Jane McNinch, 68. She said that approaching your neighbor for a meaningful conversation first requires being honest about your own frustrations.
"I think neighbors coming together and being willing to hear each other, not just saying what they want to say, but listening, is a really big key," Ihrig Evanoff said. "We have so many differences coming out of so many cultures... we just have to listen. There's no black and white, it's grey."
4. Do what you can to spread the word
Cristina Selván-Morfin, 21, was wrapped in a Mexican flag while she listened to Colombia-born Minnesota state Sen. Patricia Torres Ray speak on Saturday. Selván-Morfin said she noticed a lack of translated advertisements for the march.
---
There are a lot of women here, and that's exactly what we want," she said. "But leading up to this event, I didn't see any translated event pages for the community out there that does not speak English, does not read English."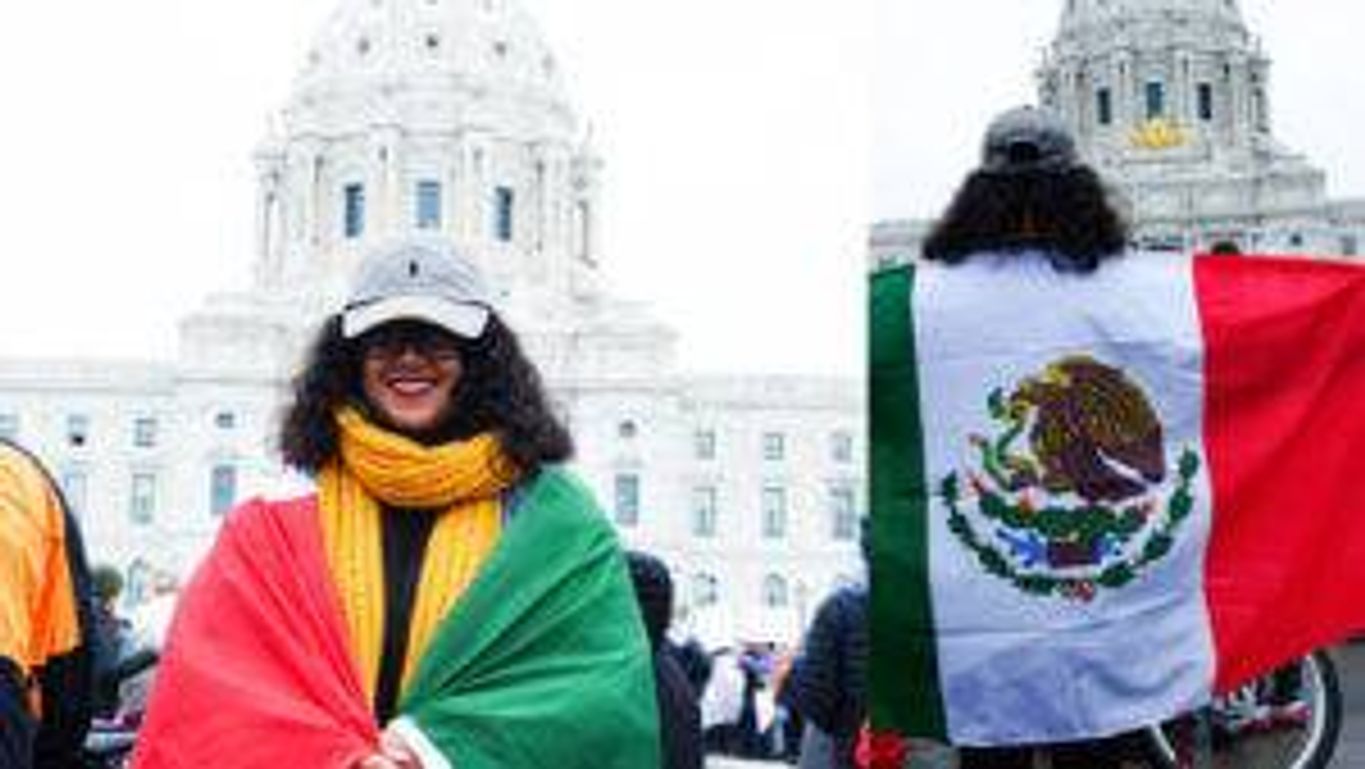 Selván-Morfin is bilingual, and took it upon herself to translate information for friends and family.
"I'm going to continue doing that," she said. "I've been doing that since day one, (doing) what I can in my community, and speaking up for those who aren't able to speak up for themselves."
The Women's March was an intensely visual movement. From the signs that marchers carried to the work that artists posted to Instagram in support, the creativity of its participants is what lent so much color to the day.
Alayna Rhodes, 15, said she plans to continue expressing herself creatively by painting and singing. She attended the march with her mom, Kris Rhodes, 43.
"Since the election, I think what we've decided is we've become too compliant," Kris Rhodes said. "We got lazy thinking everything was OK, and so we're ready to move forward and get more involved in local politics, and state, national—however we can be a part. We're indigenous women, so how can we make sure that we have a voice in our communities so that we are not invisible?"
5. Show up at the local level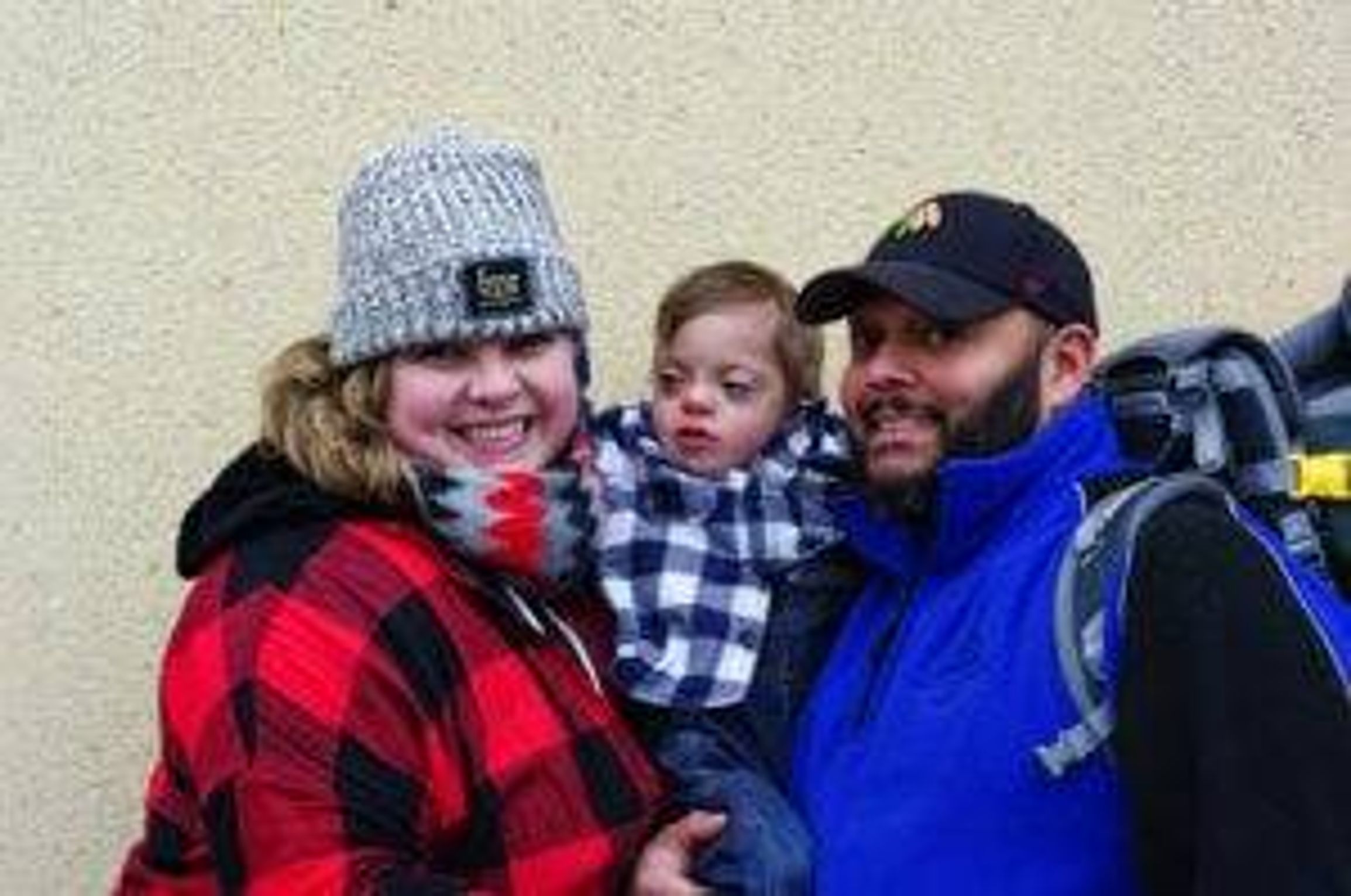 Tracy Cogan, 43, attended the march with her husband and son—not in protest, but to encourage a positive energy moving forward.
"This is just one moment in time, and things aren't going the way I would like them to go in the political world, but I realize that it's up to us to change things over the next few years and get involved," Cogan said. "I do plan to get involved, particularly in education for... my son (Rufus, who has a disability). As a family, we are involved in our local Parent Advisory Council, things like that that we can do locally. We realize not everything happens in Washington. We need to get involved locally—that's what affects us today—and hopefully that carries through to Washington."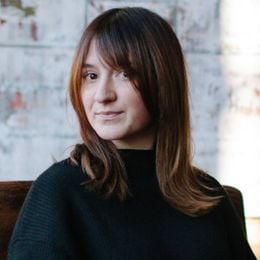 Kaylen Ralph
 is the co-founder, editorial development director and brand director of The Riveter Magazine, a longform women's lifestyle magazine in print and online. She works as a personal stylist for Anthropologie. Follow her on Instagram @kaylenralph for books and fashion. You can also find her on Twitter at @kaylenralph.