These Women Are Changing the Face of Outdoor Recreation
"Everybody belongs out on the land."
by
Taylor Mulcahey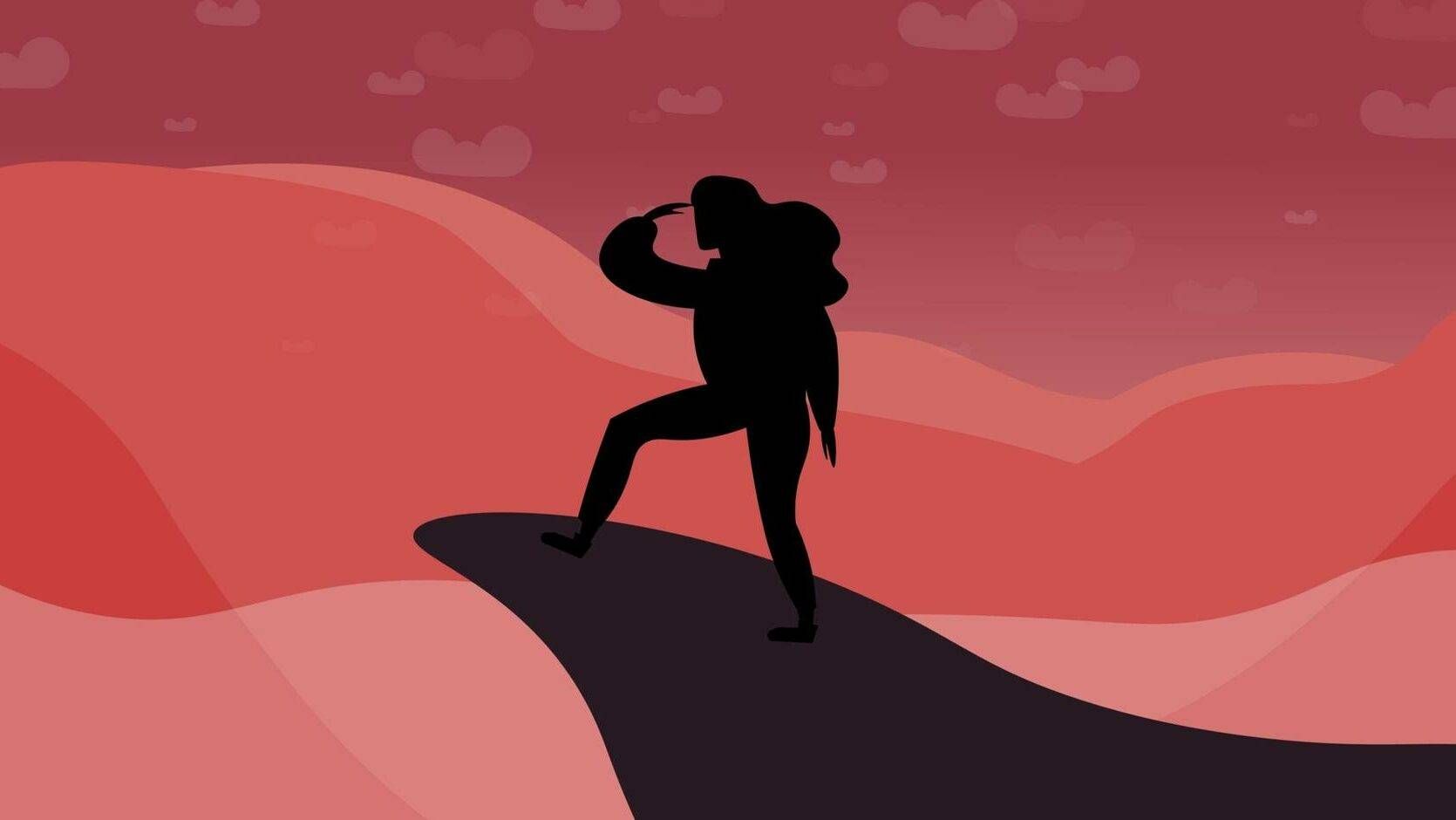 Earlier this year Michael Brune, head of the Sierra Club, called out the environmental organization's racist history of excluding people of color, perpetuating white supremacy and preserving land which had been violently taken from Indigenous people.
This problematic legacy is often overlooked in modern conservation movements. But Brune's statement wasn't news to many Black, Indigenous and people of color who have experienced outdoor recreation spaces, such as our national parks, as unsafe and dominated by whiteness. 
"There's a lot of racial trauma associated with the outdoors," said Danielle Williams, founder of Melanin Base Camp and Diversify Outdoors, a collective of grassroots body-positive, LGBTQ+, Black, Indigenous, Latinx and Asian affinity groups in outdoor recreation. 
"All of our national parks and even our state parks (were) created by the dislocation and, in some cases, the ethnic cleansing or genocide of Indigenous people."
Williams also points to the history of segregation in outdoor spaces.
"Quite a few of these parks were racially segregated," she said. "African Americans were not wanted in those parks, because those parks were never intended for us."
This history continues to impact outdoor spaces today, and many people of color still feel unsafe and unwelcome. Microagressions, lack of community and outright racism plague hiking trails, campgrounds and crags throughout the country.
For years, mainstream media and billion-dollar brands have touted the image of an athletic, able-bodied white person in expensive outdoor gear, rendering those who don't fit the narrative invisible.
However, activists around the country are working to change this by elevating the voices of BIPOC outdoorspeople, educating others on the racist history of outdoor recreation, reimagining what outdoor adventure looks like and forming communities for people of color to get out and explore the land.
The new faces of outdoor culture
After moving to Los Angeles, Evelynn Escobar-Thomas noticed a lack of participation of people of color, and specifically Black people, in the outdoors. So she created Hike Clerb in 2017 to bring together women of all backgrounds for group hikes.
"We also have rights here. The work that we're doing is reclaiming that," she said.
"We have had to continue to claim and do the work to make (outdoor) spaces inclusive, but that doesn't mean that we are any less entitled, or that we have any less right to it." 
Similarly, Luz Lituma and Adriana Garcia of Latinx Hikers had conversations about how hiking and camping were "white people things," and that they rarely saw people who looked like them in the outdoors.
They started an Instagram page in 2017 to share their stories. It resonated with other Latinx hikers who also felt othered while on the trail, and they've now created meetups for Latinx hikers of all levels in cities around the country.
Climbing has also long been dominated by white men, which has turned many women of color away from the activity.
"Are you going to be comfortable being the only person of color at the gym or at the crag?" asked Laura Edmondson, corporate responsibility manager of Brown Girls Climb. 
Owned and operated by women of color, Brown Girls Climb started in 2016 as a way to promote diversity in the sport by fostering a community for climbers of color.
Rethinking the great outdoors
Scientific research shows that being outdoors has tremendous health benefits, from lowering blood pressure to helping people cope with depression.
"Nature is a huge tool for healing," Escobar-Thomas said. "In order for us to collectively heal in it, we have to have access to it."
But accessing these benefits doesn't have to look like the popular portrayals of recreation shared by the outdoors industry, mainstream media or Instagram feeds.
"It doesn't always have to be within the context of athleticism and accomplishments," Williams said. "For some of us that does hold true, but we may enjoy the outdoors with our family, we may enjoy it with our friends."
Williams also notes the overemphasis on the "great outdoors," or America's national parks. For poor and working-class Americans of any race, these parks are generally inaccessible.
"It takes a lot of money to be part of the 'great outdoors' for people who don't live out west or in the southwest. It doesn't really make sense for your budget, you don't have the (paid time off), you don't have childcare or maybe you don't have a car," Williams said.
"When we have a very narrow vision of what the outdoors looks like, then it makes it hard to make that mental switch to 'How can I use my means and my resources to enjoy the outdoors where I am?'"
State and local parks offer a great alternative to get outside and relish the benefits of nature, but they're often left out of these conversations.
Healing through the land
The desire to access the healing abilities of nature is what first led Jolie Varela to start hiking in her late twenties. 
"I was in a severe depression, and being out on the land and hiking was one of the key things that got me through that time," said Varela, a citizen of Tule River Yokut and Paiute Tribes, and the founder of Indigenous Women Hike. 
She started hiking solo as preparation for the John Muir Trail, known to her and other Paiute people as the Nüümü Poyo, or the People's Trail. Varela shared her journey on Facebook, and soon other Indigenous women reached out asking to hike with her. 
"I wanted other people in my community to experience that healing as well," she said. 
"When the women started showing interest in joining the hikes, I thought it was perfect to be able to facilitate this hike where we could go on this healing journey together."
Varela shared the journey on Instagram. The account, which has grown to more than 64,000 followers, has adapted to become not only a place to spotlight Indigenous women hikers, but also to educate people on Indigenous people's relationship with the land.
"Every National Park holds our creation stories, our burial grounds, our ceremonies and our histories on that land," Varela said. "We've never stopped being a part of them, and we've never stopped visiting."
Making the outdoors accessible to all
One of the biggest barriers to outdoor recreation is access to gear. While necessary for some outdoor activities like camping, biking or climbing, outdoor brands make it seem like a critical part of even the simplest hike. 
"People see ads on social media and think, 'Oh, I don't have those boots, I can't go,'" Lituma said. "Unless you're going on a backpacking trip, you don't need all the fancy things."
When leading hikes, Lituma wears athletic clothing and worn-down sneakers so that the group understands it doesn't have to be intimidating.
To increase accessibility to the outdoors, Varela started an outdoor gear library where people can rent tents, camp stoves, sleeping bags and more. The project is funded by donations and grants, and Varela hopes it will continue to grow in the future.
"Nothing makes me happier than knowing that a family has everything that they need to go out on the land and feel safe, and to not have any financial burden doing it," she said. 
Creating a sustainable movement
These women started working to change the face of outdoor recreation long before Brune's post appeared on the Sierra Club website.
Although many are happy to see these conversations enter the mainstream as a result of the Black Lives Matter movement, some worry that it's performative and won't be sustained.
"People always ask, 'Are you seeing any positive changes?' And the answer is no — not when it comes to corporations. But I love what I'm seeing at the grassroots level," Williams said. "So that's hopeful."
If you're thinking about getting started in outdoor recreation but worry about barriers to entry, Edmondson recommends reaching out to others with similar interests. 
"There are several meetup groups online if you need to connect with other folks of color in your area," Edmondson said. "Most climbers of color are looking for others to climb with."
Reclaiming outdoor culture can be challenging, intimidating and sometimes unsafe — and it's OK to feel hesitant. But there is a whole community behind you, if you just know where to look.
"Everybody belongs out on the land," Varela said.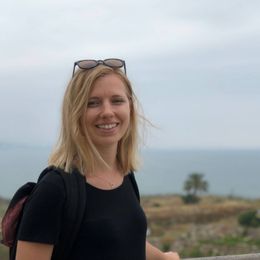 Taylor Mulcahey
is a writer and editor based in Washington, D.C. She is currently the editor of the International Journalists' Network. Follow her on Twitter @t_mulc.