Will the Sudden Switch to Online Schooling Improve Access Forever?
Online learning is not without challenges but holds promise for what's possible.
by
Julia Ries
This article is part of Rewire's Coronavirus: Information You Can Use series.
Our education system was rocked hard in early March when the pandemic picked up. Schools were forced to shut their doors while teachers scrambled to figure out how to resume their lesson plans digitally.
The transition to online schooling has been a rough and turbulent one: Some education systems shut down for the remainder of the school year, while others hustled to launch online teaching services, often running into technical glitches, spotty Wi-Fi, and even internet trolls.
Students around the world have struggled to adjust to their new normal.
Zaria Kelly-Reid, a junior at a university in Massachusetts, says she's found the experience to be particularly challenging. In a matter of days, she was forced to move out of her dorm, move back home, and establish a new school routine that worked with her family.
"I feel like students are being punished for something we had no control over. There are students who are struggling and professors are still enforcing deadlines when we don't even know what tomorrow is going to be like," Kelly-Reid said.
The obstacles and learning challenges have many concerned that students will regress, academically, and that gaps in achievement may widen.
Though past research has shown that online schooling can be just as effective as in-person classes, educators worry that the pandemic forced students and educators to go digital too abruptly, and without the proper preparation and training, there may be long-term consequences.
A frustrating shift
The shift from in-person classrooms to digital ones occurred suddenly. Within days, educators had to put a plan in place to continue with the curriculum and ensure students were able to access the coursework.
Online learning requires a completely new style of teaching that's drastically different from the traditional methods, said Dr. Shawn K. Smith, the CEO of Modern Teacher. When executed properly, online learning can have a "tremendously positive impact" on a student's life, but that shift cannot happen overnight, he said.
It takes months, even years, of proper planning and training. Without that, teaching and learning likely won't be optimal.
Emily Byrne, a journalism student based in Dublin, Ireland, has felt the blunt of this. Her university cancelled exams, and to make up for it, Byrne says her teachers have "severely piled on the work load."
She's run into issues accessing lecture notes and completing assignments based on content that hasn't yet been covered.
"It's so frustrating," Byrne said.
Screen time all the time
Online schooling has introduced a number of challenges: there are connectivity gaps, some students lack the proper resources at home, and many are missing their fellow classmates.
"I miss social interaction so much," said Kelly-Reid.
"I feel like being in class helped me feel more connected and involved in my studies."
With higher education, students are, in theory, much more likely to tune into their classes since the "learning material is more in line with their individual passions and interests," Smith said.
"There's an end goal in mind — launching a career."
That said, school online isn't easy.
Chloe Gibbs, an assistant economics professor at the University of Notre Dame, who specializes in the economy of education, says she's been struck by how day-to-day life gets in the way and pulls kids away from class — a pet needs to get rushed to the vet or a family member needs to use the devices.
When students are all on campus, "they're siloed and focused" on their learning, Gibbs said, but at home, there are a lot of outside distractions.
Byrne feels like so much of college is being there and being a part of the lecture or discussion. 
"I feel like online there is such a pressure to pay attention constantly and my attention span finds it very hard to sit and stare at a screen for 2 hour periods," Byrne said.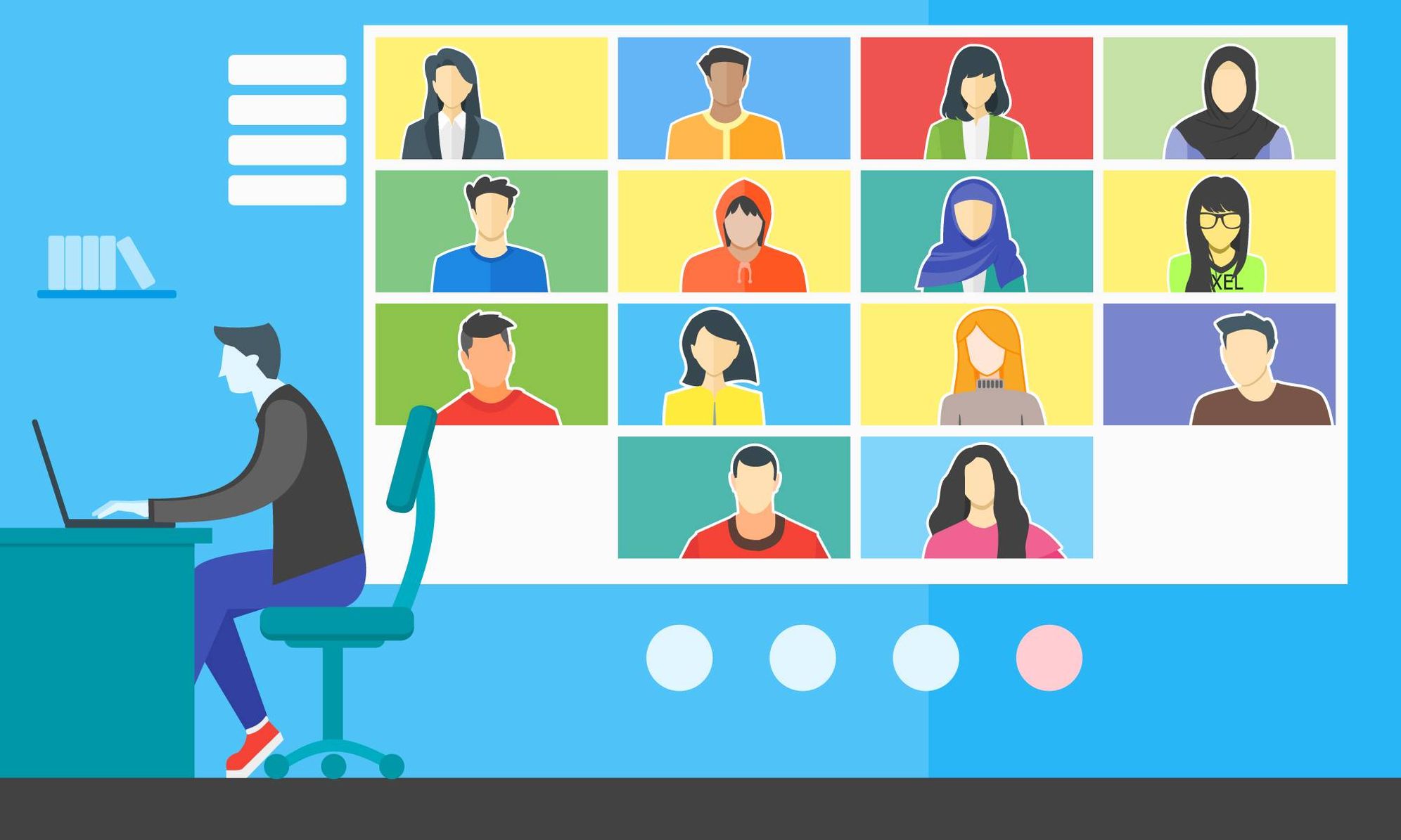 Back in Massachusetts, Kelly-Reid feels as though her professors were much more responsive in person than they are now.
"I think that the in-person classes are better because it gives you the chance to be interactive with your professor," Kelly-Reid said.
On the other side of the screen, teachers aren't sure whether their students are grasping the content.
"I don't feel the same kind of response or sense of if they're getting it or not," said Gibbs.
So much of what teachers do is based on the student-teacher relationship, especially with younger students, and that can be difficult for teachers to navigate remotely, Gibbs added.
Long lasting impact
One of Gibbs' biggest concerns is the impact all of this may have on low-income students, along with those who have learning disabilities.
Students who live in poverty may have trouble accessing the tech required for online school. It may also be difficult for them to find a safe, secure spot to practice their studies, and their families are more likely to experience health issues (particularly with COVID-19) and financial hardships.
"The kids whose parents are having to juggle a lot of things at home may not have as many resources in the home, who may not have access to the good technology or stable internet, are probably going to struggle the most with this new shift," Gibbs said.
Kids with learning disabilities may have more difficulties with the transition, Gibbs suspects. This is a huge shift, after all, and some students may have trouble engaging with their coursework remotely, and could fall behind.
"I worry a lot about what this is going to be in gaps for achievement," Gibbs said.
Better access for all?
In the long-run, however, some educators are hopeful. Michael Smith, a professor of information technology and marketing at Carnegie Mellon University's Heinz College, hopes educators will be more comfortable integrating technology into their lesson plans going forward. Doing so could expand access to education for marginalized groups.
A laptop and Wi-Fi is much cheaper than an undergraduate degree, which can run anywhere from $50,000 to $250,000, he said.  Anyone can access school when it's online, no matter where they live.
If a student can't make it to class, "online school gives them another option," Shawn Smith said. Any students who struggle with chronic health issues, for example, could tune into class, even if they can't attend in person due to a health flare-up.
Certain platforms can actually help educators gauge how different students are performing.
According to Michael Smith, in a traditional learning environment, it can be tricky to track where students are at with the material, but some online resources offer a dashboard that shows where students are in terms of digesting the material.
With that information, teachers can reach out and help students who are behind, and provide supplemental materials to those who are ahead.
"I wonder how we can use technology to help students with different learning styles to demonstrate their true capabilities," Michael Smith said.
Only time will tell
We're still in the thick of figuring out this whole online schooling thing.
It's unclear when students will be able to get back into the classroom — some hope to be back on campus in the fall, whereas others expect remote courses to continue through 2020.
We may see some academic regressions and set-backs, as educators work out the kinks and students grapple with learning through a screen.
But we may emerge on the other side with a new tool that can help bridge achievement gaps, and give people from all backgrounds greater access to education.
"I wonder if this moment in time is encouraging us as educators, forcing us as educators to learn this new platform," Michael Smith said.
"What we're discovering is, it's actually not that bad — and there's a whole lot of room for improvement."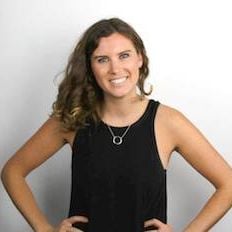 Julia Ries
is an L.A.-based writer covering health, wellness and life-type stuff for Rewire, HuffPost, VICE and Healthline, among other publications. You can see her work at juliaries.com.