Why Your Parents' Divorce Hits So Hard as an Adult — and How to Work Through It
Divorce is deeply emotional, no matter your age.
by
Gretchen Brown
September 24, 2020
|
Love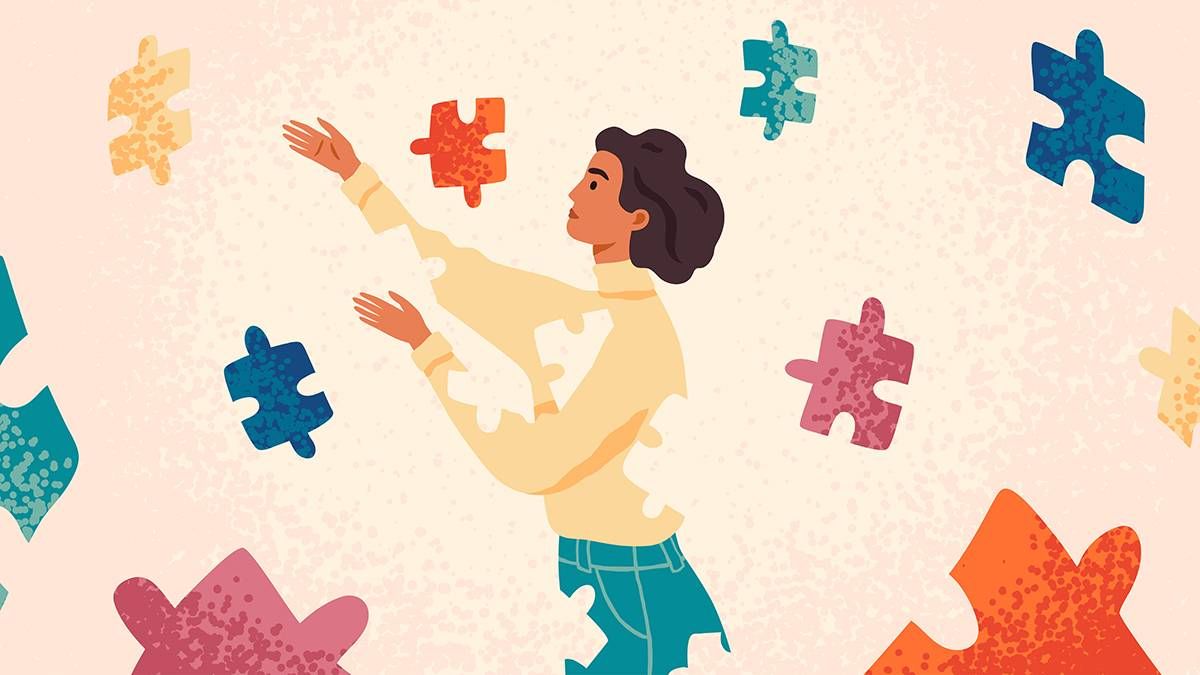 The second time Karissa Jahnke's parents told her they were getting divorced, she felt caught in the middle.
"I was so tired of hearing my parents talk about each other to me," she said.
They had entertained the idea of divorce when she was in high school, but ultimately didn't go through with it. 
Back then, the news had been delivered to her like one might deliver news of illness or death. This sad thing is happening, and we are sad.
Now that she was 22, she felt like those parent-child boundaries were gone. No longer was she told the news. She was caught in the crossfire, and she didn't want to be.
Divorce is primarily treated as a legal event in the United States. And if you're an adult when your parents are divorcing, that means that you're not part of the litigation. Your feelings don't count.
But in reality, divorce is deeply emotional for everyone involved, no matter their age.
"Our cultural mythology is that you shouldn't be in touch with any feelings about your parents' divorce" as an adult, said Carol Hughes, a California-based licensed marriage and family therapist.
Hughes said we are emotional beings with cognitive thoughts. Emotions are the entire event.
This myth persists despite the fact that more and more adults are dealing with the divorce of their parents at a later age. Between 1990 and 2010, the divorce rate for U.S. folks over 50 doubled, a cultural phenomenon called "the gray divorce revolution."
Hughes and fellow California-based licensed marriage and family therapist Bruce Fredenburg are the authors of "Home Will Never Be the Same Again: A Guide for Adult Children of Gray Divorce."
As they write, "children" of divorce are increasingly adults. And how it impacts them depends on what stage of life they're in.
Setting boundaries
Young adults are figuring out who they are as independent people. They're learning how to make friends and manage their finances.  
The divorce of your parents can disrupt the entire process. It makes you question everything you knew to be true. It puts a focus on your parents' needs instead of your own.
"Some people grow up where the parents are really the ones who take care of everything, and everything's solid," Fredenburg said.
"And so the shift for that person, if they suddenly have their parents falling apart, can be really jolting."
It was a huge shift for Jahnke. She wanted to be there to support, within reason. But there came to be a point where the emotional burden was too much.
"I said, 'Dad, if you keep talking about Mom like this around me, I'm just not going to come around anymore,'" Jahnke recalled.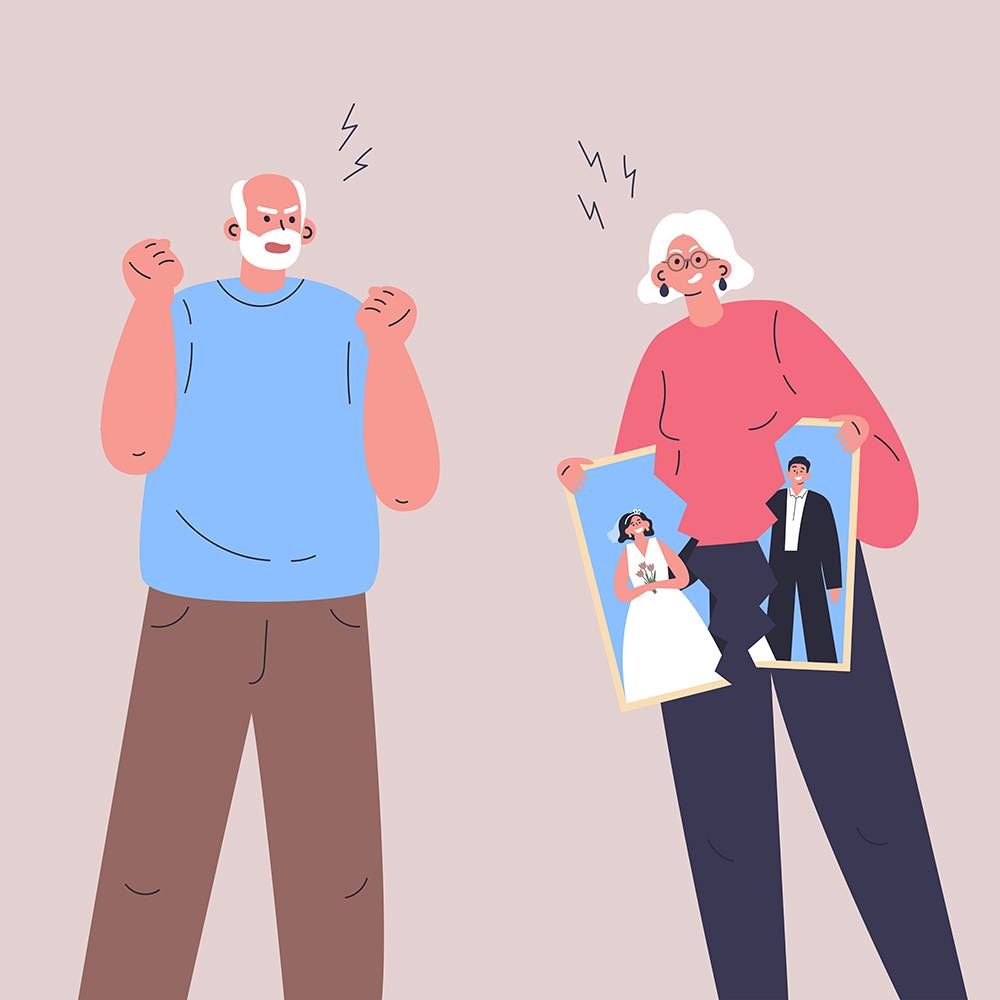 Her dad agreed. Jahnke and her husband, Tim, have found it helpful to reassert boundaries as they continue to adjust to their new normal, now four years after the divorce.
Tim's parents went through a divorce around the same time as Karissa's, right before they started dating.
Now that they're married, they have to split time between four different households for the holidays. If a parent protests that they don't feel like they're getting enough time with the couple, Tim has a simple refrain: We're doing the best we can.
Hughes and Fredenburg say personal boundaries are important as you navigate life during and after a parent's divorce. 
You might feel pressure to side with one parent. There may be jealousy from one parent if you're spending time with the other. But none of that is healthy if you want to continue to have a good relationship with your folks.
Seek professional help, if needed
Having a conversation about boundaries is important from the get-go. It'll likely feel a little uncomfortable to give boundaries to the folks who used to be the rule-makers.
You can start by saying, "I love you, and I want to have a relationship with you, but (blank) is making me uncomfortable."
If your parent gets defensive — which can be a natural response — it may be a good idea to seek professional help.
"If it doesn't work out well at the beginning, go see a clergy person or bring in preferably an experienced family therapist who is trained and experienced with people going through divorce so they can facilitate that conversation," Fredenburg said. 
"It's much easier for parents to hear that from a skilled outsider than it is from their own child, telling them how they're supposed to be in the world. We can be off to the races when our buttons are pushed."
Moving on from your parents' divorce
The psychological concept of attachment theory posits that humans form strong, emotional ties to other humans from a young age as a survival method. These relationships are a secure place of comfort in times of distress.
Naturally, children form these close bonds with their parents or other guardians, and stay with them for most of their life. As adults, we also build attachment bonds in our romantic relationships. 
A divorce, then, is an incredibly painful event — severing the attachment bond in a relationship, and often impacting the bonds between parents and children.
Hughes and Fredenburg say divorce is much like a death in that all folks involved will go through stages of grief: denial, anger, bargaining, depression and acceptance. 
Just like the grief experienced after a death, grief after divorce is not linear. You might experience denial one day, then depression, then back to denial.
"Grief comes in waves like the ocean," Hughes said. Maybe one day there's no waves, and suddenly the seas are rough.
Understanding attachment theory — and the real grief that comes when a bond is disrupted — is a crucial step in moving on.
It can be tempting to want to shut down and not engage with all the emotions that come with your parents' divorce. It might make you question hard things about your own life and relationships.
Hughes and Fredenburg included personal stories from adult children of divorce in their book. Several didn't want to admit what they were feeling, at first, whether because of the stigma around showing emotions, or their own personal hesitations.
But ultimately, working through your emotions is the healthy way to deal with them, Hughes and Fredenburg said, because attachment bonds are literally part of our survival, no matter what part of life we're in.
"If we wall off, we miss that opportunity to strengthen that attachment bond," Hughes said. 
Talking through what you're feeling with your parents — separately from the grief they're feeling — may help you feel validated.
If we wall off, we lose a chance to find that new normal with them.
Karissa, now 26, is still trying to figure out what that new normal looks like for her family, beyond making all the holiday gatherings work. But things are looking up.
"When we have kids, if they start calling my mom's (second) husband Jim 'grandpa,' that's not going to make me upset," she said.
"That's going to make me happy, you know?"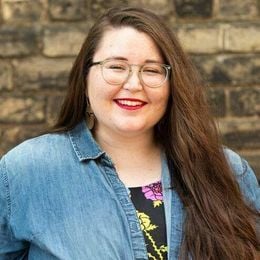 Gretchen Brown
is an editor for Rewire. She's into public media, music and really good coffee. Email her at
[email protected]
, or follow her on Twitter @gretch_brown.