Why Now Isn't the Time to Lose Faith in Investing
The stock market might look unstable, but experts say smart decisions can help you come out ahead.
by
Taylor Hartman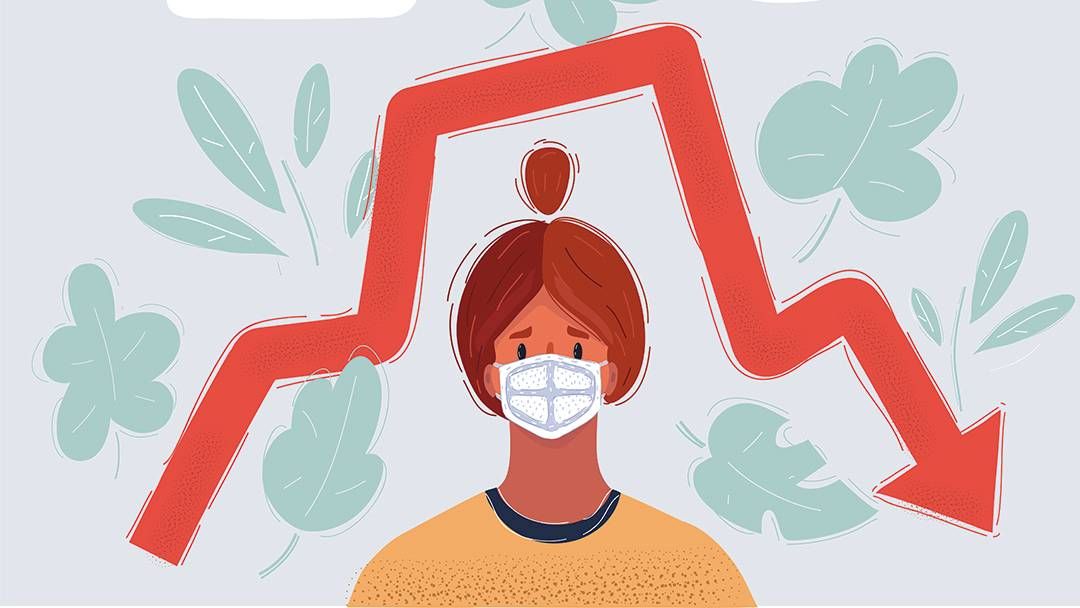 To quote billionaire stock market guru Warren Buffett, "Risk comes from not knowing what you're doing." But even Buffett can't deny the wrench COVID-19 has thrown in the spokes of the global economy.
With stocks plummeting in March, then gaining and losing ground rapidly, the markets have been a rollercoaster, costing investors lots of money.
Should people still have faith in investing in the stock market? And if so, what should new or veteran investors be aware of during these uncertain times? Rewire asked financial advisors if now is a good time to buy, and what strategies may be more COVID-proof than others. 
To buy, or not to buy? It all depends on your time frame
Investors use their money in the stock market in many ways. Day traders work short-term price fluctuations to turn a profit. Some investors buy and sell a stock for quick gains, while others stay in long-term for future expenses like their kid's college fund or retirement.
In these uncertain times, experts are warning against playing the stock market for quick money. Instead they're encouraging investors, especially those entering the market for the first time, to think long past the pandemic and take advantage of low prices. 
Sam Watkins is Chief Investment Officer for TrueNorth Wealth. He says right now is a good time to look at investing because of current prices. 
"Right now is a great time to buy low," Watkins said. "While we don't know where markets are headed in the future, we do know that you can invest at significantly lower prices than you could a few months ago."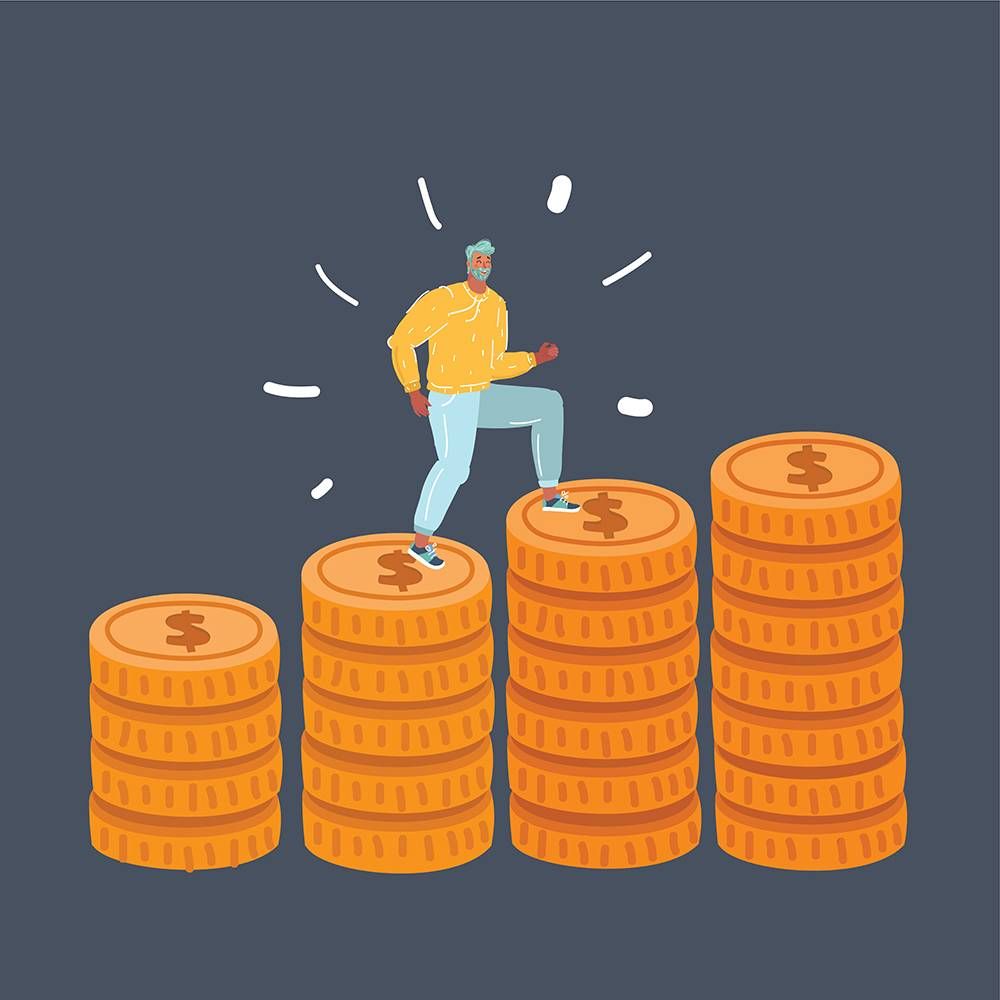 Current prices allow new investors to buy in ways they may not have been able to when shares were much more expensive a few months ago.
Jordan Hadfield is a private wealth consultant for Smedley Financial Services. He agreed that current lows could be beneficial for those who are thinking long into the future.
"Managing risk is a big part of investing," Hadfield said.
"If investing to fund a short-term goal, such as the purchase of a home in the next 12 to 24 months, I would not recommend taking the risk inherent in stocks. I would be looking for other, less risky investments." 
If an investor is wanting to make money in the short-term, Hadfield said there's no guarantee that another crash isn't looming. With many states starting to open again, there's a legitimate fear that a second — and more deadly — wave of COVID-19 could sweep through the U.S.
Hadfield said a good alternative to stocks is the bond market. While they may not give you as high of a profit as stocks, they typically have a guaranteed yield, which makes them safer.
Find safe bets and stick with them 
With so many companies reporting a loss of profits and with supply chains suffering from the COVID-19 pandemic, finding the right stock to choose can be tough — and risky. 
Want a safer bet than most? Hadfield said an index fund, like the S&P 500, is a more trustworthy place to start.
The S&P 500 is an index that tracks the 500 largest companies that trade on the U.S. stock market. Despite the pandemic, economists predict the S&P 500 will continue to grow in the long-term, thus making it a more trustworthy index to put your money behind. 
Hadfield warned that though indexes are a good place to begin, a strong stock portfolio should consist of a wide variety of holdings, including smaller companies. 
"I am a big believer in diversification," Hadfield said.
Having a diverse portfolio can help minimize risks and volatility, especially in this uncertain climate. Instead of putting all your money in one index or the "hot stock" of the day, Hadfield urges new investors to spread their money out. 
"I believe the former will perform considerably better over the long-term," he said.
Look at the big picture
Investing money can be anxiety-inducing on a good day, even without a pandemic making crashes more likely. 
---
"Don't let emotion, financial headlines or advice of friends and family persuade you to make 'in-the-moment' investment decisions when markets are volatile."
Gibson Green is no stranger to anxiety from stocks. He started investing in cannabis companies a couple of years ago while in college.
Though the emerging industry has promise, cannabis stocks remain volatile, gaining and losing huge amounts in a matter of weeks. Green said he's learned to keep his emotions in check, which has helped during the pandemic. 
"Sometimes you have to be willing to sit tight for a while to see those positive changes materialize which can be pretty tough at times," Green says. "I just try to see the big picture and look towards the future."
Investors too often mix emotions with their stock holdings, which can lead to poor decision-making in uncertain times. Hadfield said the best course of action for investors is to make an organized plan with a timeline, goals and risk tolerance in place, then stick with it.
"Don't let emotion, financial headlines or advice of friends and family persuade you to make 'in-the-moment' investment decisions when markets are volatile," he said.
Keeping a strategy and staying informed is the best way to avoid losing money when panic strikes the markets. 
"Changing strategies during short-term times of stress is usually a recipe for disaster," Watkins said. "If you aren't prepared to ride out the worst-case scenario, you are taking on too much risk."
In a time where uncertainty reigns supreme, it can be hard not to get a little bit worried about the future. But at the end of the day, when it comes to investing your money, stocks are still a safe bet if you give the economy time to recover.
With a proper plan in place, dreams of big gains in the markets can still come true for investors young and old. Even though the news is often doom and gloom, experts still have faith — and so should you.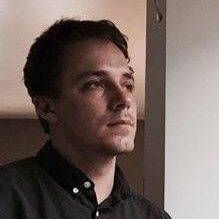 Taylor Hartman
is a writer from Salt Lake City. He works at KUED, Utah's PBS station. He loves the outdoors and discovering and writing new stories.