When Should You Worry About Your Partner's Suicidal Thoughts?
How to spot warning signs and start a conversation to support your significant other.
by
Nickolaus Hines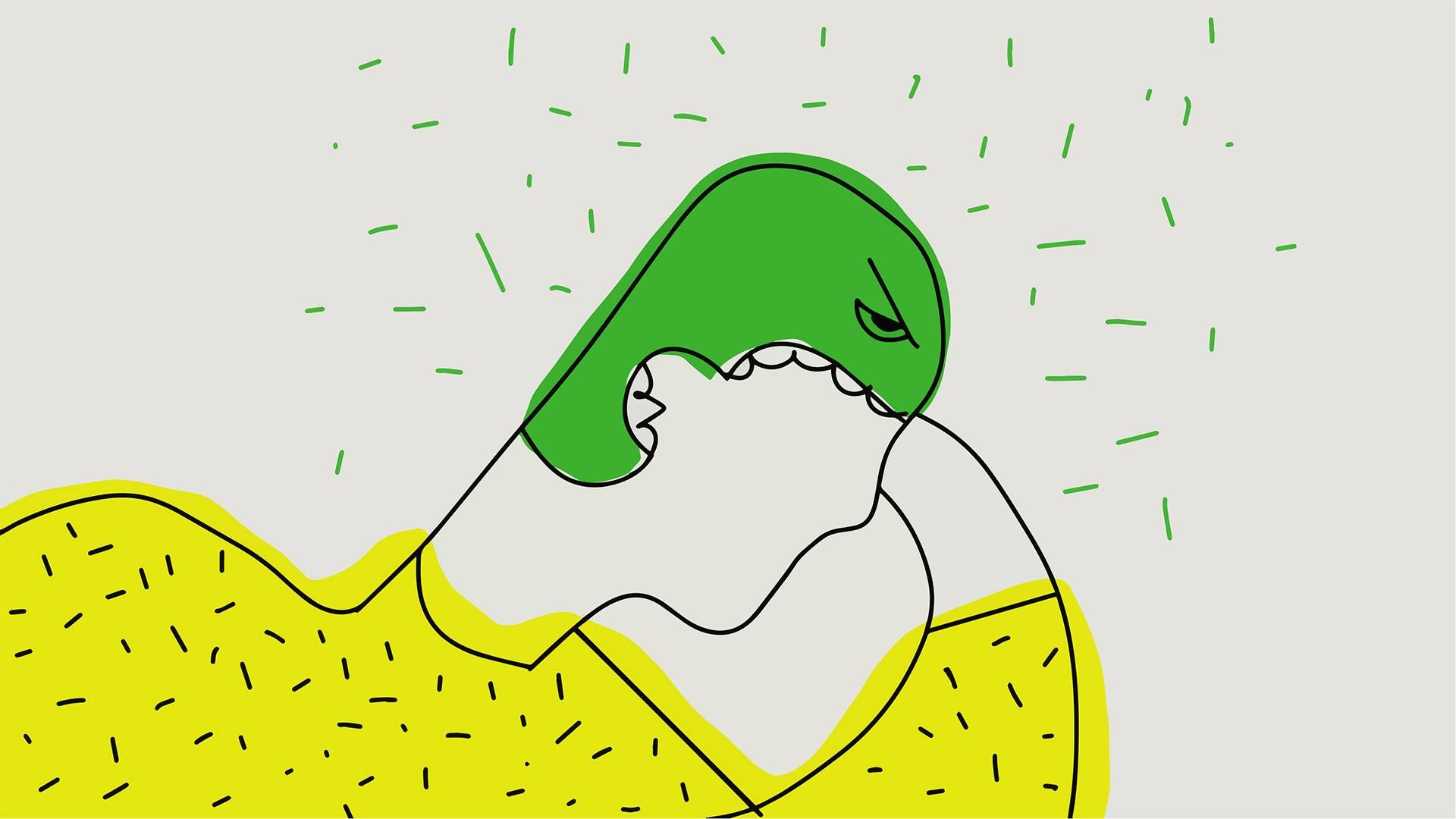 Editor's note: This article is part of a series to bring awareness to the issue of suicide. For more, visit our Suicide Prevention Awareness page. If you or someone you know needs support, contact the 24-hour National Suicide Prevention Lifeline at 1-800-273-8255.
People in a romantic relationship can typically tell when their partner is happy. 
The opposite is also true, though knowing when, and how, to talk about depression or suicidal thoughts can be difficult — even for the closest couple.
Suicide is the second leading cause of death for people between the ages of 10 and 34. Considering the time that a couple spends together, a partner is in a unique position to spot early warning signs and, in some cases, to provide help.
"Sometimes people are afraid to ask the question because they're afraid that will trigger someone to feel worse or feel suicidal," said Laura Richer, the founder of Anchor Light Therapy Collective.
"If you are noticing something in your partner, all the research shows that asking someone how they're feeling and being open to letting them express how they feel (is helpful), even if it's scary to you."
Warning signs partners should recognize
Romantic partners can recognize, and help address, a significant other's depression or suicidal thoughts in a different way than a friend or family member. 
Parents may have a history that inhibits conversation or even triggers negative thoughts, says Laura Louis, a licensed psychologist and the CEO of Atlanta Couple Therapy. Additionally, even close friends can be too subjective or not able to fully engage in a conversation around suicide.
A partner, on the other hand, likely has a deeper understanding of their significant other's day-to-day life. This gives a partner more opportunity to spot warning signs, notice behavioral changes, and provide early support.
Increased substance abuse, a lack of interest in things that your partner used to find engaging, social withdrawal and general lethargy are all things to watch out for.
Other signs, like feeling worthless, an appetite change or giving away possessions can also be signs that something is wrong. 
If you recognize any of these signs, even if things feel on the milder side, it's a good time to talk to your partner about suicidal ideation.
How to start a conversation about suicidal thoughts
One of the most important things a partner can do is start a conversation. 
"I think the main thing is expressing concern," Louis said. 
Examples of how to start a conversation, Louis adds, include statements like, "I'm concerned about you, I want to make sure that you're OK, I've been noticing some things and I'm wondering if I can be a resource for you."
It's best to have these conversations early. Talking with a partner before there's an obvious problem can help normalize discussions about suicide and mental health, Louis said. Knowing the signs and intervening early is one of the primary ways to prevent suicide, according to the Cleveland Clinic.
Discussions about why a partner is having suicidal thoughts should focus on the issue rather than try to convince someone of a silver lining. Additionally, telling someone that everything is going to be OK could come off as dismissive and make your partner shut down in further conversations.
"Sometimes partners can take depression or suicide in their significant other personally, and they might even be defensive about it: 'Well, things aren't that bad, we're doing OK, we've got a lot to be grateful for,'" Richer said. 
"Even though the intention is probably to be helpful and point out the bright side of things, that can actually be really invalidating and kind of shaming for people who are depressed or feeling suicidal."
Starting a conversation is as much about listening as it is about speaking.
"It's so important to be empathic without jumping to assumptions," said Nicole Arzt, a licensed marriage and family therapist. 
"An empathic statement sounds like, 'That sounds scary, but I'm here for you no matter what.' If you jump to assumptions about how the other person feels or thinks, you risk them feeling misunderstood or invalidated." 
Actions a partner can take to help
Once someone acknowledges and better understands where their partner is coming from, it's easier to know what further help is needed.
Raghu Appasani, psychiatrist and founder of The MINDS Foundation, said there's a mental health stigma that suggests something is wrong with people who seek help. Conversations with a partner can be instrumental in making help more approachable.
"Think about therapy as complementary or adjunctive instead of saying, 'There's something going on,' or, 'You need help,'" Appasani said.
Both Richer and Louis suggest taking the reins and helping find the right treatment for your significant other if it's needed. Seeking professional help takes energy — from seeking the right therapist, to scheduling, to making it to the initial appointment — that people who are depressed don't always have.
Doing activities together like exercising or socializing, as well as helping a partner re-engage in self-care, are other ways to help. 
"All of those things are positive, healthy coping skills that (a partner) could do in a way that doesn't feel intrusive," Louis said.