What Does Activism Look Like in Rural America?
Organizers focus on reaching small groups to foster lasting change.
by
Jamie Lynne Burgess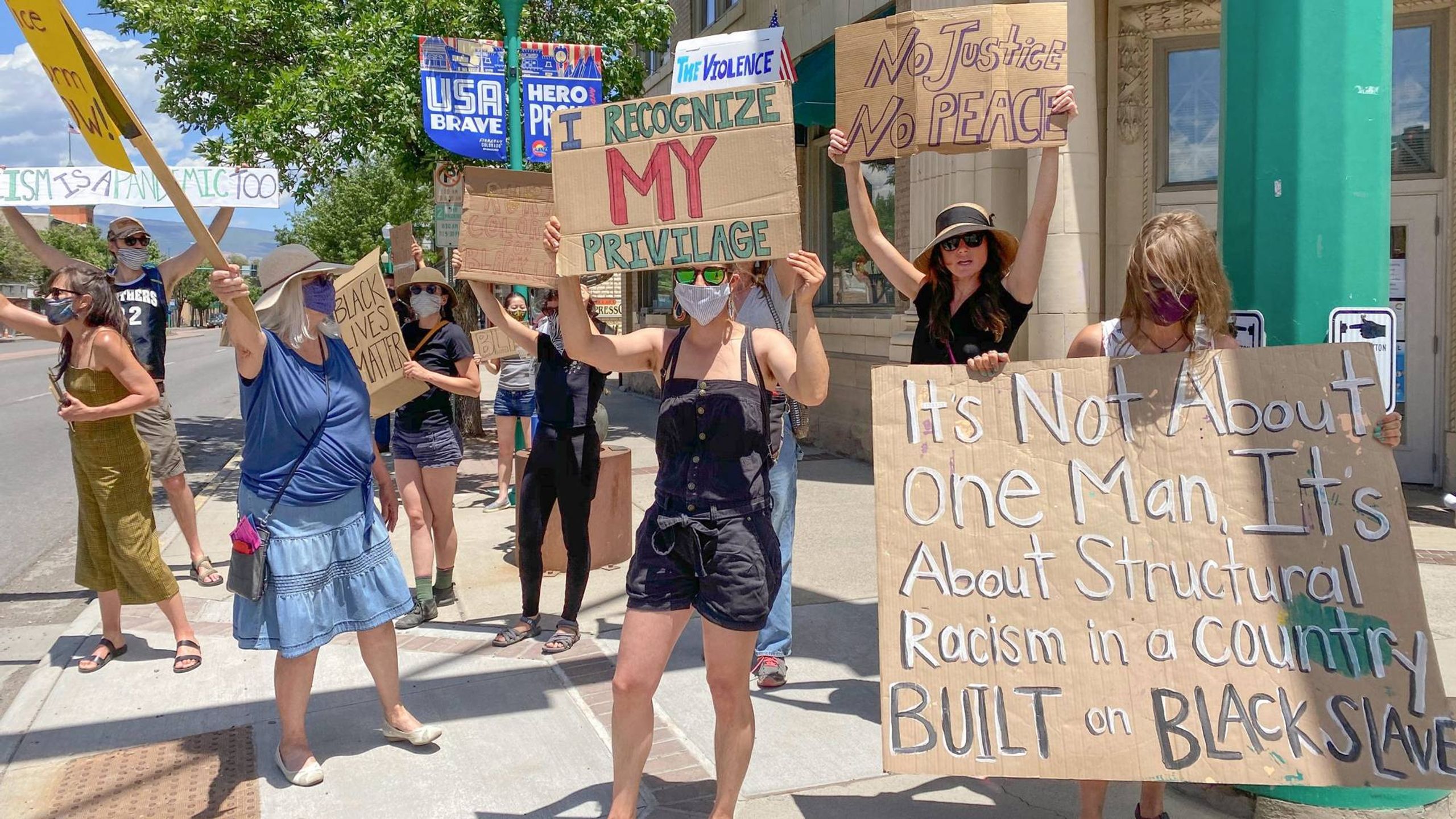 In the past month, the rallying cries of Americans protesting systemic racism and police violence have echoed across the country, from our largest cities to mountain hamlets and open plains.
Rural America may not seem a likely place for Black Lives Matter to take hold, but many citizens — even in remote locations — are finding ways to stand up for their beliefs about racial equality.
Activism looks different in these places. Rather than large-scale demonstrations, rural Americans are focusing on education and outreach in small groups as a way to foster lasting change.
Defining rural beyond the land
Historically, the US Census Bureau has defined "rural" as everything that's not urban, according to Garrett Dash Nelson, curator of maps and director of geographic scholarship at the Boston Public Library.
"We already think of cities as these inherently dynamic, diverse phenomena that need many different perspectives to understand them," he said.
"And rural places tend to be treated in the opposite way — a remnant, leftover category. The dynamism of rural places gets flattened into a single dimension."
Max Fraser, professor of history at the University of Miami, said that flattening rural America into one solid identity makes it difficult for change. This portrait is "at best grossly misrepresentative," he said.
"It makes it impossible to build the kinds of political alliances across lines of race, class and living pattern which might make for a more progressive, egalitarian, anti-racist society."
Up close, rural America is nothing like this one-dimensional portrayal. People, and women in particular, have been addressing issues like inequality and racism in these places for many years.
Creating change through connection
When Tanya Blacklight first opened Blacklight Studios in a town of 1,500 people on the Western Slope of Colorado, she was unsure how her work would be received by the community. An artist of color, Blacklight hosts drum, dance and healing circles at her community center.
"It's challenging, because I really felt supported in a bigger valley because there's more diversity. I find there's a lot of people who view things competitively here, and color might have a factor in that," she said.
However, Blacklight has found that a small town is a place where her activism and interpersonal connections can have a visible, positive impact. Her studio is a community center for creating art and multicultural awareness, and people come from cities as far as two hundred miles away to participate in her healing circles.
"Through the work of creating the community circle, we've started a neighborhood watch, a phone tree, and people are actively talking to each other about community issues," she said.
These tools rely on the interdependent network of a rural area, where people can hold each other accountable.
Challenging stereotypes about rural America
Blacklight has also seen the ways people overcome differences through her circles.
"I keep going because the people show up," she said. "People love when they are able to come here and be themselves, no matter their color or race or socioeconomic place. We have ranchers and street kids and LGBTQ people, and I love them all."
In her work, Blacklight has searched for the commonalities between people that help to counteract harmful stereotypes. One such mistaken belief, Fraser notes, is that rural America is often thought of as a place of inequality.
"The irony is that rural America is often much more equal than urban America, so when urbanites hold up rural America as 'the problem,' that's not really true," he said.
"There are large and important places of overlap between rural and urban places that should be fertile ground not for drawing lines of division or scapegoating but for exchanging ideas and finding commonality."
Covering a lot of ground
The Young Bloods Collective is a group of artists based in Routt County, Colorado, where the population of roughly 25,000 people is spread over more than 2,300 square miles.
The group hosts a series of live events called Speak, in which women share personal stories through poetry, essay and song. Rather than hosting the event in the county's largest city, they travel to small towns throughout the region as a way to uphold their ideas about inclusivity.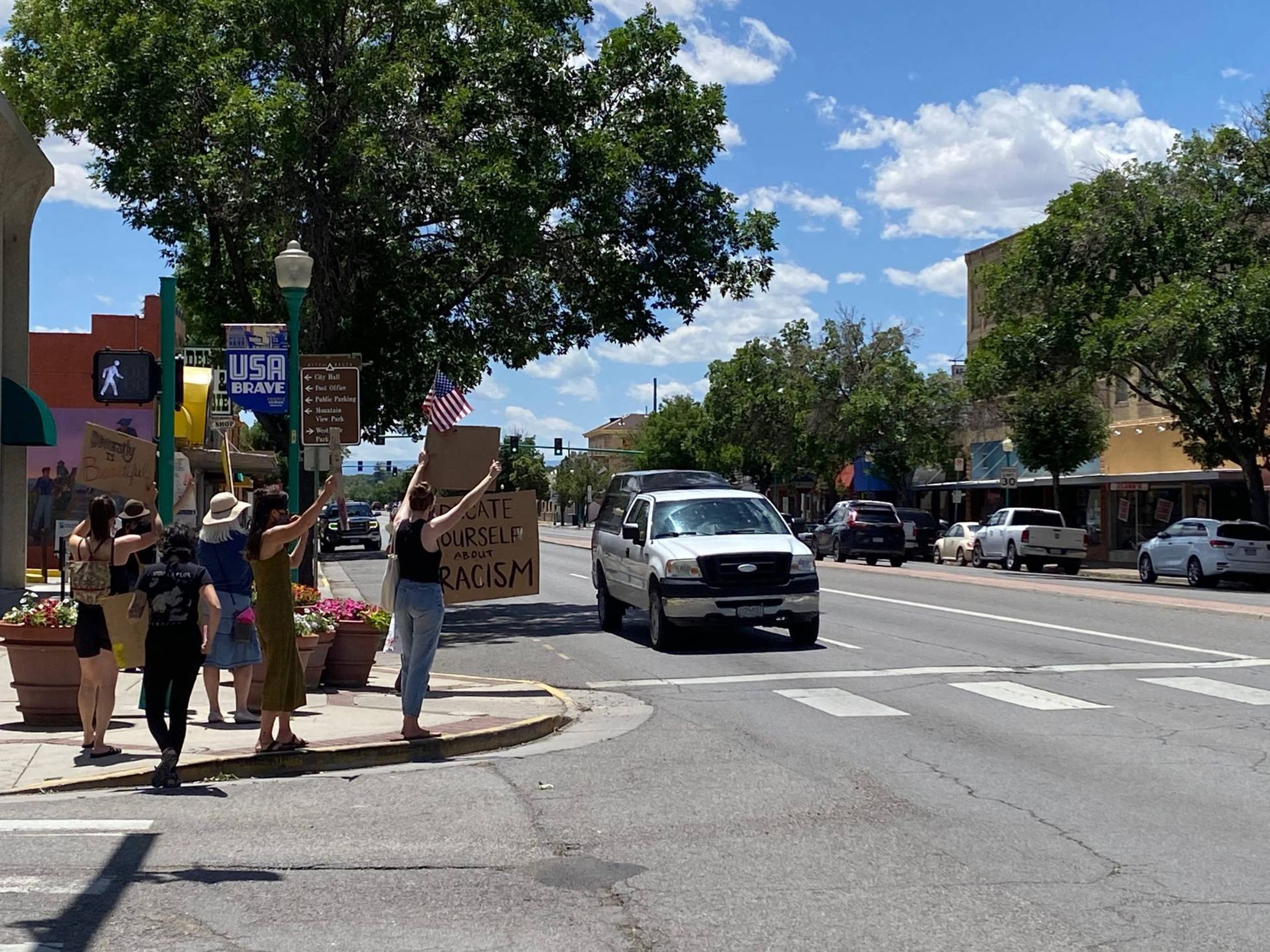 "We get so many encouraging responses in these smaller venues," said Sista Luna, co-founder and board president of the Young Bloods Collective. "It's always better to take that extra step and make people feel included."
Although the event was designed to speak to larger trends in the media, Luna said it also reflects the town and the county as a microcosm where these events play out. Seeing the faces of your neighbors and other people you know from a small town makes a difference.
"Rural communities are very good at supporting each other, and interpersonal relationships carry a lot of weight and value because we're what we have" Luna said.
Responding to Black Lives Matter with creativity
In response to recent protests, the Young Bloods Collective started a grant program called Tiny Reparations to allocate funds to Black and Indigenous artists and other artists of color in northwest Colorado. Their first fundraiser for Tiny Reparations was a double dutch meetup, hosted online on account of the pandemic.
"It's part of our core values that creativity comes through in various ways," said Luna, highlighting the significance of coming together as a group.
"One person can only make so much of a difference," she said. "Particularly with Black Lives Matter, we're talking about fundamentally shifting some of the systems our society functions on, and you have to have creative people to imagine the new system."
Creativity plays a role in Blacklight's community as well. In her small town, protestors have created and distributed a zine with resources for people in the area.
"We've had a couple of really informative demonstrations," Blacklight said. "It was very willing and open."
According to Blacklight, the police also participated in the demonstrations. She highlighted the differences between rural and urban communities when it comes to police funding.
"The police system here is so underfunded, there's not a lot of police interference even when we need them," she said.
Rural activism during COVID-19
The pandemic could play a role in a changing idea of rural America, as people start escaping cities for more space. Whatever the impact, Nelson emphasized that we shouldn't think of rural America as static and incapable of change.
"Both things are true: There's far more social and political diversity in these places, and there are also real reasons why they have become more conservative in their electoral politics," he said. "But that's not in the soil itself."
For people like Luna and Blacklight, the work continues whether it has to be moved online or into small groups. In fact, Blacklight believes that the work happens, profoundly, in rural places where people gather a few at a time.
"I think it's the heart of what grassroots efforts look like," she said. "Small groups of people, often women, holding circles and talking without power structures."
In a small town, people have the advantage of addressing community concerns among the neighbors who live there. In the struggle for racial equity, the creative people of rural America are showing that the fight begins wherever you are.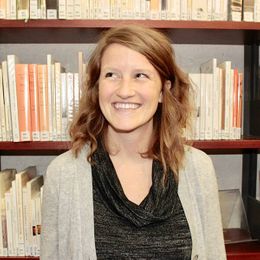 Jamie Lynne Burgess
is a writer who is fascinated by how places shape culture. Get in touch on Twitter @jamburgess or Instagram @jamielynneburgess.