Why Weddings Cost So Much, and How to Spend Less
by
Hope Timmermann
We're in the midst of Wedding Season 2017. Between champagne toasts and wedding cake slices, consider this: The average wedding in the United States in 2016 cost a whopping $35,239. Yeah. Don't choke on your bubbly.
In an annual poll of 13,000 couples, popular wedding planning website The Knot found the average wedding in 2016 cost more than getting hitched ever has before.
The Knot surveyed couples to "uncover financial spending habits and trends of real weddings in America." Couples were asked about the costs of photographers, planners, wedding dresses, tuxedos, decor, cake, entertainment and more. Since The Knot first conducted the poll in 2007, the cost of a couple's big day has increased by over $7,000 from $27,882.
Why is it so expensive to have a wedding? Photographers, venue owners, brides and grooms have an idea why this milestone event is costing them thousands.
Personal touches outdo tradition
Every detail of a wedding day can be personalized to reflect a couple's style or theme: monogrammed cookies, signature drinks, favors from local businesses, guestbooks with engagement photos, handcrafted centerpieces and, of course, the location. The venue sets the scene and is the biggest line item in most couple's budgets, based on The Knot's poll. Whether a couple gets married in a barn or a castle, few options are cheap.

Chicago couple Kayla Meyers and Mike Henderson said the biggest priority for their June 2018 date is "creating a day that reflected them as a couple."
For their venue, Meyers and Henderson chose the Blue Bell Farm in Fayette, Missouri, outside of Columbia, Missouri, where they met. The place itself is beautiful, even without any extra adornment. It's outdoors and open and airy, exactly what Meyers wanted.
Meyers said she made a checklist of top priorities for wedding spending but didn't make a budget.
"Everything we looked at cost more than we imagined," Meyers said. "So far, we're OK with what we've spent."
The Knot's poll found most couples go over budget, which is easy to do when venues and vendors cost more than originally planned.
Nearly every aspect of Meyers and Henderson's day at the Blue Bell Farm can be personalized. The venue charges roughly $6,500 for a Saturday wedding. The cost is steep but includes several conveniences: farm-to-table catering, seating, drinks and decor.
"We like to go above and beyond to offer a personalized experience," said Jamie Bryant, who owns and operates the farm with her husband. Bryant offers add-ons and personal touches for additional fees, like mimosas the morning of or hay rides after the reception. She even customizes each couple's reception menu based on their tastes and what's in season.
"We don't offer A, B and C options for food, like most venues," Bryant said.
This increases the value of the day, she says, and is something to be considered when assessing overall venue cost. When couples book a venue that doesn't include seating, decor or food in the rental fee, they can spend thousands more in catering, chairs and decor. Couples pay extra to have these personal touches and conveniences factored into the venue cost, or they pay extra after booking the venue. The cost of making the day unique adds up fast.
Farewell, prints; hello, instant sharing
The photographer is often the second-biggest line item in a couple's budget. Rhiannon Trask, owner of Pop Wedding Photography in Columbia grew up in the wedding industry. The daughter of a wedding photographer, she said it's hard to pinpoint why photography prices have risen over the past several years, as The Knot's data show. She believes the transition from film to digital is part of it.
"Today, a photographer works for eight hours at wedding," Trask said. "Then she organizes the hundreds of digital files and edits them, or pays someone to edit them."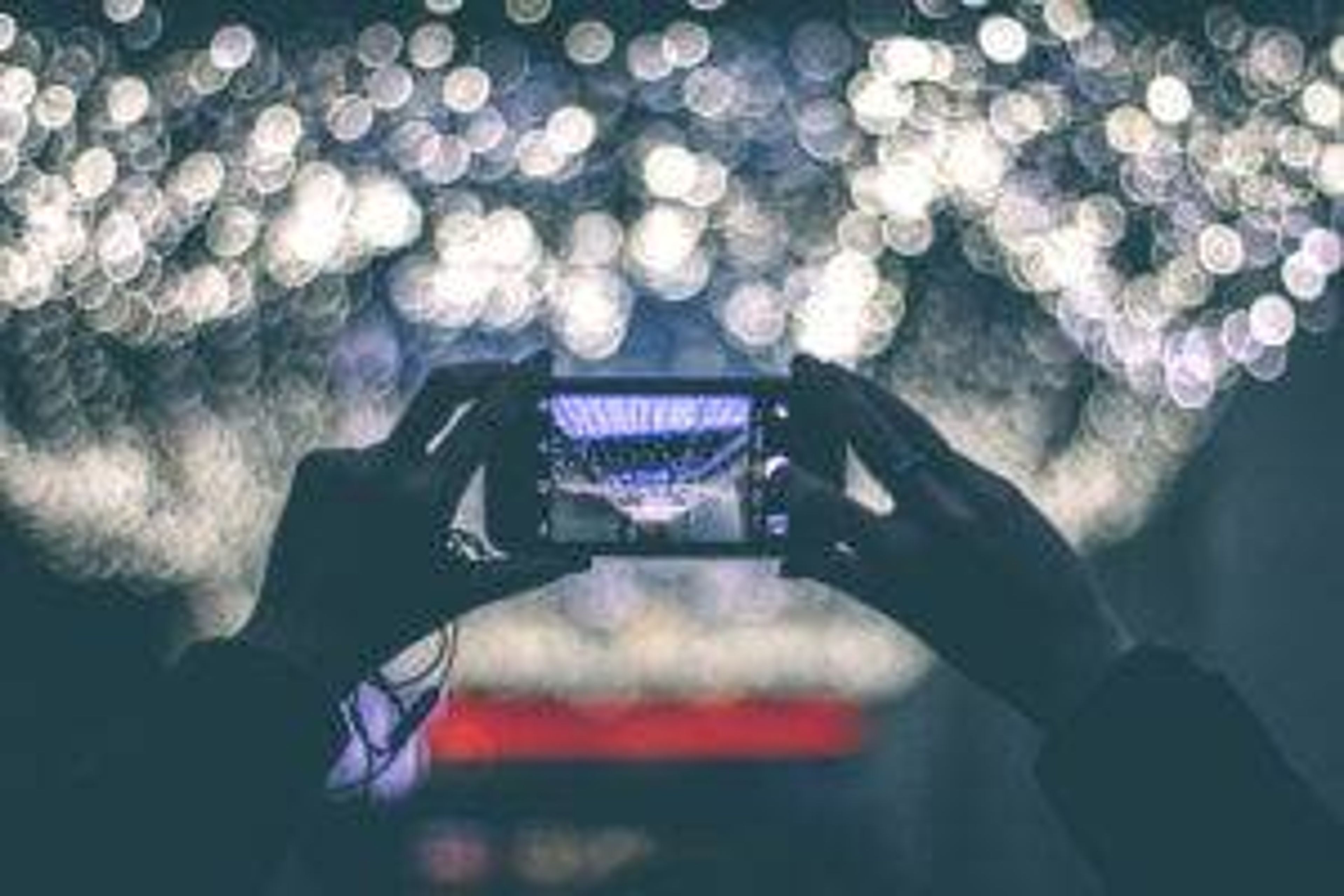 Previously, couples simply paid a sitting fee and paid per print. (Remember those?) 
A wedding photographer today spends more time producing a final product for their client. The final product is usually a digital album with hundreds of shots or same-day-edit videography.
For fast delivery of digital files and an experienced photographer, today's couples spend more. The Knot estimated the average photographer cost $2,783. Most of Trask's clients book her $3,000 package with two working photographers and digital files to share as they please. Trask said couples come to her willing to "make it work," despite the high cost, for memories that last and the ability to share the digital files fast.
Bride-to-be Meyers recalled how her mother's wedding album is a book of just a few dozen posed shots, mostly of family. There aren't any photos of the actual wedding events.
"It's about capturing the whole day, the two of you, and the people around you," Meyers said. "Plus, you want to share it with the world."
Sharing wedding memories on social media, wedding blogs and through email or phone is huge today. However, it's not everyone's idea of happily ever after. Some brides say the "social sharing" aspect of weddings cost them money and sanity.
It's about us—and everyone else?
Thanks to Instagram and Pinterest wedding inspo galore, couples face social pressure—subconscious or extremely palpable—to make their day look perfect.
Meyers said she tries not to acknowledge the internet's idea of a perfect wedding but believes "a hidden pressure exists to make wedding days Pinterest-worthy."
For Amy and Greg Van Patten of Kansas City, Missouri, the idea of a Pinterest-worthy wedding day shared with 100+ guests felt inauthentic. Amy and Greg tried to plan a traditional wedding for September 2017, but the social pressure they received made them change course.
"From the minute I got engaged, people were asking me about our plans and if I had a date," Amy said. "I just wanted to enjoy this moment."

Amy and Greg felt pressured to throw friends and family a party because their relatives and friends did the same when they got married. Amy waited in line at 4 a.m. at a venue to reserve their wedding date more than a year in advance and even put down a deposit before deciding it just wasn't right.
"Nothing felt like it was about the love," Amy said. "It just felt like it was a big industry."
Greg and Amy traveled to Estes Park, Colorado, this month with several friends and their families for an intimate ceremony. They picked a spot in Rocky Mountain National Park, so the couple only paid about $100 for a permit for the day. Despite not booking a true "venue" or adding personal touches through decor, Amy said their wedding day "still felt very 'us,' " which was important.
"We love the outdoors," Amy said. "We made a vacation out of it. I think if we had done something traditional, with lots of people, I wouldn't have felt comfortable to even write my vows to Greg the way I did."
The Van Pattens didn't sacrifice their most-wanted items for the day, though. They booked a photographer to document the special day, but only used her for four hours—half the time most wedding photographers require for wedding days. They opted out of a large reception, which saved them numerous expenses.
The couple spent just over $3,700 on their wedding day alone by forgoing a venue, decor, entertainment and food for guests. The Van Pattens took the money they saved on their day and used it as a down payment for a home. They realized their day was nontraditional, but by keeping it small, they saved thousands and felt the day was true to their values.
"You're not going to make everyone happy on your wedding day," Greg said. "So you just have to make yourself happy."
Busting the betrothal budget
A wedding day like the Van Pattens' can help engaged couples save serious cash, but for many couples, a traditional ceremony and reception are a must. The brides and professionals had tips for saving in the planning process.
Ask photographers about hourly rates.

Trask said many photographers offer hourly rates on weekday weddings or off-season weddings.

Have a weekday wedding.

Blue Bell Farm owner Jamie Bryant said a weekday or Sunday wedding drastically cuts costs.

Refine your guest list.

"You only have so many hours to visit with people. They'll understand you're making your day work for you," Bryant said.

Think outside the box for wedding formalwear. If you want to go white-dress traditional, you don't need to spend thousands—any white dress will do. "

My dress was an ivory bridesmaid dress, and Greg's groomsmen wore suits they'll keep for years," Amy said.

Research venues in smaller towns or suburbs.

"It was still cheaper for us to get married in Missouri than Chicago," Meyers said, even though they have to travel to their wedding site.

Research wedding band deals.

Companies like

Blue Nile

can offer discounts if you sign up for their email marketing. Amy and Greg got $100 off their weddings bands. You can also find gorgeous and unique vintage and pre-owned wedding rings for cheap on sites like Ebay and Etsy.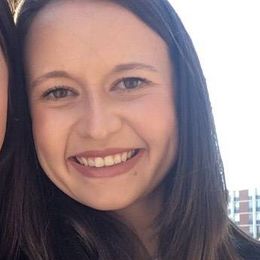 Hope Timmermann
is a writer, editor and music fanatic based in Columbia, Missouri. She's a proud alumna of the Missouri School of Journalism. By day, she's a copywriter making home loans sound sexy. She's dabbled in content marketing, newspaper writing, magazine reporting and book editing. Anything that involves correcting grammar with a red pen makes her happy. When she's not at her day job, she's walking her Great Pyrenees puppy or writing some more.