Guess How Much it Cost to be a Wedding Guest in 2017
by
Katie Moritz
Once you hit your mid-20s, you can expect every holiday to bring new engagement photos to your Facebook Timeline. Over Thanksgiving weekend, several of my friends got engaged or married, and I'm expecting the same at Christmastime. It makes sense; cozy, romantic holiday feels are in full force, and family and friends are already close by to celebrate.

Depending on how you do it, planning and throwing a wedding can be very expensive. Even if you aren't the one getting hitched, you might shell out hundreds of dollars just to be a wedding guest.
In 2017, the average wedding-goer spent more than $1,000 per wedding they attended, according to a study by LendEDU. Wedding guests added up their expenses for travel, clothing and gifts and came up with an average cost of $1,386.22 for each one. Dang.
Getting there
The biggest chunk of that was travel—if you don't live near the action, it can cost a pretty penny to get to the wedding itself. The average U.S. wedding-goer spent more than $500 in air travel or gas getting to each wedding and lodging once they got there.
To save on lodging, find out if the couple is getting a special rate on a block of hotel rooms. Book your hotel and flight early, or set up a price alert that will let you know when fares to your destination are at a low. Instead of getting a traditional hotel room, save by renting an Airbnb with friends. Better yet, stay with a friend or relative who lives in town. If you're the outdoorsy type, you could even consider camping at a nearby park and getting ready in a friend's hotel room.
Depending on how much "roughing it" you're willing to do, you could stay overnight for cheap or free at the wedding destination.
Dressed to the nines?
This one surprised me: People spent an average of more than $200 on clothes per wedding. This includes folks who weren't in a wedding party and weren't responsible for buying a fancy dress or suit or renting a tuxedo. Black-tie weddings—in which all attendees are expected to wear formal dresses and tuxedos—must be driving this number up.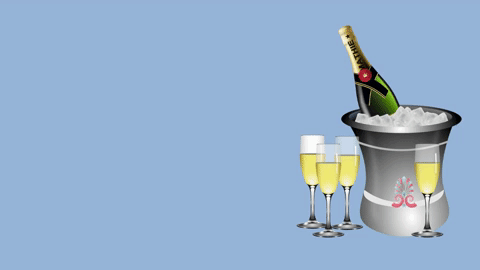 Obviously, the easiest way to save on this expense is to wear something you already own. But if you do need a new garment, shop your local thrift stores—I have found a number of fancy cocktail dresses for special occasions this way. Look on Craigslist, Ebay, Letgo, Facebook Marketplace or Depop for something pre-worn and affordable.
If you need a tux, you probably have fewer affordable options—rent rather than buy, or borrow from someone who owns one if you can. You can also ask the couple if they'd be okay with you wearing a black suit rather than a tux, which might be easier to track down for cheap.
The gift question
People also spent a lot of money on gifts for each wedding—more than $300. Most folks purchased something off the couple's registry. The second-most-popular gift option was cash or check. Only 3 percent did not give a gift.
Giving a gift is pretty standard operating procedure when attending a wedding, unless the couple says otherwise. Shopping the registry will insure the gift you give is something the couple needs, and cuts down on your own stress. But don't feel like you need to spend beyond your budget. Purchasing something small off the registry, or dropping a $20 bill into an envelope, is just as thoughtful as spending more. When it comes to wedding gifts, it really is the thought that counts.

Katie Moritz
 was Rewire's senior editor from 2016-2019. She is a Pisces who enjoys thrift stores and pho. Follow her on Twitter @katecmoritz.