How Wearable Technology Brings Us Closer to Our Pets
by
Maribel Lopez
Would you like to know what your dog is thinking? Have you often wished that you spoke the same language? Well, it won't be long before we'll all be able to "speak dog," thanks to wearable technology.
While a better understanding of what our pets are thinking will be really neat—and maybe slightly creepy—it also proposes significant benefits for dogs and humans alike.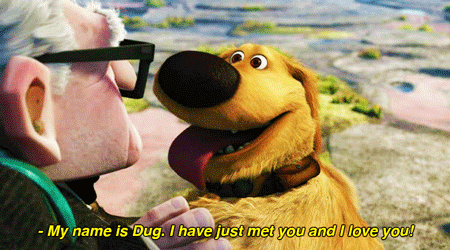 In a South by Southwest Interactive conference session last month entitled "Do You Speak Dog?," representatives from the pet industry—which is a $66 billion dollar industry, BTW—shared insights on the how technology may enhance our bonds with our pets.
"Any form of technology that helps us understand them better brings us closer to them," panelist Loni Edwards said. Edwards is founder and managing partner of The Dog Agency. She's also Chloe the Mini Frenchie's human. Chloe is a celebrity influencer pet, with over 150,000 Instagram followers.
Edwards believes "the more we know (about) them, the more we do think of them as being like humans and the more we feel that strong connection to them."
A Fitbit for dogs?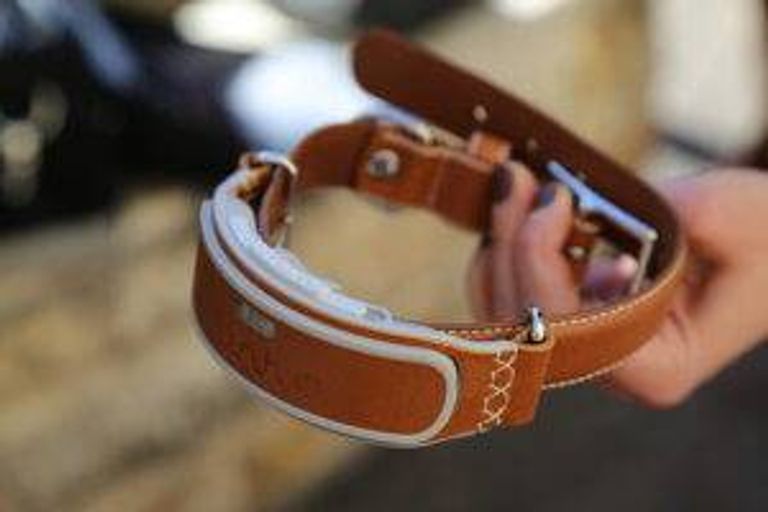 Just as advances in technology have improved human lives in a multitude of ways—we use wearable technology to improve our health by tracking our steps and our food intake—wearables for our pets can vastly improve their lives.
"We live in a nation with overweight dogs," certified animal behavior consultant and panelist Steve Dale said during the SXSW session. "Half of our dogs are overweight and just like you have those trackers that tell you how many steps you've walked… we need to do the same thing for our dogs."
Dale also believes pet tech advances will help dogs that experience behavioral issues.
"One of the big problems that I deal with is separation distress (and) separation anxiety in dogs," he said. "One or two cameras can only cover a room or two of the house—so it would be really nice to understand the activity level of that dog you're treating for separation anxiety or separation distress."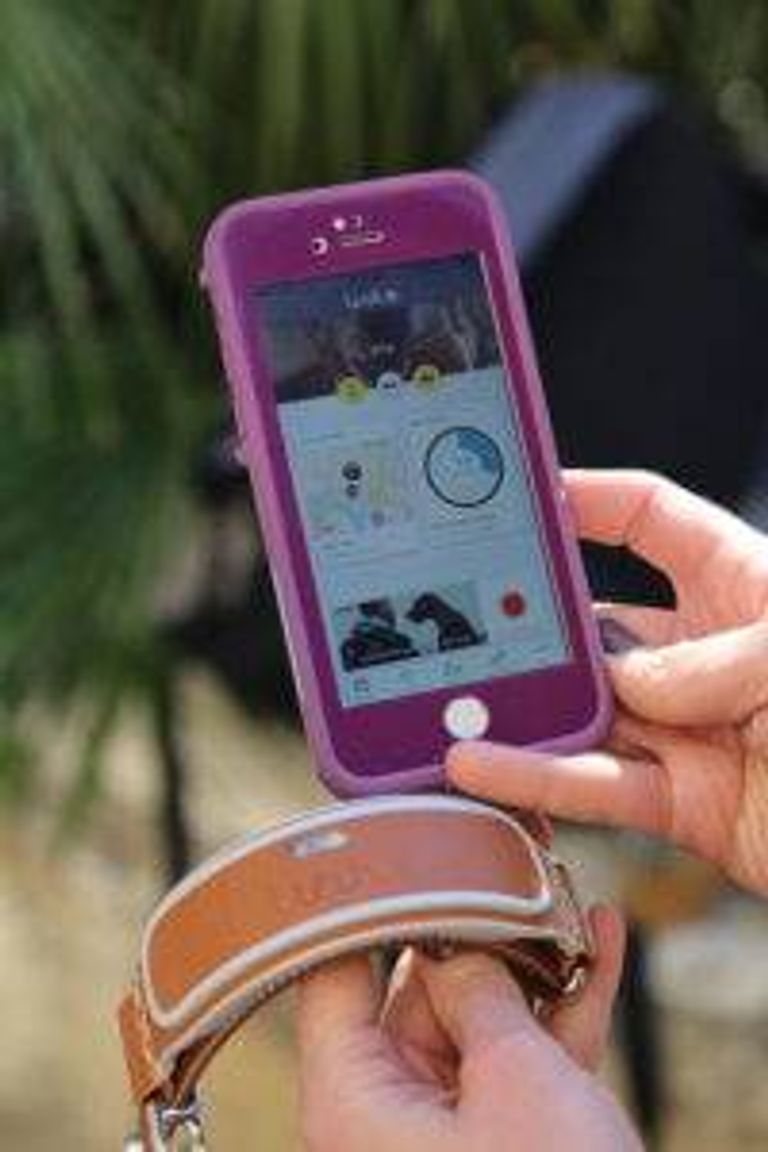 Link AKC—think Fitbit for your dog—can track your pet's movements, monitor body temperature, store vet records, serve as a dog training tool, offer customized recommendations of activity level for your dog's health and more. All of this information is stored in a smartphone app that links with the special collar-mounted device.
"Beyond wondering what she (my dog) is doing when I'm not with her, I can better manage her well-being," Link AKC product manager Ashley Bristol said in an interview with Rewire. "Our dogs are our babies and we want them to be healthy."
And for many younger adults, "dog babies" rings true, especially for those who are delaying traditional life events like starting a human family. Millennials are now the largest group of pet owners in the U.S., with 35 percent of them owning a pet.
"I wanted to have a family but there's a different relationship you have with your children than you do with you dogs," dog trainer and best-selling author Pilley Bianchi said during the SXSW session. "That doesn't mean your relationship with your dog is any less special. I think it's very important for people that don't have family that they can utilize pets for comfort for companionship, but we have to remember it's (about) the engagement. It's important for us to understand our dogs as we do our children. That's our responsibility."
And building technology for our pets doesn't only benefit our four-legged friends—there's plenty in it for us humans, too.
A talking dog could save your life
Georgia Institute of Technology researcher Melody Jackson, director of the university's BrainLab, has developed pet technology that could save a human life.
On top of her day job researching and teaching human-computer interaction, Jackson has been raising service dog puppies since the 1990s. When she was placed in a lab "with the father of wearable computing," Google Glass developer Thad Starner, the two realized Jackson's passions could be combined into something that could really help people.
"What if we could put electronics on a dog vest—what could that allow us to do?" Jackson said in a session on wearable computers at SXSW last month. "As an assistance dog trainer,... we realized that dogs, especially working dogs, have a lot of information they need to share with their human partners and very limited means to do that."
A talking dog vest that Jackson and Starner developed allows support dogs to communicate verbally with people who might be able to help if their human has a medical emergency. When the dog touches its nose to a button on its shoulder, the vest calls out for help and asks the potential helper to follow the dog back to his or her human.
Jackson herself has severe asthma. If she had an asthma attack and went into anaphylactic shock, a support dog wearing this vest would be able to alert someone nearby who could come help her, potentially saving her life, she said.
Service dog Laser helped Jackson and Starner demonstrate the vest at SXSW. Blink and you'll miss it, but Laser runs to Starner and touches the button on his left shoulder, triggering the vest to say, "My owner needs your attention; please follow me."
Bianchi, who authored "Chaser: Unlocking the Genius of the Dog Who Knows a Thousand Words" and whose father is world-renowned animal behaviorist John W. Pilley, brought up the evolutionary process of the coexistence of dogs and humans.
"Pets, for thousands of years, have been important to humans," Bianchi said. "From the work we've done with Chaser, we've learned animals have known processes. They have creative thought. They have emotions. They have feelings."
Bianchi said that when tech and science advance together, and "when we work in tandem with the interpersonal relationship that we have with dogs," it can be incredibly valuable. Some dogs have been trained to get MRIs; the tests have revealed that the canine brain works similarly to the human brain.
We can't all have our own MRI machines to help us understand our pets, but with technological advances like Link AKC and Jackson's emergency vest, we can strengthen our connections with them.
Web editor Katie Moritz contributed to this article.

Maribel Lopez
 is a lifelong public media fan and as director of Rewire, oversees the site's strategy and operations. When she isn't catching up on the latest digital publishing trends, she enjoys traveling, flamenco dancing and going on adventures with her doggos.