We Must Always Travel in Hope: 'Downton Abbey' Episode Recap
by
Jeff Kamin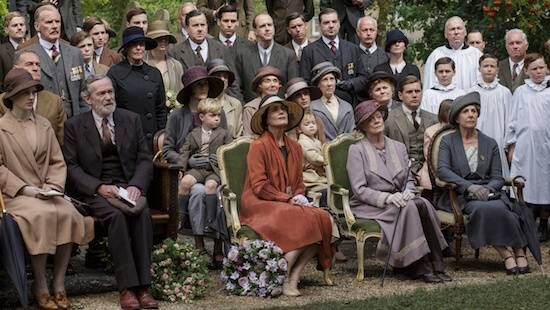 Downton Abbey Season 5 – Episode 8 Recap
"Don't call me Donk" – Lord Grantham says to Mary whilst playing on the floor with his granddaughter. That's a Vine video classic waiting to happen. Work with that Masterpiece!
A lot happened in these 60 minutes yet, I can't help feeling a little let down by the undelivered promises of this season. Can the Christmas episode bring good tidings of great joy?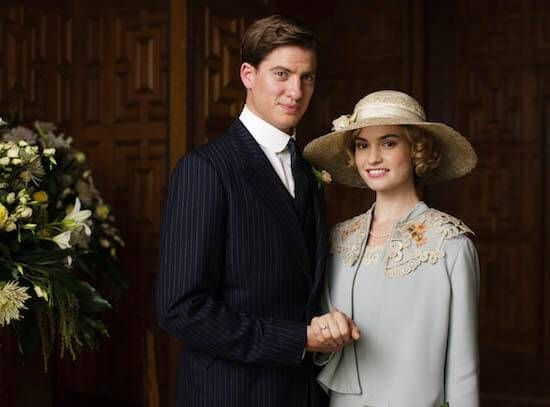 Rose gets married to Atticus. They seem perfect for each other: nice, pretty, and not too smart. But Rose proves a worth daughter-in-law to her disapproving new father-in-law. She shares a touching moment bonding over protecting him from having his affair get out to the public. Susan announces the divorce at the wedding! And Lady Sinderby saves the day and the wedding.
The war memorial is unveiled. Lord G is really sad about Isis but the episode wisely makes it about honoring Patmore's Archie, too. We know when he sees those gravestone drawings why he is really sad. But it's a fine moment for Grantham and the downstairs staff to see Mrs. Patmore so touched by the special memorial.
Prince Kiragun makes a last ditch effort for Violet. "I want to spend my final years with you as a friend or a lover." Cue the early 80s Prince music. She reminds him that he's still married and his wife will be here soon. It's all or nothing for Violet. Even if his vows mean less to him, she won't have the scandal.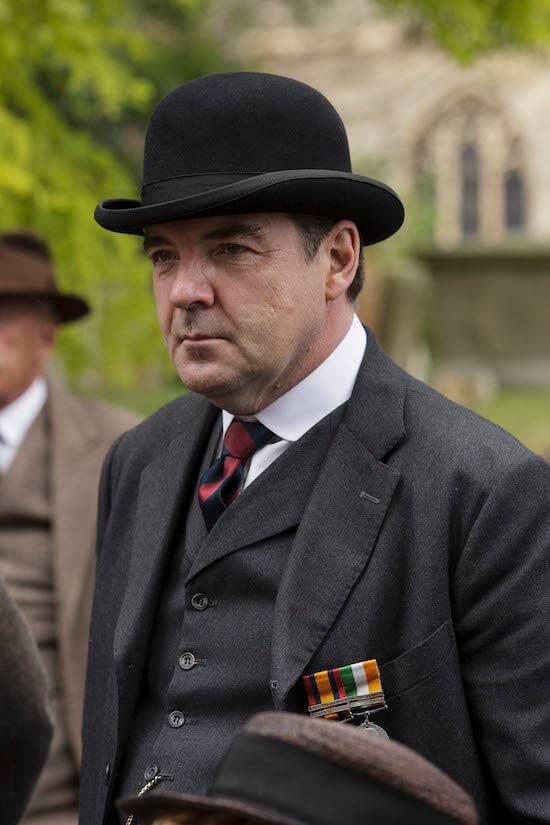 Mr. Green is found out to be a serial rapist. Mr. Bates is proven innocent. Mrs. Bates is accused after being in a police lineup and then arrested! This story line just doesn't have the emotional wallop it should. Been there, jailed that. We know Anna didn't do it. Or do we? Anyone still think Mrs. Hughes is an assassin?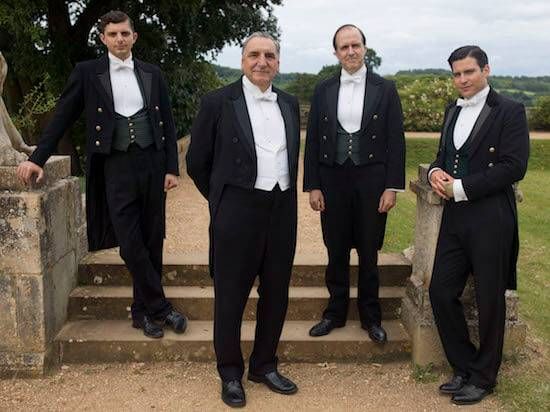 Everyone goes to the London Grantham house. New footman, Andy, could be a friend for Thomas, but first he needs to be saved from Denker. Denker gets wasted and does a jig upon returning home from a secret gambling speakeasy. Thomas saves Andy from getting fleeced at the club again. Loved this silly subplot as it was one of the few for the downstairs crew this season.
It's a rough first dinner at the house in London. Rose's Mom is a piece of work and a likably hilarious villain in the works, too.
Stag party! Atticus is caught in a scam with a tart young woman in a state of undress. Incriminating photos sent to Lady Rose. Turns out to be Susan, Rose's own mother.
In London, life seems full of possibilities but Daisy feels she has none, so she gives her notice to stay in London. After seeing her farmer-in-law, Daisy changes her mind at least till after her exams she says.
Shrimpie classic one-liners to his soon-to-be ex, Susan:  "Get down, you cat!" and "Pick on someone your own age."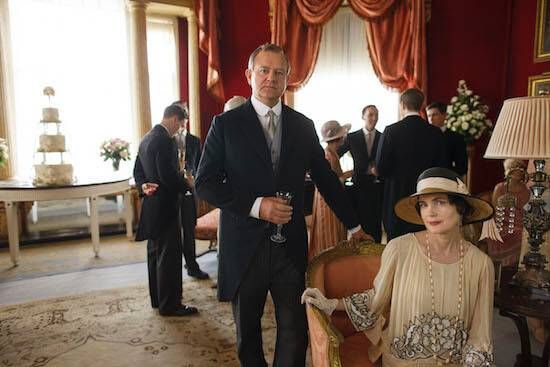 Lord Grantham sells the painting because he is reminded of a bad time for himself when he overlooked his wife. Great moment for Robert, who actually has another in this episode.  He becomes privy to his first house secret! He knows who Marigold really is. But I found it a bit odd he said he recognized Gregson in her and not his own daughter first. But anyway, he figured it out and Cora and he share another nice moment. Good to see their marriage on the comeback trail.
Who's possibly leaving soon and who's the saddest about it?
Tom for Boston: Saddest? Mary or Robert because of Sibby?  Or maybe Edith? Wrong, we, the viewers…right? But what about Edith and Tom, nice friendship, could it be more? Edith feels Tom is only family member who gets it. Remember all the Downton grand-kids are half orphaned now.
Daisy for London: Saddest about it? Easy one! Mrs. Patmore, no, wait, her farmer-in-law?
I am traveling in hope that the Christmas episode in a fine closing chapter in what certainly feels like the second to last season. Doesn't it feel like we are in a holding pattern before the big wrap-up? Any predictions for this all ends?
Thanks for reading. See you next week.
Must Talk TV,
Jeff Kamin/@jefe23
Stream the latest episodes of Downton Abbey anytime you want on tpt's video page! Click here to catch up.