Want a Better, Cheaper Wine? Go Green
by
Marguerite Darlington
No, not green wine. That would be weird.
Green as in eco-friendly and sustainable—organic wine.
I see you rolling your eyes. Stop that. This isn't some emotional call to environmental action—these are the results of a recent study from researchers at UCLA published in the Journal of Wine Economics, which found that consumers can pick up a better-tasting, less expensive wine if they buy one that is certified as eco-dynamic—made from organic grapes and by biodynamic farms.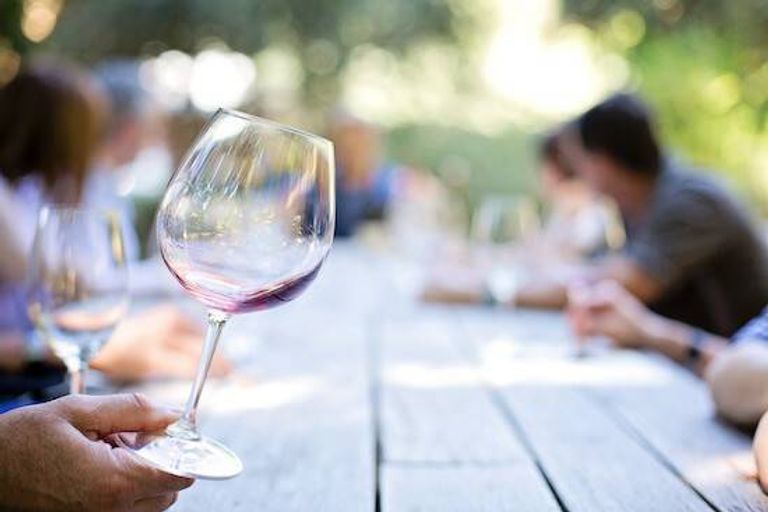 That's right. Better tasting and less expensive.
Why are organic wines better? Because of the care that goes into making them.
"Wine makers say it's better for the quality of the wine," said lead study author Magali Delmas, a UCLA environmental economist and professor in the UCLA Anderson School of Management. "It's a purer taste with more sense of the terroir, because when you replace pesticides with labor, you have hands-on care for the vines and you improve the composition of the soil and you get back all the life—the microbes, insects, bees and worms that you need in agriculture."
The study looked at reviews and scores for more than 74,000 California wines from the magazines Wine Advocate, Wine Enthusiast and Wine Spectator.
On a standardized 100-point scale, eco-certified wines scored an average of 4.1 points higher. By using a standardized scale, researchers controlled for differences between the scoring systems—for example, easy graders versus hard graders.
Where did reviewers note the biggest difference? Eco-certified red wines scored considerably better compared to regular, non-organic reds—earning 5.6 extra points compared to a 1.3-point difference for white wines.
So you can feel good about buying eco-friendly wines—and even better about drinking them.

Marguerite Darlington
 has worked in digital marketing and media since 1999, supporting brands like The New York Times, The University of Chicago Booth School of Business, The University of Wisconsin–Madison's Wisconsin School of Business, Jessica Simpson, ALDO Shoes and various independent entertainment properties. She joined Twin Cities Public Television as Rewire Director in June 2016.