So You Voted in the Midterms: 9 Ways to Stay Involved Now
by
Katie Moritz
We broke a record, folks: Millions more voters under the age of 30 cast ballots in the 2018 midterm elections than they have in the past 25 years, according to the Center for Information and Research on Civic Learning and Engagement.
The estimated turnout—meaning the percentage of people eligible to vote who did vote—was 31 percent for adults 18 to 29. That's a healthy spike from the 2014 midterms' young voter turnout of 21 percent.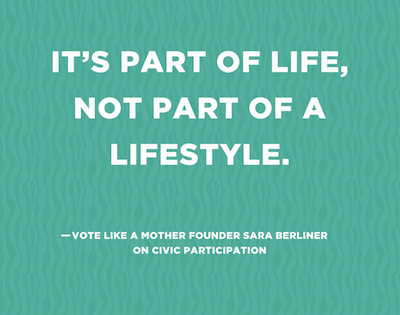 Not only were our votes more numerous, they also made an impact, shaping outcomes of elections across the country.
We deserve a pat on the back for showing up on Election Day. But, if we play our cards right, we can make sure we don't lose momentum now that it's over. It's easy to vote; it's more challenging to hold those we voted for accountable.
"Civic participation is a continuous requirement for citizens in a democracy: it's part of life, not part of a lifestyle," Vote Like a Mother founder Sara Berliner said.
Civically engaged folks shared their ideas for next steps in the aftermath of the midterm elections.
1. Participate in tangible projects
"The best way to maintain civic engagement is to find action-oriented projects that allow you to support community initiatives. Elections are inherently action-oriented with a precise set of tasks that need to be done. Finding action-oriented projects that are relevant to your interests after the election is key to maintaining your desire to contribute.
"Looking for great action-oriented projects? Seek out local civic innovation offices or civic technology nonprofits. Can't find a project or organization that already exists? Create your own. Increasingly, civic innovators are leveraging government initiatives like open data and hackathons to create their own projects and bring others into the fold." — Lucas Ames, founder of Smart Cville, a Charlottesville, Virginia-based nonprofit aiming to improve cities through technology
2. Get involved with your political party
"Get involved locally with the party of your choice. Visit either the (Democratic National Convention) or the (Republican National Convention) website to find local chapters for your party. Local chapters are a great place to help with upcoming local races, and volunteer in the local office. Another way is to get in touch with your elected official's local office and ask how you can help." — Mary Anna Mancuso, founder of PoliticalHype.com, a conservative blog about Florida and national politics from a millennial perspective
3. Join a civic-minded organization
"One thing people can do to keep up pressure on politicians is to join or support civil society groups. Whatever the most important issue is in your life, whether it be sound economic thinking, the environment or consumer issues, there is a plethora of effective (non-governmental organizations) that are bringing attention to these issues around the country. That means donating, sharing messages on social media, showing up at events and spreading the message of these groups where possible." — Yaël Ossowski, deputy director at Consumer Choice Center, an organization that lobbies against government regulation of consumer products
4. Examine the outcomes of the election
"One way to stay politically engaged is to look at the post-midterm lay of the land where you live and see what issues can be addressed as a result. ... We plan to stay politically engaged by giving our members opportunities to work directly on and impact important local issues that have national relevance, including gun legislation, reproductive freedom, criminal justice reform, immigrant rights, voting rights and redistricting, and family-friendly policies, such as paid family leave." — Margaret Foley, Portland, Oregon, activist and communications director for Nasty Women Get Shit Done, a feminist organization that advocates for marginalized groups
5. Learn how your state's laws get made
"Visit your legislative bodies. Go to committee meetings. Testify at hearings that matter to you. Learn how the sausage is made. We spent all this time and energy getting people elected. Why? You don't just get stop participating if you want effect change. ... Nonprofits need people to read bills, need people to keep interest in causes, but most importantly need folks to keep showing up.
"A good balance is to donate about 10 to 20 percent of your free time or resources to community causes. The game is just heating up. Time to roll up your sleeves and make sure our representatives represent us." — Paul Wingo, Dallas attorney
6. Help craft policy
"There are many organizations where you can start working with policy—the political parties all have local groups that you can get involved in. You can become a local precinct chair or precinct captain for your party.
"For me, the work all begins after the election is over. I love talking to legislators and trying to push bills through the process. Sometimes it takes many years to get something done but it's all worth it once that bill is finally signed into law and lives are changed and you know you had a part in it." — Jason Vaughn, policy director for Texas Young Republicans
7. Make change in your neighborhood
"I'm with the City of Los Angeles Department of Neighborhood Empowerment. Our agency supports and oversees LA's network of 99 neighborhood councils, so civic engagement is central to the work we do.
"Getting involved in a neighborhood council as a member of a board or committee—or even as an active stakeholder who attends meetings—is an excellent way to remain in tune politically, and create change locally. ... Our councils have elections coming up—the board members are public officials elected by the members of their communities to two-year terms—so we went to local polls on Election Day to share information about neighborhood councils and what it means to be a candidate. We hoped that people who were already invested in voting might be primed to continue being civically engaged, and it paid off. ... Eighty-five midterm voters signed up to learn how to run for a seat on their local neighborhood council." — Ann-Marie Holman, design, social media and education at the City of Los Angeles Department of Neighborhood Empowerment
8. Consider a run for local office
"People who've recently begun to engage can start by following activists and organizations on social media... Then they should join the email list or Facebook group of their local political party as well as their neighborhood association and learn about local issues and discussions, such as school closures, budgets coming up for a vote... while they consider running for local elected office.
"We all need to vote in every single election, from school district budgets and local referendums up to presidential elections. Lots of change happens at the local and state level—it's where ideas take root and where movements often begin. We can donate money and volunteer time to local issues, and we can use our voices to amplify them in our community." — Sara Berliner, founder of Vote Like a Mother, a voting advocacy organization with a parenthood lens
9. Stay in the conversation
"Continue to follow the conversation of elected officials and local politics on social media. Share your comments and thoughts with others, and encourage those around you to stay engaged while remaining respectful of differing viewpoints (and) opinions." — Mary Anna Mancuso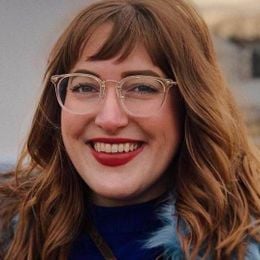 Katie Moritz
was Rewire's senior editor from 2016-2020. She is a Pisces who enjoys thrift stores and pho. Follow her on Twitter @katecmoritz.