What to Know About Volunteering for a Political Campaign
'It's just a grind, but it's a very rewarding grind.'
by
Jen Fuller
You already vote regularly, marched with like-minded people in a protest, maybe even signed a petition or two. But you want to bring your civic engagement to the next level.
One of the most impactful ways to flex your civic force is to volunteer for a political campaign. Campaigns for the 2020 elections are taking shape in races across the U.S. — for seats as local as city council, and as high-profile as the presidency.
Stepping into a campaign
But how to get involved? According to a guide by the Harvard Law School, there are a few things to consider first.
Decide how much responsibility you want to have. It's easier to rise in the ranks of a smaller campaign, possibly to a paid position, than in a competitive race.
"I always recommend working on local races," said Ben Rajadurai, executive director of the College Republican National Committee. "You have face-to-face interaction with the candidate every day and you learn more. (Ultimately), they're the ones that make the decisions that impact your day-to-day life the most."
Are you willing to travel? Some campaigns, like those for governor, U.S. Senate or the presidency, need people who can travel frequently and talk with voters of diverse backgrounds.
You also have to consider the length of time you're on the trail, as some campaigns will want you to be involved through the entire election (and, if they become their party's candidate, until election night).
Another factor is whether you can afford to volunteer your time for no pay. Working a campaign is often seen as a labor of love or an avenue to move up the political food chain. Privratsky said
"There are two versions of people (who work on campaigns): The traditional idea of someone doing work for free – a younger person trying to earn their stripes and get a job in politics," said Matt Privratsky, legislative aide to St. Paul, Minnesota, City Council Member Mitra Jalali. "The second type is people who have worked in politics, have the privilege to work for free, and are passionate about the candidate."
More and more, "volunteering is sort of becoming frowned upon as free labor and more progressive campaigns are trying to be better about paying people," he said.
Some campaigns are unionizing in an effort to improve working conditions like long hours and little pay to better align with candidate platforms.
Once you've gotten an idea of your intentions, and what you are and are not willing to do for free, it's time to get involved. One option is to reach out to a campaign directly.
There may be a crowded field of people running for elected office before the primaries. If you don't already know who you want to support, read through the candidates' platforms on their websites to figure out which candidate best matches your values.
Sometimes landing a spot on a campaign is about who you know, so network with your colleagues, classmates and your community.
That being said, "campaigns will rarely turn down volunteers; we'll always take all the help we can get," Rajadurai said.
Rajadurai started out volunteering as a canvasser on congressional campaigns during high school, later moving into a paid position as a volunteer coordinator on local campaigns.
---
"It's fast-paced and sometimes stressful, right? Once you get close to election day there's just so much to get done," he said. "And the hours can be kind of long. ... It's just a grind, but it's a very rewarding grind."
[Read: What's the Most Effective Way to Make a Political Donation?]
The shape of your team
Smaller scale campaigns have what Privratsky calls "the kitchen cabinet," which is a "small handful of regulars... where folks are giving strategy advice for the next week or the next month."
These campaigns are typically run by five to 15 people, depending on the race and how competitive it is, he said.
In terms of formal roles, there is typically a campaign manager and field director, in addition to other positions in charge of communications, fundraising, volunteers, policy positions, technology and legal advice. These would likely be the paid or more senior positions in a campaign.
Presidential campaigns can become massive enterprises. You may be working in a busy office alongside dozens of volunteers. Early primary election state Iowa has even started tracking presidential candidates' local staffers.
As for the hours?
"It really only takes a few hours a week to make a difference," Privratsky said. "Helping out a few times a year or a few hours a week can really help get the candidate's message out there."
He added that "very involved volunteers can work anywhere from 10–20 or more hours per week, and the work flow can vary depending on the timing of the campaign."
[ICYMI: Not Just Phone Banking: How to Find a Campaign Volunteer Role That Fits Your Skills]
The day-to-day
Opportunities to get in on a campaign abound. But what do the day-to-day tasks of volunteering for a campaign look like?
A classic campaign task is phone banking, or cold-calling voters. There are typically two functions of phone banking, Privratsky said. One is to identify where people stand in terms of support for your candidate and to persuade undecided voters.
The second type of phone banking is to encourage turnout among people who support your candidate, and remind them how, when and where to vote. Campaigns make volunteer work as easy as possible by providing you with a script to work from.
Canvassing is a fancy word for door-knocking and handing out informational literature to potential voters. Privratsky said it's similar to phone banking, where you educate voters on the candidate's positions and gauge support.
It can be hard work putting yourself out there, Rajadurai said. Volunteering with a friend can help dispel those first time jitters of reaching out to voters.
"The first step is almost always voter contact, whether it's knocking on doors or cold-calling," he said. "But it's rewarding work to be able to stand up for someone you believe in."
Campaign volunteers might also be asked to conduct research on the competition and potential fundraising opportunities. This involves lots of data entry and spreadsheets.
Other volunteer tasks include collecting petition signatures to get your candidate on the ballot, leading a Get Out the Vote effort, or being visible at public events.
New research suggests that today's young people are joining issue-based campaigns. Remember that you don't have to campaign for a candidate. You could join political efforts like Rock the Vote that focus on registering young people to vote, or any organization that interests you.
"If anyone is curious about (campaign volunteering) at all, they should give it a try once and see how it feels," Privratsky said. "If it doesn't work out, try a different campaign, because it can be really fulfilling to invest time in a candidate you believe in."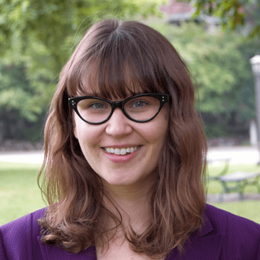 Jen Fuller
is a Ph.D. candidate in environmental social science at Arizona State University, currently residing in Minneapolis. As an educator and researcher, she is frequently pondering the intersections of technology, culture, the environment, policy, and politics. She is deeply uneasy with the lack of Oxford commas in this writing. You can follow her on Twitter @soundbitelife.