Why You Should Volunteer as an Election Poll Worker
It's more than handing out "I Voted!" stickers.
by
Jen Fuller
There's a certain magic to seeing democracy in action on election days.
Just ask the folks working at the polls from sunup to sundown. Called election officials, election judges, election workers, poll workers, booth workers, wardens or commissioners, they're there to help you navigate the voting process. Elections in the United States are run locally — typically at the county level — which is why a poll worker can be called so many different things.
Serving as an election official is one way to elevate your civic participation and help people get their voices heard at the ballot box. I saw this first-hand as an election official in both Seattle and Minneapolis.
What do election officials do?
Each precinct is run a little differently, but there are generally a few tasks assigned to election judges. There's a greeter. There's someone checking names against the list of registered voters in the precinct. There's also folks at the ballot receipt and ballot reader stations, as well as floaters to help anyone who needs it.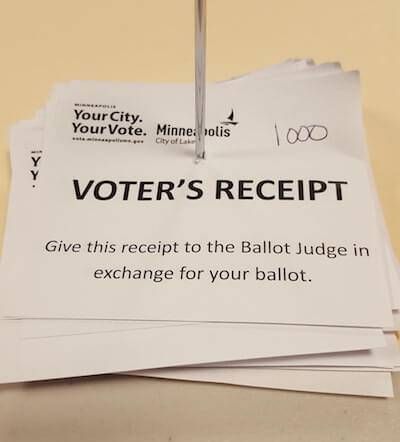 A poll worker is there to verify voter identities, and help them sign the register, affidavits or other required documents. They also hand out ballots and set up voting equipment.
In Seattle, I was stationed at an electronic ballot marking device, which made me nervous until I learned how they work.
Ballot marking devices are set up for people of different abilities. They are wheelchair accessible and can even read the candidates' names for visually impaired folks.
Some states' election systems connect to the internet, which is a security concern. Paper record-keeping is a common way to prevent interference.
That's important. Security is at the forefront of national election conversations these days, after evidence of election tampering and vulnerabilities in electronic voting systems during the 2016 presidential election.
A shortage of workers
In the 2018 midterms, more than 600,000 people served as election judges across the country – at schools, churches and community buildings where voting takes place.
But two-thirds of states said they had difficulty finding enough people to staff polling places, according to the U.S. election Assistance Commission.
To become an election judge, you must receive training and be available for one very long day. My shift in 2018 was 6 a.m. to 10 p.m.
In 2018, the vast majority of poll workers were older than 61, according to the Election Assistance Commission.
One reason for the lopsided demographic is the full-day commitment. Lots of people would have to take time off from a full-time job to run elections, making it more attractive to retirees, part-time workers and students. However, in some states, your employer is required to give you paid time off from work to be an election judge.
Zamaria Demby, a first-year student at the University of Minnesota Carlson School of Management, served as a student election judge three times in 2017 and 2018. Despite the long hours "the day actually flies by really fast because you have those periods of high volume with lots of people," she said.
Most poll workers are paid. But it's not a ton — between $150 and $250 for their time.
Young voters at the polls
But it's important to attract a more diverse group of election judges. It can actually affect who votes.
"Young people are apprehensive about going to the polling place because they rarely see people there they can identify with," a report by civic youth organization CIRCLE states.
Though 88 percent of young voters believe voting makes a difference, 74 percent said they don't see poll workers that "look like them," and 87 percent said they don't see young people working at the polls.
Not everyone feels a rush of civic pride around polling places – and with good reason. Efforts to suppress votes in communities of color remain a huge problem.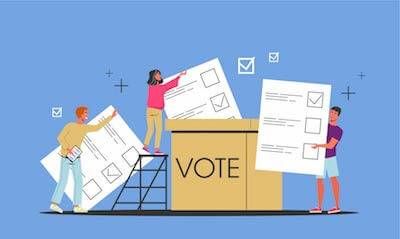 Many young folks don't trust or feel welcome in election offices. They don't know how to access voting information.
That's led some groups to change strategy. CIRCLE suggests a focus on "growing voters," as opposed to engaging voters. This involves teaching civics before teens reach voting age, ensuring that younger voters know the mechanics of voting and encouraging youth and teens to become involved in the election process.
But voter representation isn't the only reason younger poll workers are needed.
Sherry Poland, the director of elections in Hamilton County, Ohio, told interview with Stateline that younger poll workers provide needed enthusiasm and comfort with technology.
"It sparks an interest in voting and civic engagement at an early age that might last a lifetime," she said.
Many municipalities are ramping up efforts to recruit teens and youth as election workers. In San Francisco, about 25 percent of poll workers are high school students. Several student election judges at the Minneapolis precinct I worked at in 2018 played a pivotal role translating ballot directions for voters.
How you can help
Interested in being an election judge? Because elections are run locally, you'll have to go through your own city or county election office to apply.
Some states' applications are available online. Some states require you to apply months in advance, so if you're thinking about it, you should apply as soon as possible.
There are also different eligibility rules in every state. For example, in Minnesota, you must be eligible to vote and able to read, write and speak English. Students 16 and older can be election judge trainees. Everyone must attend a two-hour training.
There are rules barring relatives from serving together, or candidates from serving in precincts where they're running.
Demby said the election official job might not sound appealing on first blush.
"Someone might think, 'Oh, I'm just handing out stickers,'" she said. But "it's just a really cool experience. Especially because as a student you don't feel like there is much you can do to have an impact in your community, but this is a great way that you can become involved."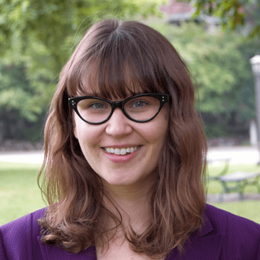 Jen Fuller
is a Ph.D. candidate in environmental social science at Arizona State University, currently residing in Minneapolis. As an educator and researcher, she is frequently pondering the intersections of technology, culture, the environment, policy, and politics. She is deeply uneasy with the lack of Oxford commas in this writing. You can follow her on Twitter @soundbitelife.