Come On, Vogue: It's Time You Learned About the Ballroom Music Scene
Immerse yourself in the music behind the dance and the community that created it.
by
Josef Lorenzo
Thanks to Madonna in the 1990s and the recent FX series "Pose," many folks are familiar with voguing as a dance form. But few know the music that accompanies it or the origins of the dance.
Which is where "Sound Field" comes in.
In 2019, I worked with a team to create this music education documentary series for Rewire and PBS Digital Studios.
Hosted by Nahre Sol, a Juilliard-trained concert pianist, and LA Buckner, a touring gospel drummer, "Sound Field" celebrates music, the people who make it, and the communities who continue to change the world through expression.
On the 50th anniversary of the Stonewall riots, a 1969 uprising of gay and transgender people that took the fight for LGBTQ rights into the mainstream, we were in New York City to give credit to the originators of the ballroom scene and to showcase the completely new type of music this scene has created: ballroom music. 
PBS in the house!
The ballroom scene is a community created by trans and gay people of color; they gather at balls to compete in runway walks that incorporate glamorous fashion and physics-defying vogue dancing.
Nahre and LA met with MikeQ, the founder of the first ballroom record label, Qween Beat, and attended his monthly ballroom party, House of Vogue. The musicians and dancers at the party helped them discover what makes the music so captivating and how it services the voguers on the dance floor.
We also met up with Jose Xtravaganza, a pioneer of voguing and choreographer for Madonna's "Vogue" music video. It was the dance style that inspired the song, not the other way around. 
Jose taught them the historical importance of the ballroom community as a safe space for LGBTQ youth during the rise of the HIV/AIDS epidemic in the 1980s. 
Intersection of music and culture
Before we left MikeQ's home studio, he expressed his fear that as ballroom's popularity rises, people will exploit it like it's a trend or a fad.
"But it's not a fad because so many people put their lives into this. It's every day for some people including myself," he said.
It is our hope that this episode reminds people to respect the art of ballroom and to not forget who pioneered this section of pop culture.
Watch more Sound Field
How Classical, R&B, and Jazz Musicians Play Differently (Feat. Adam Neely)
Please SUBSCRIBE! ►► https://tinyurl.com/SoundFieldPBS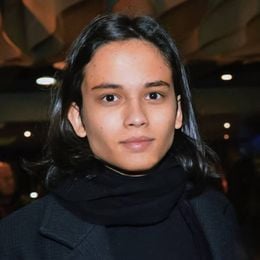 Josef Lorenzo
is the Webby award-winning producer/director of the music series Sound Field and civics show America From Scratch.