Eight Reasons to Visit Mexico But Skip the Resorts
by
Maribel Lopez
After a recent trip to Europe, I found myself eager to pinpoint my next travel destination—once I recoup enough PTO and funds, of course. Where should I go? There are so many places to explore and with each opportunity to take a trip, I always find myself with a list so long, it can be quite the task to narrow down.
Time and money are huge factors in my travel destination decision-making. I also have a lot of people in my life that enjoy exploring the world so word-of-mouth has always been key for discovering my next destination. I read travel publications and books, watch travel shows and follow a bunch of travel and exploration-themed Instagram accounts that serve as inspiration, showing me places I've never even heard of.
And one place I have heard of: Mexico.
We've all heard of Mexico. We hear about it nearly every day in the news—stories about immigration, border towns, gangs and drugs.
We also hear about the all-inclusive destinations of Cancun, Puerto Vallarta and Los Cabos. Mexico is, after all, the most popular international travel destination for Americans. But Mexico is so much more than border towns and resorts.
We hear far less about the amazing natural and cultural destination our neighbor to the south is, has been and will continue to be.
Beyond the resorts
My first experience out of the country was to Mexico. After high school, a group of my friends and I road-tripped from central Iowa, all the way to Texas and walked across the border from Brownsville into Matamoros, Mexico.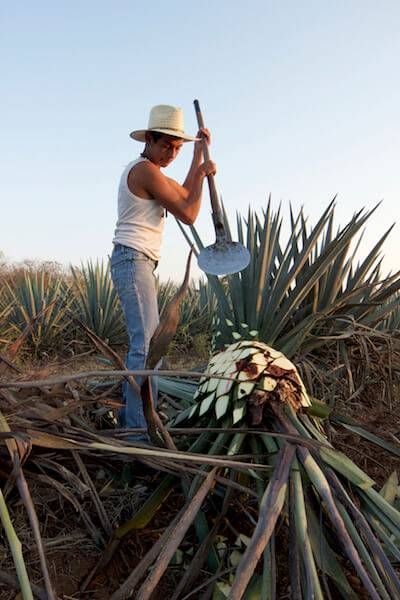 While that can hardly count as an international experience, not too long after that, I spent a month in Cuernavaca, Mexico, as part of a course for my Spanish studies major. Cuernavaca is the capital city of Mexico's Morelos state, located approximately 60 miles south of Mexico City. While I was there, I visited a number of different cultural sites and, a few years later, I returned to the region for a friend's wedding, retracing steps from my time there.
I'll be honest, I haven't considered another trip to Mexico until recently. "Wonders of Mexico" a new three-part PBS show that takes viewers on a journey through Mexico's vast land, diverse wildlife and amazing cultures has shown it truly is a destination to be rivaled. And one to be revisited.
The series has inspired me to look back at my time in Mexico and share a few reasons to consider Mexico for a getaway—resorts aside. There is so much to experience in this vast country. Have you traveled to Mexico? Share your favorite experiences with us in the comments.
Catbej Cenote and its strangler fig near Valladolid, Yucatan state. Photo courtesy of Richard Kirby.

From most regions within the continental U.S., a direct flight to Mexico City is a pretty quick five- to six-hour flight.
Depending on where you go, your dollar can go a long way in Mexico, with a beer costing you just a buck or two.
Home of two incredibly important past civilizations the Maya and Aztecs, Mexico has an incredibly deep history. It's home to more than 30 World Heritage Sites, including one of the new seven wonders of the world, Mayan pyramid ruins Chichén Itzá, located on the Yucatan Peninsula.
Mexico City, the country's capital, is one of the largest cities in the world and the most populous city in North America. It's hip and historic. From the Frida Kahlo Museum and Palacio Nacional (home to many murals by Diego Rivera) to the Metropolitan Cathedral adjacent to (and on top of) the ruins of the Templo Mayor, the main Aztec temple in the ancient city of Tenochtitlan, there's so much to do and see.
If you want to escape urban life and get out into nature, see millions of monarch butterflies at the Monarch Butterfly Biosphere Reserve, located a couple of hours outside of Mexico City.
Teotihuacan, the "birthplace of gods," is located 25 miles from Mexico City. This ancient city is home to immense history and is deemed one of the most powerful cultural centers in Mesoamerica, according to the World Heritage Centre. In addition to its two huge pyramids—the Pyramid of the Sun and the Pyramid of the Moon—the archeological compound consists of other impressively preserved ruins along the Avenue of the Dead, including temples, multi-family residences and murals.
Puebla, the capital city of the state of Puebla, is associated with the birthplace of the Mexican Revolution and is also known as the site of the battle of Cinco de Mayo, but you already knew that.
In early 2018, the largest underwater cave (known as a cenote) was discovered in Mexico near popular travel destination Tulum. Go for a dive and learn about the immensely rich Mayan history of the region.
There is so much more to see and experience in Mexico. For more on the country, watch PBS's "Wonders of Mexico" starting Aug. 1 on PBS and PBS.org.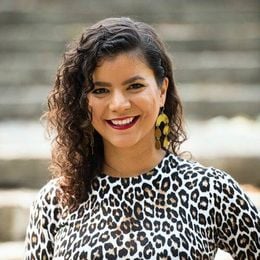 Maribel Lopez
is a lifelong public media fan and as director of Rewire, oversees the site's strategy and operations. When she isn't catching up on the latest digital publishing trends, she enjoys traveling, flamenco dancing and going on adventures with her doggos.