How to Plan a Wedding During COVID-19
Weddings look different this year. Follow these creative tips to make your special day a memorable — and safe — affair.
by
Chaya Milchtein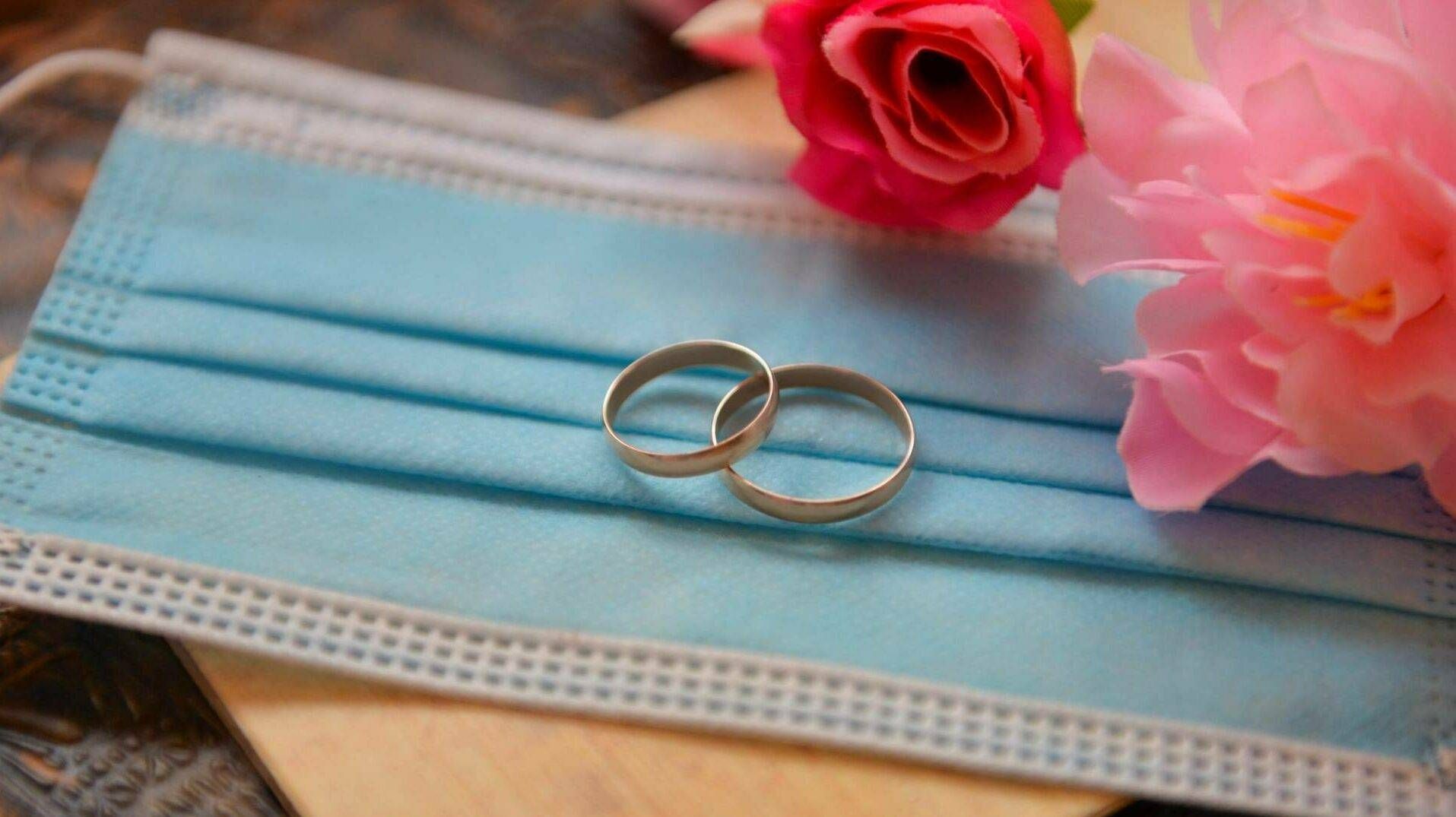 My hands shook slightly and tears poured down my cheeks as I read my vows to the love of my life, Jodyann Morgan. 
We stood, in our ivory wedding dresses, facing one another. In the backyard of an Airbnb, on the edge of the White River in Indianapolis, with no one but the officiant, photographer and videographer looking on, we were united. 
We had planned our entire wedding around the pandemic, and having no guests was a critical part of our plan. 
While many couples have put off their wedding arrangements, others are pressing forward, despite the overwhelming odds. 
What is safe can be hard to figure out when the official rules and health advice don't always match up. No one wants a wedding that lands them in the national news for being a superspreader. Nor do they want to give up the wedding they always dreamed of. 
The only thing that is certain is that weddings look different this year, and those who are moving forward are looking for creative ways to make it special — and safe. 
Make your own magic
"I got married in a different downturn — the recession — and had to elope for insurance purposes," said Maddie Eisenhart, a California-based wedding expert and author of Wedding Hacks. 
While Eisenhart's decision was made out of a desperate need during a tough time, she looks back on her wedding fondly. 
"I wore a favorite dress from my closet, stole my sister-in-law's backup veil from her wedding, and we went down to the county clerk's office," she said.
"If you can let go of what you thought your wedding was supposed to be, it can be magical — even if it feels really, really frustrating right now."
After our wedding ceremony was livestreamed to thousands of online viewers, we had a private chef prepare a wedding dinner for just the two of us. Then I went tubing with my wife down the White River.
Eisenhart calls this "alternative programming," and she recommends it highly. 
"Alternative programming is when you turn what you wanted on its head, and do something so wildly different you could never compare the two." 
The key is planning something else really special. You'll be looking forward to it, and it will distract you from the wedding you were hoping for. 
"If you had originally planned a 250-person wedding at your favorite venue in town, maybe you get married at sunrise by your best friend," Eisenhart said. 
"Then hit your favorite drive-through donut shop, drink champagne and eat donuts on the beach, and then bury a time capsule ... with your vows inside for someone to dig up in the future."
Get creative
Just because a virtual wedding seems like the go-to these days doesn't mean it's the right fit for every couple. 
There are other creative ways to have a safe event, such as a drive-in wedding. Others have held drive-by weddings, where the happy couple stands on the front lawn in wedding finery and waves at loved ones passing by in the street. Modeled after the popular pandemic birthday parties, these weddings allow you to celebrate at a distance without endangering any lives. 
Eisenhart recommends incorporating a "physically distanced five-minute driveway dance-off" with the guests who attend your drive-by wedding.
Virtual weddings can also be produced in a variety of different formats, depending on your preference. While we held ours on Facebook Live, Zoom might feel like the more intimate choice for your wedding.
There are even companies that create a virtual wedding experience that feels more traditional. These services come with tech support and other organizing tools that allow for a formal experience, including "tables" where your guests can mingle and scheduled time for toasts and well wishes.
Eloping is an option
In December 2019, Shilpa Narayan and Selina Joy Kahklen met on a dating app. 
Narayan started taking the train from Vancouver to visit Kahklen in Seattle. After a few passionate weekends, the pair fell in love and officially became a couple.
When the Canadian border shut down in March, Narayan and Kahklen found themselves stuck in their respective countries. 
"We decided that we are each other's person, and if we can get through this time apart, we will be stronger together," Narayan said. 
The couple decided that as soon as they could see each other again, they'd make their relationship official by getting married. By summer, they finally had that chance. 
"We got married in August, and it was just the two of us with our puppy and officiant and photographer. It was low-key and intimate. It was beautiful," Narayan said.
"Don't let COVID stop you from locking in your love. Yes, it was hard to not have our friends there. But we actually loved doing this intimate elopement."
Focus on the details
My wife and I chose to focus on all the little details, and we decided to work with women- and LGBT-owned small businesses. We splurged on what we could. 
While some may say that an elopement should be more low-key, I can't help but disagree. It's a wedding, just without the fussing over guests. 
My delicate handmade earrings matched the 3D design on my nails, and Morgan (who goes by her last name) bought glasses that felt more "bridal." We purchased the fanciest wedding dresses we could find, with Morgan settling on a long sleeve ball gown while I wore an embroidered sleeveless dress with a train. 
So what if no one else was going to see them in real life? This day is about you and your partner committing your lives to each other. Focusing on that, while also allowing yourself to indulge in the little things, will make the day extra special. 
A final bit of advice
If you simply can't let go of the big, elaborate wedding of your dreams, postponing is the safest choice. 
"Just because it's legal, doesn't make it safe," Eisenhart said. "I think there can be a tendency to want to hold onto any optimistic glimmer that plans can proceed as originally conceived. It's better to think like a scientist than a politician, and err on the side of caution."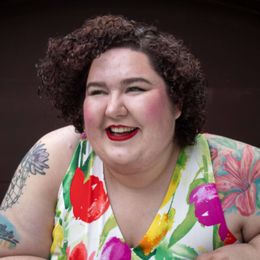 Chaya Milchtein
writes about cars, culture and queer life. She empowers people to do the impossible and be authentically themselves. Follow her @mechanicfemme.