Video Games Have Never Been More Accessible
Blind gamers can fly, drive as developers expand accessibility options for more people.
by
Ben Rueter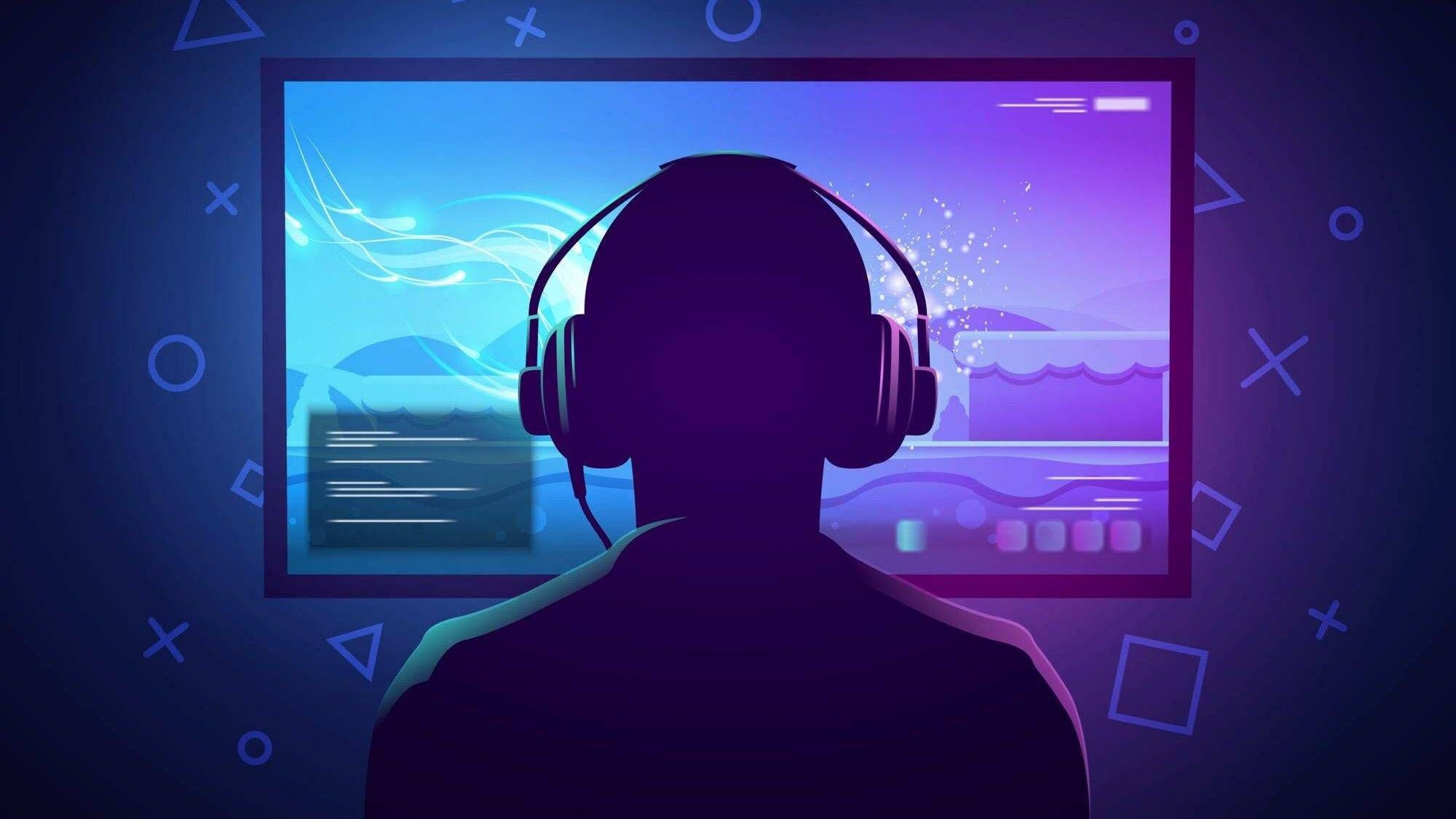 One of my favorite childhood memories is the time I saw my dad finish in last place in Mario Kart 64.
He didn't see it. He's been blind since birth. The important thing is that he finished. 
My sister and I acted as coaches, guiding him around turns and helping him avoid slippery banana peels.
My dad has always had an interest in video games, from the sound effects to how a game is programmed. He's not alone either.
A study on video game accessibility published in 2010 states that about 2 percent of the U.S. population is unable to play a game at all and 9 percent are able to play games but at a limited experience.
In the last decade, the 21st Century Communications and Video Accessibility Act was brought into law to make media content as accessible as possible to people with disabilities.
It's one of the reasons why the push to make video game software and hardware more accessible is growing.
RAD-ical tech
Today, my dad probably wouldn't need me as a racing guide, and he might have better luck using the Racing Auditory Display (RAD).
Developed at Columbia University by Brian Smith, assistant professor of computer science, the RAD is software that can be built into racing games to aid the blind by using sound cues to inform players in real time.
"It's the same speed and sense of control that a sighted person would have," Smith, who is sighted, said.
One of the most important and difficult aspects for Smith was for the RAD to work in real time without overwhelming players.
He settled on two basic sound cues that let users know the position of the car and when a turn is approaching.
Those two factors allow blind players to hit the road with some ease and not limit the experience, Smith said.
"We see that one of the biggest gaps in current blind-friendly video games is that they whittle down the experience," he said. "We want to make games where it feels like they are playing the same thing."
Industry woes
Why an experience may feel contrived for a disabled player, Smith said, is that a lot of the time accessibility is "out of sight, out of mind" for game developers. Alternatively, there aren't enough disabled members or advocates on the team.
One way to improve accessibility in games would be to create accessibility options into the game engine.
That alone, Smith said, would be a "sea change" in the industry. The game industry is notorious for its deadlines and crunch. As a result, it's harder to make the argument to include accessibility options when crunch is so prevalent.
If accessibility tools were already built into a game engine, then any game built with that engine would be accessible from the start.
Talking flight
The RAD hasn't been used in any commercial games yet, but there is interest, according to Smith.
He speculates that there is more room to expand the functionality of the RAD for larger environments like in-flight simulators.
If it evolves to work with flight simulators, accessibility advocate Josh Tubbs might take it for a spin.
Tubbs is a blind streamer on Twitch and YouTube. For more than 5 years he's been focusing on playing flight simulators.
In order for Tubbs to virtually fly he has used software like "It's Your Plane'' which allows him to take off and land by voice. However, the software is no longer available. 
While tools like the RAD work to provide feedback during gameplay, he said that one of the biggest obstacles for the blind is one of the most basic.
"You need to know where you are in the interface," Tubbs said. "Do the very basics."
He said more often than not games will not narrate menus and some games will only read the main menu prompts such as "New Game" and "Settings."
"There needs to be a standard that full menus can be read," Tubbs said.
One game that has been praised by critics for its accessibility options is The Last of Us Part 2. Tubbs agrees that the more than 60 accessibility features is an "impressive feat."
"This is the bar that should be met," Tubbs said.
Reaching out
A game developer that may better understand the importance of implementing accessibility options is Charles McGregor, founder of Tribe Games and developer of HyperDot.
"It's something that I would consider a lot sooner in the design process," he said.
HyperDot gained acclaim from critics and fans in 2020. It was one of the nominees for Innovation in Accessibility during the annual Game Awards that year.
McGregor said going into developing the game he wanted to focus on minimalism and flexibility. As it turns out, those two elements made it useful to craft a more accessible game.
From there, he and his publisher GLITCH began working with games accessibility specialist Cherry Rae Thompson to assemble a wide variety of user input on HyperDot.
"I would like to see more people reach out to the disabled community, streamers, advocates," McGregor said.
During development, he took feedback live from disabled streamers play-testing HyperDot.
McGregor said it has changed the way he views game development.
"Because of this experience I have really started to care," he said. "This makes a lot of sense."