Meet Dresser to Queen Victoria, Miss Skerrett
by
Maribel Lopez
If you've heard of "Victoria"—the British program portraying Queen Victoria's reign on PBS's "Masterpiece"—and you're not interested in historic dramas, you probably didn't even consider adding it to your queue. But perhaps you should reconsider. As it turns out, you don't have to be a time-period, costume-drama-loving binge-watcher to get into the series, according to one of the shows stars, Nell Hudson.
"It's actually a very modern show, in lots of ways," said Hudson, who plays Miss Skerrett, Queen Victoria's dresser, on the show. "It's about a working career woman, who is struggling to maintain the power balance with her less successful husband, juggle having several children, and manage a huge household of staff. With international politics, love stories, death, betrayal and humor all thrown in, too!"
The queen isn't the only one with a life-balancing act. In her role as Miss Skerrett, Hudson portrays a woman with a dark past who is struggling to balance her career working for the queen with her similarly career-oriented love interest.
Those of us ready for season 2 can't help but wonder what's in store not only for the queen, but for Miss Skerrett as well. In an interview with Rewire, Hudson gave us a peek at what's in store for the new season and what it's like to immerse herself into her role, sharing a bit about herself along the way.
Rewire: How did you land yourself in the role of Miss Skerrett?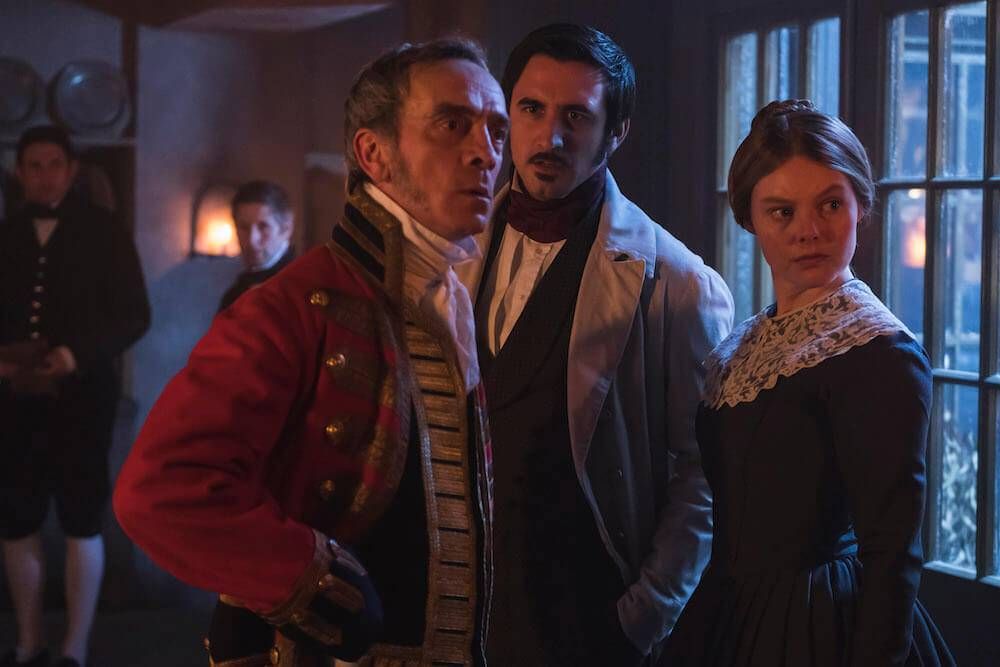 Nell Hudson: It was a two-part process. The first meeting I had was with Susie Parris, the casting director, at her lovely house in South London. She has very sweet dogs to play with while you wait so it's always very soothing if you're nervous. The second meeting was with the producers and director. My agent had said it was between me and one other actress, and then I showed up and the "other actress" was a good friend of mine! She's doing amazing so I don't feel too bad about being cast as Skerrett.
Rewire: What's the most challenging part of getting into your character?
NH: I think it's bridging the gap between playing an authentic, historically accurate character and someone who is just a human being. That's the challenge with any period drama, I suppose.
Rewire: What's your favorite thing about playing this role? 
NH: I love playing someone with such strong moral compass. It's such a great anchor for any decision I make about playing Skerrett: I know she always wants to do what's right.  
Rewire: What's your favorite aspect of being part of the "Victoria" cast?
NH: The genuine friends for life I've made. We really all do love each other!
Rewire: Has playing Miss Skerrett taught you anything? Do you relate to the character?
NH: I suspect she may have improved me. There were times Skerrett behaved in a way that showed more courage and patience than I personally could have mustered, and through playing her, I got to feel how good it felt to behave that way. Don't get me wrong, sometimes I think she could stand to be a little more impulsive and hedonistic like me.
Rewire: What can we expect from Miss Skerrett in season 2? (Spoiler alert for anyone working through season 1!)
NH: Skerrett was really heartbroken that Mr. Francatelli left, and her way of coping with that is to plunge herself into her work. At the beginning of the series, we see her efforts pay off as she is promoted to head dresser, which of course makes her "Mrs." Skerrett—she's married to the job now. So she's a bit austere now that she's in charge, and her guard is up. Over the (season) we see her soften and come out of her shell.
Rewire: What's one of your favorite memories being on set with the "Victoria" cast and crew? 
NH: I think shooting the servant's Christmas ball is up there. All the royal "upstairs" household come down into our quarters for a ball, and it was so fun shooting something with the entire ensemble of the cast, it felt more like we were in a play. Anyway, we were all boiling (we shot the Christmas special in August) and there was lots of dancing and laughter, it was a great day.
Rewire: What has been your favorite scene to shoot in "Victoria"?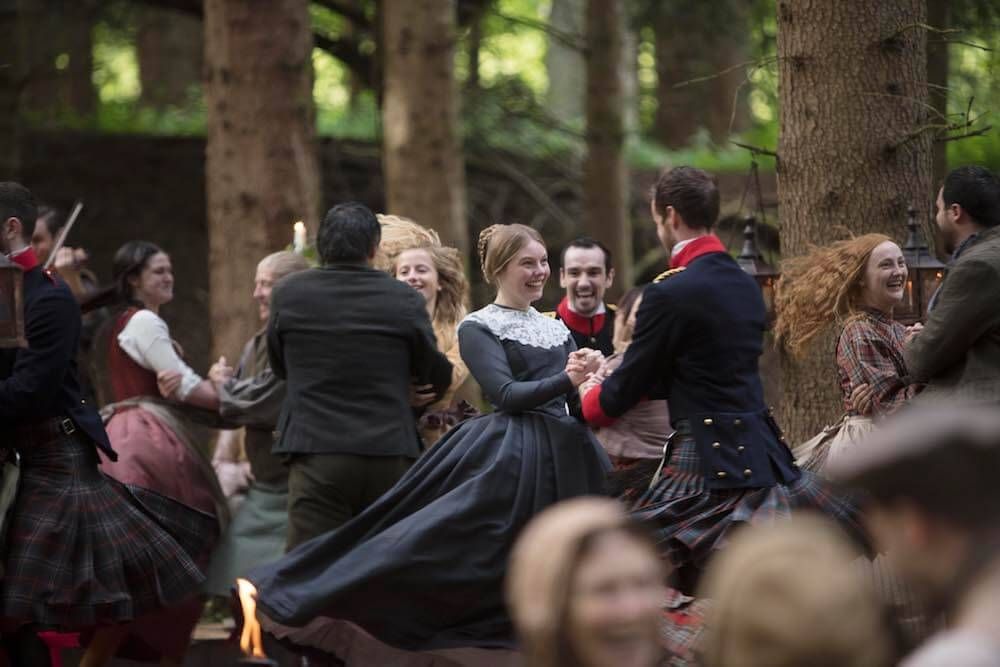 NH: I don't want to give away any (season 2) spoilers! But I love a good emotional scene, and I got a few this year. There's one in particular with Victoria in episode 4 you can look out for.
My favorite scene to shoot of the first series didn't make the cut! We shot an alternative ending where Skerrett goes after Francatelli and tells him not to go. It was epic: There were 150 extras, a huge snow machine and we had a big snog. But they ended up scrapping it! 
Rewire: Why and how did you get into acting?
NH: I decided quite late that I wanted to be an actor, around 17. By late I mean I wasn't one of those kids who was the lead in every school play since they could talk. So I applied to a few drama schools, got into a couple, and ended up going to the Oxford School of Drama, which was an intense, classical three-year course. I was lucky enough to get an agent and start working.
Rewire: What would be your one piece of advice to young women trying to make it in the acting world?
NH: It's a lot about luck, but work very, very hard. 
Rewire: Who inspires you as an actor?
NH: I have a video of Emma Thompson saved to my desktop that I watch when I'm feeling lost. Viola Davis, Meryl Streep (obviously), Denise Gough… and every actor I've ever worked with has inspired me in one way or another.
Rewire: What other talents do have that most don't know about?
NH: I'm a bit musical—I can play the piano and the ukulele. Everyone can play the ukulele, though, so that's not that impressive. I'm a very good cook. And I can do the splits. 
Rewire: Are there any social causes that are near and dear to you?
NH: I support a charity called the Fistula Foundation, which helps women in the developing world go through childbirth. Many women die needlessly from suffering a fistula when they give birth, and this charity helps build hospitals and wards to prevent this from happening.
Rewire: What other projects are you working on that we should know about?
NH: I'm currently working on a six part BBC/Amazon drama called "Informer." It's set in present day London—I play an art student with pink hair. It's a very nice change from corsets!
Season 2 of "Victoria" premieres on PBS on Jan. 14. Check your local PBS station's schedule for broadcast dates and times, or watch online at PBS.org.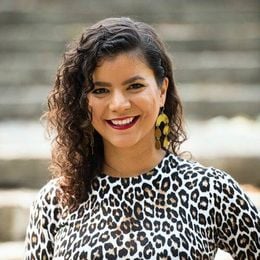 Maribel Lopez
is a lifelong public media fan and as director of Rewire, oversees the site's strategy and operations. When she isn't catching up on the latest digital publishing trends, she enjoys traveling, flamenco dancing and going on adventures with her doggos.