Why Veterans Could Be the Key to Ending Partisan Politics
by
Katie Moritz
Congress' freshman class has gotten a lot of attention for breaking the norm. It includes our first Muslim congresswomen and our first Native congresswomen. Some of these new members have stayed in the news pretty much since they took office in January.
But this group also breaks a less-talked-about trend: With the election of 75 military veterans in the midterms, 16 of them brand new, the House and Senate now include more than they have in nearly a decade, Reuters reported. The election also doubled the number of women veterans in the Congressional ranks. And it could mean an end to a steady decline in veteran membership that's been happening for decades.
In 1951, more than 70 percent of Congresspeople were veterans. Today, that percentage sits at 18, an all-time low, said Ellen Zeng, senior vice president and spokesperson for With Honor, a nonprofit that supports veterans' runs for office.
Why does this matter? So many reasons, argue Zeng and other veteran advocates. Not least of which is the correlation between veterans in Congress and partisan politics. The fewer veterans we've had in Congress, she pointed out, the more polarized our political landscape has become.
[ICYMI: Why Are U.S. Citizens So Divided by Politics?]
Rebalancing the scale?
According to The Lugar Center's Bipartisan Index, veterans, especially younger ones, score better than other Congresspeople on their willingness to work across the aisle.
Zeng attributes that to an others-first mindset that veterans have already adopted through military service. Having more of that, With Honor believes, could help dig our country out of political gridlock.
"That service mentality I think is super critical and necessary for where we are as a country," she said. Veterans have the "courage to work across the aisle and get things done and fix our broken politics."
Veterans have already taken an oath to serve their country. Since its start in 2017, With Honor has chosen candidates to support based on their campaign promises to work across political lines once elected. In the midterm elections, they backed 39 military veteran candidates, both Republicans and Democrats.
If elected, With Honor asks them to take a pledge to work with Congresspeople from other political parties. They're expected to meet once a month with a lawmaker from another party, and to back bipartisan legislation.
Nineteen of the candidates With Honor supported in the midterm campaign were elected to office: 10 Democrats and nine Republicans. These included Rep. Mikie Sherrill, D-N.J., and Rep. Dan Crenshaw, R-Texas.
In January, Crenshaw introduced a bipartisan bill that would withhold the salaries of Congress, the president and the vice president during federal government shutdowns.
"For us, it's really about values and less about party," Zeng said. That makes the organization "unique."
Outside of getting more veterans in office, With Honor isn't pushing any particular agenda. Once veterans take a pledge to uphold bipartisanship, it's up to them to do the work, she said.
"It's more about creating an environment where people can work with each other," Zeng said. That "starts with civility.
---
"You've got to start talking and we are so far away from that in this day and age."
A certain type of person
Beyond political parties, veterans bring a perspective to office that we can all benefit from, said Matt Pinsker, an officer in the U.S. Army Reserves and an adjunct professor at Virginia Commonwealth University's L. Douglas Wilder School of Government and Public Affairs.
"People in public office are in a position of public trust," he said. They're meant to "serve the public, you and I, and not themselves."
But the "celebrity status" that comes with some political seats can easily go to an elected official's head, Pinsker said.
"You want people who won't be corrupted by it, who won't be made worse by that experience."
And while there's no way to know for sure if this will happen once someone's voted in, electing people who "have a record of service to others before serving themselves" is a good place to start, he said. That means military veterans. It also means other public servants: firefighters, EMTs, social workers, police officers, teachers.
"At the end of the day, there are a lot of great people from many walks of life that have the same skills," said Pinsker, whose dad is an Army veteran. It's "not exclusive to military, but everyone I know who's served in the military has that value."
Public servants aren't known for having tons of resources to run a campaign. That's why With Honor helps fund the campaigns of the veterans it endorses.
"Today the cost of running for office is a prohibitive barrier to entry for many veterans who did not gain access to affluent networks while serving their country," the organization's website states. "Competitive U.S. House races average between ($2 to $3 million), and the cost of Congressional races is now more than four times the cost of races 20 years ago."
Pinsker encourages people to think about what candidates were "doing before (they) said (they) wanted to be a public servant" and support the people you think will put their constituents first.
"Every election cycle people come out of the woodwork — they say what they think we want to hear," he said. "Republican or Democrat, I think it's important that we have people who are truly out not for themselves, but for the public."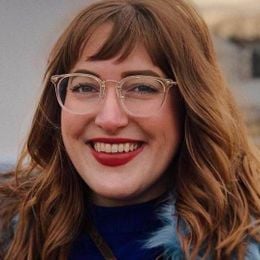 Katie Moritz
was Rewire's senior editor from 2016-2020. She is a Pisces who enjoys thrift stores and pho. Follow her on Twitter @katecmoritz.