Why We Love Creeping — and Bragging — on Venmo
Money has always been social.
by
Gretchen Brown
In 2018, Elizabeth Schneider started dating one of her coworkers. They didn't post about each other on social media at first, wanting to keep the relationship on the down low.
But Schneider's coworkers still found out. How?
A little payment app called Venmo.
"Our coworkers… saw our transactions on Venmo from dinners or Ubers or dates," she said.
Schneider's is far from the only relationship to be discovered on the app.
Last year, a fan of the reality show The Bachelor reportedly checked contestant Colton Underwood's Venmo feed to discover which woman he chose — months before the winner was revealed.
I polled my own Instagram followers to see how many use Venmo to creep on their friends' social lives.
The responses were varied: some said it was fun to scroll through and see the weird things people posted. Others said they keep their transactions private, and that people who use the app to creep quite honestly need to find a hobby.
Here's the thing: it's hard not to creep on Venmo, even if you don't think you're doing it.
Money as social media
That's because the social feed— which shows your friends' transactions with their friends— is the first screen that comes up when you open the app. Not your own transaction history.
Venmo reminds me of the old way we used to use Facebook, back in the early days of the website. Instead of using the site's instant message function to chat with a friend, you'd write on their Wall.
That seems archaic now, but the whole point was that you weren't just communicating with your friend. You knew all of your mutual Facebook friends would see the conversation.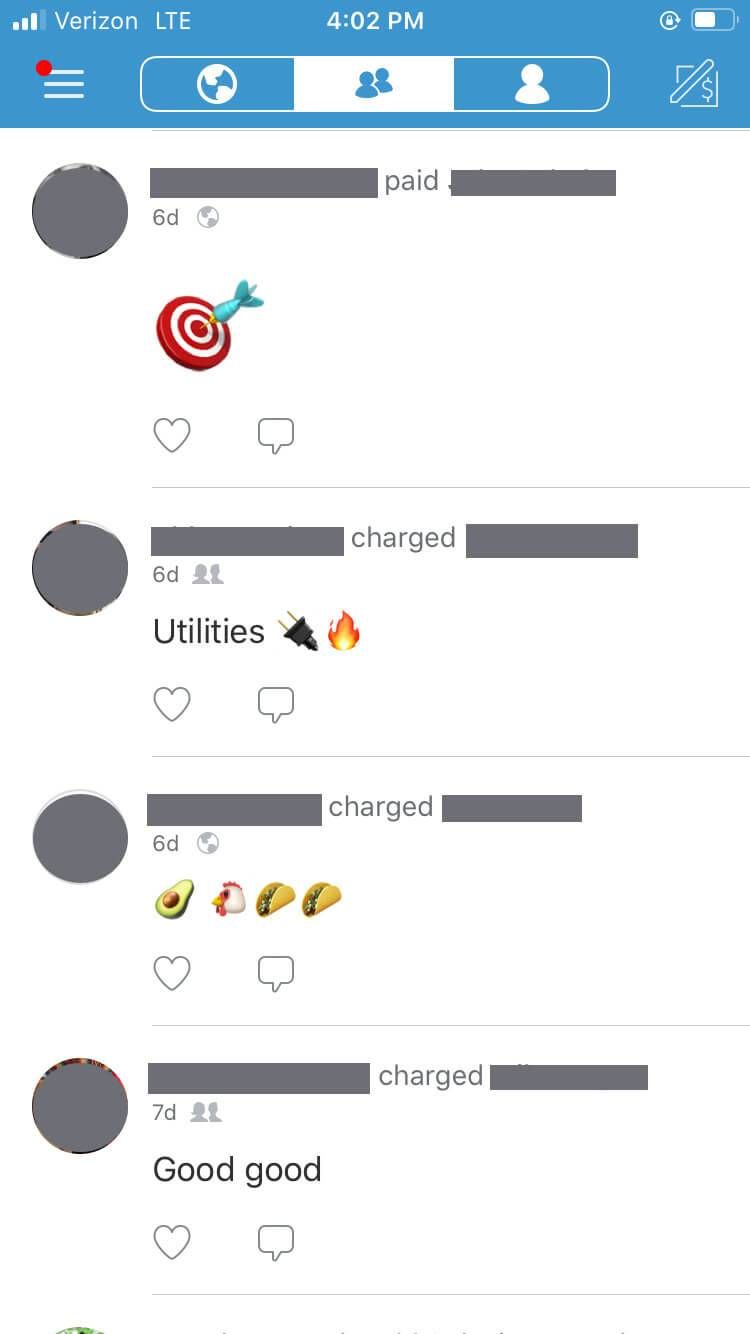 Like Facebook, some folks on Venmo are aware that others are reading their transactions. Some caption with funny emojis, or with descriptors alluding to drugs ("the good good") or sex (eggplant emoji) even if they were really just splitting an Uber.
James Bounds told me he's conscious of his own privacy on the app.
"I don't necessarily love the idea of people seeing what I'm spending my money on, or seeing who I'm transferring it to," he said.
Leah Waite told me she prefers Cash App or Paypal because they're more private. On those apps, you can only see your own activity, not what other people are doing.
There is something strange about broadcasting your financial record to your friends list. After all, if someone asked to see your credit card history, would you let them?
"Awareness of who sees it is probably quite low," said Rachel Davis Mersey, a professor and Associate Dean for Research at Northwestern University's Medill School of Journalism, Media and Integrated Marketing Communications.
"We've all had that experience regardless of your social role. A student will friend me on Facebook, miss class, say it was for one reason and then do something entirely different on Facebook."
Be aware of your audience
Because Venmo's default setting is public, you might not be aware that everyone can read your transactions, not just you and the person you're exchanging money with.
And because you might not think of it as social media — even though that's essentially what it is — you might forget to check the privacy settings.
That was Schneider's mistake, and likely Underwood's too. Schneider said she switched her account to private after her experience. Underwood appears to have done the same.
Societally, we still view money as something private. One Wells Fargo study found that 44 percent of Americans would rather talk about death, politics or religion than money.
But according to anthropologist Ivan Small, money has always been part of our social fabric.
"If you look at money over the longue durée it's always been very socially central to exchange and relationality," said Small, an associate professor at Central Connecticut State University. "The earliest forms of money are cuneiform tablets in Mesopotamia. These are public performances of debts."
A public performance
The way we spend money has always been socially performative to a point. And because public Venmo transactions don't show how much money is exchanged — just who is exchanging it and a description — it's not that much different than posting a photo of you and the guys out for drinks.
And that can be fun to watch. Several Venmo users told me they have their own transactions set to private, but like to scroll through the app to look at what other people are doing.
With Venmo, as with other forms of social media, there's a trade off between a need for privacy versus reducing friction between you and your friends, Mersey said.
Many folks might feel like they want privacy hypothetically, but in practice they like when their friends know what they're doing and where they're at.
Reading all those transactions can lead to another form of FOMO. Some millennials are getting "Venmo anxiety," the New York Post wrote last year, worried about getting left out from social gatherings and cool hangouts.
"Most social media channels, for people who have fear of missing out, it does amplify that because your imagination can take hold," Mersey said.
"At the same time for another subset of users, it probably does also enhance their joy of missing out. Like 'Thank goodness, I wanted to be home tonight.'"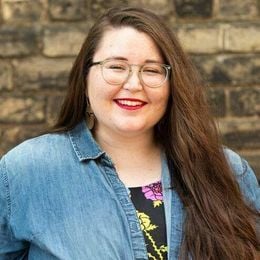 Gretchen Brown
is an editor for Rewire. She's into public media, music and really good coffee. Email her at
[email protected]
, or follow her on Twitter @gretch_brown.