This Company Helped Push Vegan Food Into the Mainstream
by
Brian Nordli
When Daniel Staackmann first decided to go vegan at 15 years old, his meal options were limited.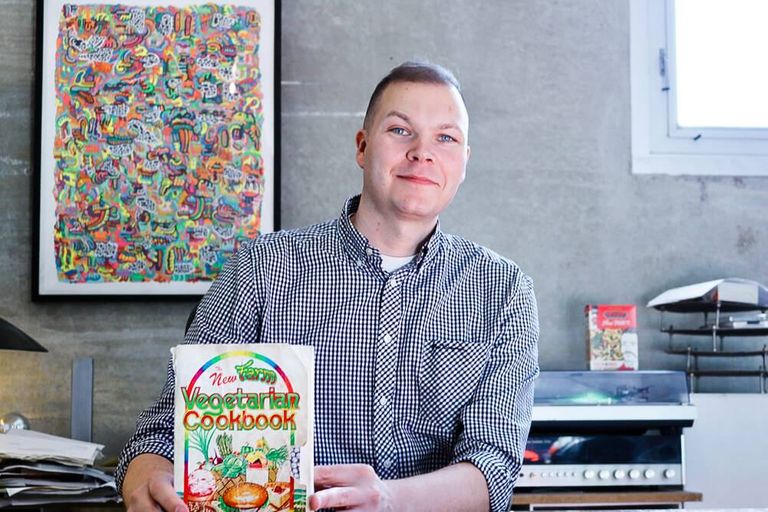 He lived in the Chicago suburbs—land of deep dish pizza and hot dogs, home of meatloaf and mac and cheese—and in 1992, there were few products available that catered to veganism. Soy milk was a chalky substance sold in aseptic packs and there were hardly any options stocked on grocery store shelves. Needless to say, he ate a lot of peanut butter and jelly sandwiches and pasta to start.
Still, Staackmann remained committed to being vegan. He didn't feel right consuming animal-based products when there were other foods he could eat. Eventually, he discovered two stores within 20 miles of his suburb that sold vegan goods, and experimented with a vegetarian cookbook that expanded his cooking horizons.
Those experiences helped lead Staackmann to see an opening in the market for seitan (a protein-rich meat alternative made from wheat). In 2005, he started Upton's Naturals with an Italian-seasoned seitan, and distributed the meat alternative to restaurants in Chicago and, later, Whole Foods.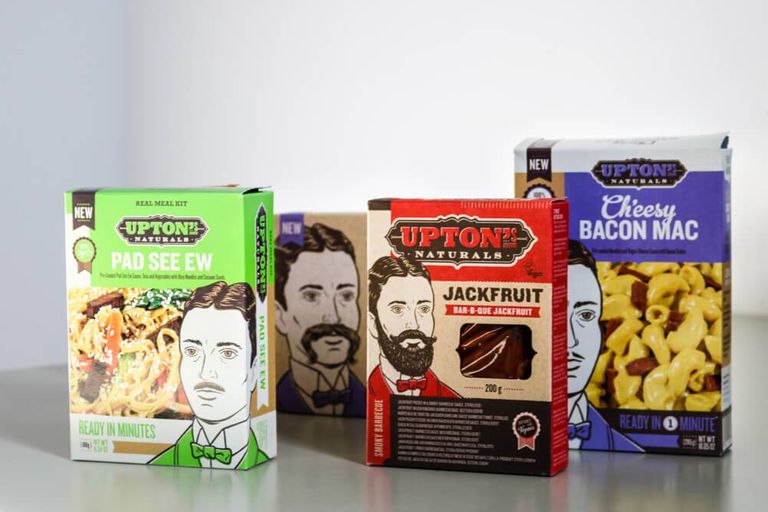 Today, the products, with a suave, 1920s-era gentleman on the packaging, have become a mainstay at grocery stores across the country and internationally in Canada, Europe, Australia and Asia. The company's offerings include pre-seasoned, ready-to-cook meat alternatives like seitan and young jackfruit in styles like chorizo and chili lime carnitas, as well as meals like Ch'eesy Mac and Thai curry noodles.
The independently-owned company's mission has been to make all-natural vegan products more accessible, and as veganism has become more popular, so too has the company. Upton's opened a restaurant—Upton's Breakroom—and will soon be moving into a new, 42,000-square-foot office in Chicago to accommodate expanding distribution.
Rewire sat down with Staackmann to discuss the company's origins and the growing market for vegan products today.
Rewire: How did you come up with the idea to enter the market with a seitan product?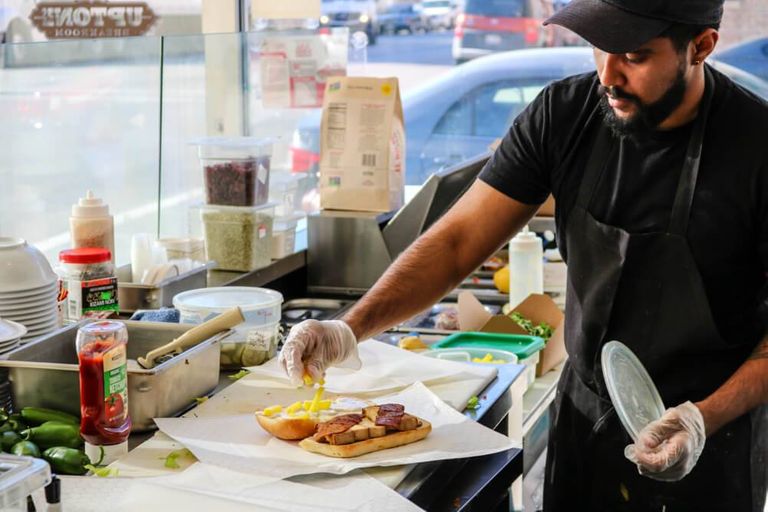 Daniel Staackmann: I was 24 years old, and I wanted to do something in food that may also include some activism. Seitan is a favorite of mine, and at the time, there was one national brand and only a couple restaurants making their own locally. I thought if there is any opportunity in a product like that, that's the one. The world didn't need another cookie company.
Rewire: Why did you decide to start with a product rather than a restaurant?
DS: I knew restaurants were a very difficult business. I wouldn't have opened (Upton's Breakroom) downstairs if it wasn't attached to the factory (and) didn't have a built-in audience and other purposes, like to feed the staff or test products. And restaurants are a lot more expensive. You can't just open a restaurant in a shared kitchen for a by-the-hour rate. It seemed realistic to start with literally no money and build organically.
Rewire: When you first started your company more than 10 years ago, did people know about veganism?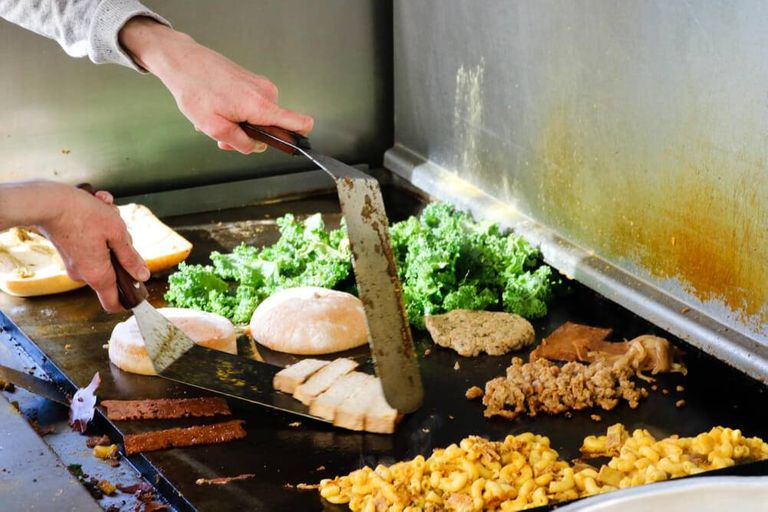 DS: We used to label the package "vegetarian/vegan" because we were afraid that not many people knew what the word "vegan" meant. When the movie "Forks Over Knives" came out, it helped raised people's awareness. Still, there weren't that many restaurants that were vegetarian, let alone vegan. Now, I'd say there are at least 15 vegan restaurants, maybe more in the city. You can go to almost any restaurant and they have a vegan option—even Chipotle.
Rewire: How did you build awareness of your product in order to get it into stores?
DS: Once we got the first product down, which was Italian seitan, we pitched it to a handful of restaurants to see if people were interested. We received a good response, so we saved up to get into our own space, expanded distribution, and then started with a few Whole Foods stores. From there we took it to all the Whole Foods stores in Chicago, then all the stores in the region. They were very helpful in our growth.
Rewire: You went to Thailand to find a partner for your jackfruit products. What did it take to bring that product to shelves?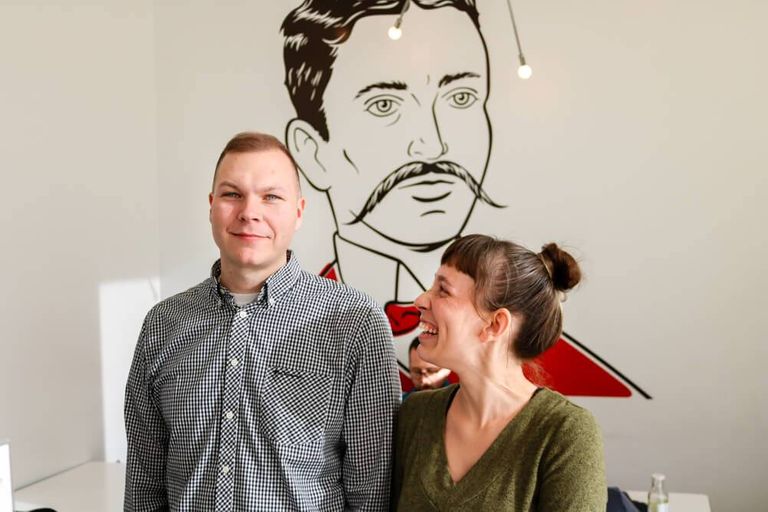 DS: We first discovered jackfruit at a Nepalese restaurant in Madison, Wisconsin, of all places. It was in a curry dish. We did some research online and saw that people were also using it for barbecue and tacos, but you could only get it in a 20-ounce can that had preservatives in it and was only sold at Asian specialty food stores. We thought it'd be great if there was a natural alternative to that that was more or less ready to eat.
But none of the people producing the cans wanted anything to do with us. I'd call them up and they'd say, "You don't want that. Americans aren't interested." It took getting on a plane and traveling all over Southeast Asia and India trying to find that partner. We ended up finding a business partner in Thailand, who had been in business many years and had all the equipment.
Rewire: What does it mean to you to see vegan options expand into the mainstream?
DS: I'm still shocked it happened because veganism was such an uncool thing and such a challenge when I started. I just hope that we can help people with some of those additional options of foods to eat.

Brian Nordli
 is a freelance journalist based in Chicago, where he writes about social issues, immigration and culture. Before returning to his hometown, he worked at a newspaper in Las Vegas covering crime, education and the city's desert denizens. He recently spent more than a year teaching English in South Korea and traveling Europe and Asia. He hasn't been able to shake his craving for kimchi since.