The Value of Open Spaces in Cities
by
Alex Gaterud
For the most part, American cities are built around cars. We drive to work, to school and to play, and civic planning during the boom of the suburbs seemed more concerned with where to put cars than how to give people spaces to enjoy.
That trend is changing, however, as cities embrace green spaces, multi-modal transportation and better access to safe walking and biking routes. For poor and disadvantaged communities, though, we have a long way to go.
Across the country, researchers and transportation advocates are building a case that parks, open spaces and alternatives to cars dramatically improve public health outcomes, from a reduction in traffic accidents to improved air quality and mental health.
With new evidence, they believe, they can prove that forward-thinking urban planning isn't just about safety—it's an investment in the health of all of us.
Changing the concrete city
At the University of California, Los Angeles, researchers in the Fielding School of Public Health are studying how the urban environment affects the health of the city's dwellers, along with ways to spread the benefits of a positive environment to all communities. And given LA's history as a city built around cars, their findings present opportunities for all cities to adapt to a more inclusive model.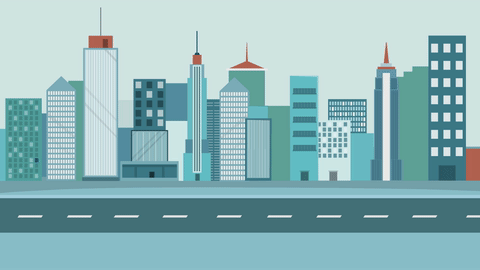 Michael Jerrett, the chair of the Department of Environmental Health Studies, pursued a series of studies that found wide disparities between privileged and disadvantaged communities in major areas of public health—the ability to get around on a transit network, access to parks and safety in public spaces.
"People living in low-income communities aren't getting sufficient access to this health-promoting resource, and when they do have access, the area tends to be more polluted, the park facilities are not as well-maintained, and there is less park programming and less energy going into the programs offered," Jerrett said in an interview the department's magazine.
Even when residents can take advantage of a green space, Jerrett found, they're much more likely to suffer a traffic accident or injury when walking or biking there.
The risk of an incident is as much as 50 percent higher within a quarter-mile of a park or public space, his team discovered. And his surveys revealed that personal safety is a huge concern for cyclists across Los Angeles.
"Unless you have an integrated system in which people can have options that allow them to bike away from dangerous roads and intersections, safety is going to be a deterrent," he said.
Opening the streets
Closing a busy road to make way for walkers and cyclists doesn't seem like an efficient way to handle traffic, but during events like CicLAvia in Los Angeles, Open Streets Minneapolis or Atlanta Streets Alive, residents swear by the opportunity to enjoy their neighborhoods, shops and parks in a car-free environment. (In the hearts of some European cities, popular "pedestrian zones" ban motorized vehicles year-round.)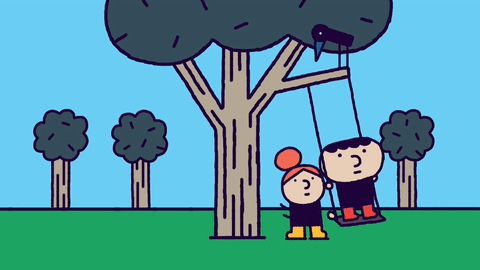 The growing popularity of these "open streets" events reveals how different a city could be if residents are given the option to move about freely and safely.
In surveys of attendees at a 2014 CicLAvia event, Jerrett and his team found that more than half of the attendees would have been sedentary at home if not for the event. And fewer than half of attendees arrived by car—most walked, biked or took public transit to reach it.
There are positive impacts to social health during car-free events as well; when these events were held in lower-income, park-poor areas, Jerrett's surveys revealed that many attendees were first-time participants from nearby neighborhoods.
"At each event, thousands of new people are being exposed to this new paradigm of what our city can look like and how fun mobility and social connections can be," said Christina Batteate, a Ph.D. student at the Fielding School.
How nature helps health
The ability of all communities to access to a quality transportation network—also referred to as "transportation equity"—is a growing area of study for companies, planners and organizations around the country, and finding alternatives to a car-based model can dramatically improve public health.
A 2015 study by Yifang Zhu at UCLA's Fielding School found that even during a one-day CicLAvia event, particulate pollution in the air was dramatically reduced in host neighborhoods. Her team discovered that readings of particles 2.5 micrometers or smaller, which are linked to respiratory and cardiovascular disease, declined by 49 percent during a single day.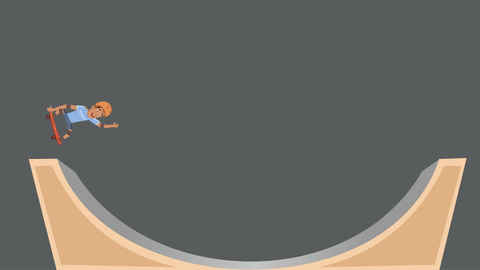 Spending time in nature—or even just an urban green space—also has positive impacts on mental health, from reducing depressive thoughts to encouraging creativity and even curbing bodily inflammation. A growing body of research, gathered in this 2016 article, supports the idea that our bodies and minds perform better with a little greenery in our lives.
And as transportation funding is an increasingly bitter political issue in local, state and federal governments, citizen voices will help convince lawmakers that promoting public health is less costly than the wide-ranging negative impacts of a car-based society, from traffic accidents to pollution. In Minnesota, for example, a diverse panel of citizen planners, policymakers and advocates created a report that lays out how an equitable, forward-looking transit model can improve health, wellbeing and social interaction across an entire state.
With such clear positive outcomes to a robust and safe transit network, it's heartening to know that, with dedication and effort from residents, planners and legislators, cities of the future will focus less on flying cars and more on the health of all citizens.
Author

Alex Gaterud
 is a Minneapolis-based writer and editor. As of 2016, the three most important things in his life are Bruce Springsteen, Sour Patch Kids and playing the drums.