6 Creative Celebrations for Singles on Valentine's Day
by
Katie O'Rourke
It's inevitable. Just as we're recovering from the marathon of Thanksgiving, Hanukkah, Christmas and New Year's, the next holiday bonanza looms large. Valentine's Day.
Whether you're single or in a relationship, it's a day that evokes strong feelings for many. A recent Gallup poll found that people ages 18 to 29 who reported they were single and not living with anyone had risen from 52 percent in 2004 to 64 percent in 2014. The findings indicated that "young adults are not simply swapping marriage for living together, but rather staying single longer."

It's no coincidence that venues across the country are clamoring to cater to the growing singles market in creative ways.
Single and wanting to celebrate it on Valentine's Day? Here are some of the best events, across the U.S.
1. Power Ballad Sing Along: Anti-Valentine's Day Mass Karaoke Party, San Francisco
In its ninth year, SF IndieFest is bringing this head-banging event back to the Roxie Theater on Feb. 14. Organizer Jeff Ross promises all the classics; Journey, Bon Jovi and some surprises you'll have to buy a ticket to experience.
"While the theme might be 'Anti-Valentine's,' it really is just a fun event for everybody," Ross said. "It's awesome to see groups of singles and couples come together."
If you want see some of your favorite music videos on the big screen and sing out your angst with strangers in the dark, this is for you!
2. Feeling Myself: A Party for Singles and Their Friends, Minneapolis
Finally, a night where your coupled friends are considered the third wheels. This drag show and dance party, at the legendary First Avenue's 7th Street Entry, beckons singles out into the world this Valentine's Day with this plea: "Don't stay home and watch the Hallmark channel, this is your night to DANCE."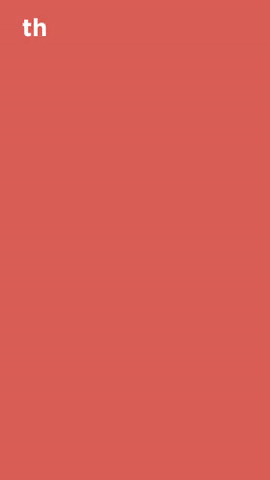 Featuring Kimora Blac of "Rupaul's Drag Race" Season 9, singles—and their coupled friends, of course—can celebrate in style with the promise of music by all our favorite independent ladies.
3. Love Stinks: Celebrating Stinky Cheeses on Valentine's Day, Austin, Texas
"Whether you're single and love stinks or you're so cheese-y in love that it stinks," the Antonelli's Cheese House event website proclaims. The shop is offering seven stinky cheeses and four food pairings over the course of the evening, with the option to take them home with you at the end of the night.
Don't let a ripe limburger or Stinky Bishop keep you from falling in love with your perfect pasteurized pairing on Valentine's Day.
4. Hooking Up with The Second City, Chicago
You know you're in good hands this Valentine's Day with a Chicago institution like The Second City. In the group's words, "we've been roasting relationships for nearly 60 years. 'Hooking Up with The Second City' makes mirth out of missed connections, girls​' ​night out adventures, and all the crazy things we do for love." If you need a good laugh to get you through the day, look no further.
5.Sleep No More, New York City
While not technically a Valentine's Day event, the experience of Sleep No More is truly singular. Whether solo or with that special someone, this choose-your-own-adventure-style retelling of "Macbeth," rewards those brave enough to step out on their own.
"We want to encourage guests to tap into their adventurous side in exploring over 100 rooms and spaces in The McKittrick Hotel," said The McKittrick's Special Envoy, Cesar Hawas. "That kind of exploration requires being able to spontaneously follow what compels you as you come across it. Going it alone allows you to follow what you find most interesting, which could be an exciting scene with several of the hotel's residents, a room you've wandered into with no one else around, or a flash of something unknown that's briefly piqued your peripheral perspective."
Add hints of Hitchcock and a completely masked audience roaming the venue and even those who shy away from interactive theater will be completely hypnotized by this immersive work.
6. Mortified Doomed Valentine's Show, Washington, D.C.
If you're nostalgic for that awkward, pubescent love that first sent you racing for your diary, Mortified has you covered. Collectively cringe as strangers take the stage to read from their very own diaries, letters and bad poetry and pine away for that first crush.
Options abound for the modern-day single, and their coupled friends. These are just a few ways to weather the storm—keep an eye on social media for more ways to get into, or out of, marking the day dedicated to love.
Whether you'd prefer to stay home and binge-watch "Victoria" with a bottle of wine, or brave the throngs of pairs racing for their reservations, the choice is yours.
And isn't that the best way to celebrate the single life? By doing whatever you want.