Why Valentine's Day Fails Aren't Entirely Your Fault
Are your expectations too high? Most likely. But there's more to the story.
by
Sabrina Crews
On a recent snowy day at Rewire headquarters in the Upper Midwest, our regularly scheduled staff meeting switched from work to other things — in this case, the Valentine's holiday.
We weren't gushing over the plans we have, but rather the plans we've had — as in, the dates of Valentine's Days past. As in, awkward ones.
One among us, who asked to remain anonymous and is by no means the author of this article, had once agreed, for lack of better alternatives, to one of those red-tablecloth candlelight dinners at White Castle… with her dad.
Our senior editor, Katie, confessed that she'd scheduled an I-Actually-Just-Want-To-Be-Friends hang with a match she was no longer feeling, only to realize, too late, that it was Valentine's Day.
"I'm not super amazing at calendars," she said.
And Gretchen. Oof, Gretchen. One Valentine's Day, she showed up to a first date (!!) running 15 minutes behind.
"I was on a deadline," she told us.
The two had barely made their way into the introductory portion of the evening when staff at the Milwaukee coffee shop where she'd literally just ordered informed them that it was closing time.
Optimistically, Gretchen suggested to her date they go elsewhere. His response? "Nah."
That's nothing, though, compared to you guys.
Your Valentine's Day Fails
Danielle, a reader in Chicago, wound up injured in the hospital on Valentine's Day after her potential someone crashed the car. It was their second date; there wasn't a third. She said she couldn't see herself with a bad driver.
Alex in Texas was mid-breakup one Valentine's Day when the flowers he'd ordered for his soon-to-be ex showed up. "She threw them away," he said, "and started eating the chocolates as I left."
Emily in Missouri spent the holiday, anticlimactically, with Mom and Dad at a Mexican restaurant. She forgot her ID, though, "so I couldn't even order a margarita."
Kui in D.C. got dumped on Valentine's Day — a breakup she had to hunt for, she said, because her boyfriend had ignored her all day. "I spent the rest of the evening crying into the shirt I bought him."
For Allie in Minnesota, Valentine's Day brings back memories of the year she, while also unhappily single, had to put her beloved 14-year-old retriever lab mix, Kobi, to sleep.
Is Valentine's Day Destructive? 
It seems like everybody's got a Valentine's Day horror story. The culprit for that, insists Elizabeth Ash Vélez, a professor of English and women's studies at Georgetown University, is capitalism.
"Every holiday is sold to us. Valentine's Day is a construct; it's destructive," she said.
"Due to the way many of us internalize culture, when we're bombarded with messages that people around us are coupled up and living perfect lives, it makes us feel badly about our own — that we're outside of romance, love and happiness."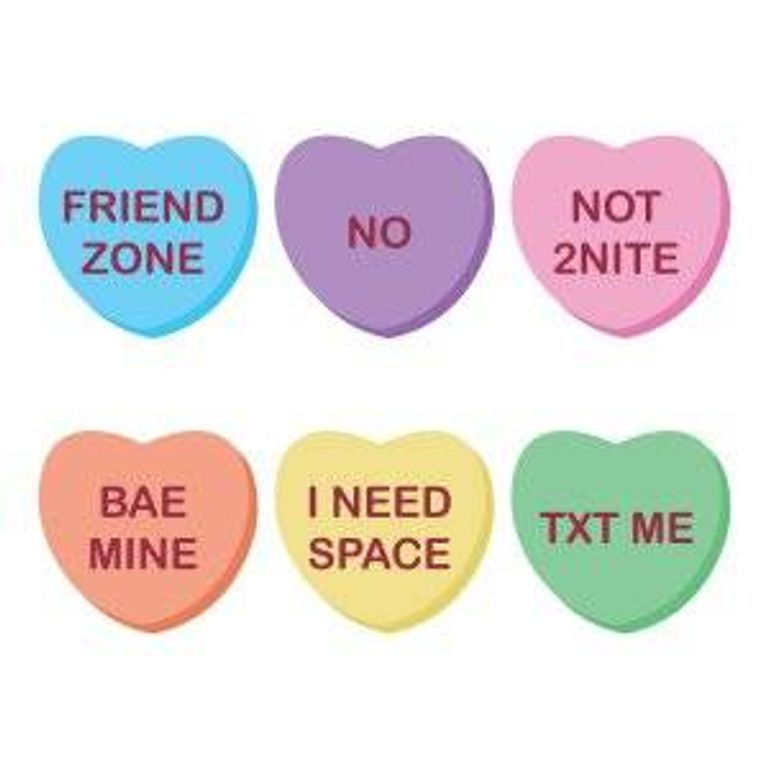 If you're alone, Vélez said, you feel bad. If you're with somebody, it becomes harder for them to meet your expectations, so you feel bad.
The ideas we're encouraged to absorb are impossible and unrealistic.
"And deep down," she said, "I think we know that. But it doesn't stop us from feeling badly about ourselves."
The dissonance between our expectations for the holiday and its awkward realities almost mirrors the stark contrast between the romantic connotations of Valentine's Day and the history of the day itself.
The Roman Catholic Church established St. Valentine's Day to piously honor a man who was, because of his faith, slaughtered. Although according to Vélez, we're not even sure which man.
Historians agree that there was more than one St. Valentine. Possibly three.
For Vélez, it's fascinating that a day intended to promote love in a saintly way evolved into promoting something else: sex. And she attributes the staying power of the holiday to what the British poet Philip Larkin described as "the artful tension of the calendar." We're forcing artificial meaning on ourselves, she says, because it's something we think we need.
"That makes sense," a colleague said the other day. "I mean, cuffing season is over. Summer's still far away. So many of us feel this urge to hang onto something until it starts to thaw — or someone."
To Celebrate… or Not
Ask relationship coach and TEDx speaker Femi "Gfem" Ogunjinmi, and he'll tell you the reason for our collective angst surrounding Valentine's Day is a little less sinister. We just need to stop overthinking it.
"Don't expect too much," he said, "And don't let bad experiences keep you from creating positive ones with someone new. We live and we learn. Keep moving."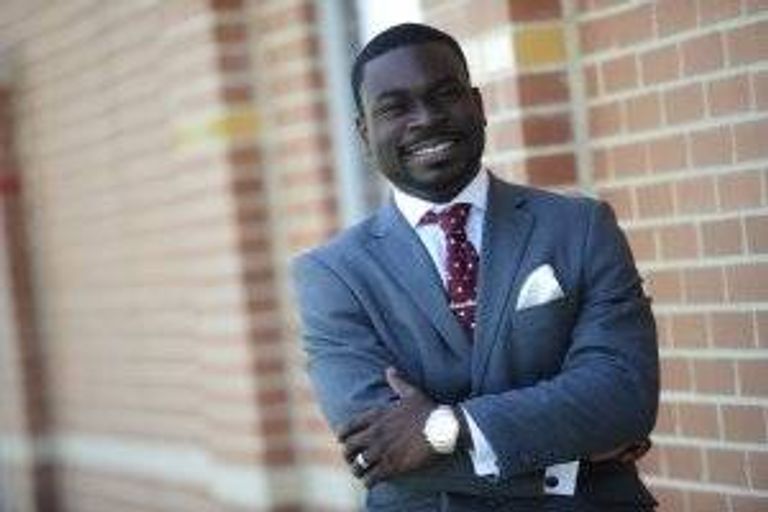 If anything, Dr. Ogunjinmi thinks our dates gone wrong present opportunities for us to reflect, and maybe, next time, get something right.
Vélez agreed.
"Be your own valentine," she said. "Consider the ways in which we're invited to internalize ideas about love and this notion of everlasting romance."
One question still lingered: For those of us who do choose to celebrate, is it ever a good idea to go on a first date on Valentine's day?
"Go for it," Ogunjinmi said. A potential partner's willingness to hang out on such a high-stakes occasion lets you know they have game.
"Wouldn't you rather have that information ahead of time? I bet you would."
Vélez said you're better off keeping the day platonic: "Go out with friends and read funny poems to each other out loud."
She recommends "You Fit Into Me" by Margaret Atwood, which opens The Hell With Love, the book of poems she co-curated for readers nursing a broken heart.
"Remember that February 14th is just another day," she said. Don't look at social media, and if you're in a relationship? "Don't post about it."
Finding ourselves torn between the experts, we wrote to renowned love advice columnist and author of What Do We Need Men For? A Modest Proposal, E. Jean Caroll, for her tie-breaking opinion. "Are first dates on Valentine's Day ever a good idea?" we asked. "Tell us, what does dating etiquette dictate?"
Her response:
"Forget the folderol. Adopt a kitten on Valentine's Day. It will be one of the happiest days of your life!"
Leaving it at that.

Sabrina Crews
 is Rewire's audience engagement editor. Her favorite vintage PBS show is "Ghostwriter." Connect with her on Twitter @sabrinafaydra.