4 Companies Trying to Help You Use Less Plastic
Even replacing just a couple items in your house with plastic-free alternatives is a great start.
by
Kelly Iverson
It's nearly impossible to avoid using plastic daily.
It's in our yogurt containers, our pens, our office furniture— it's even hidden in chewing gum.
So how do we truly rid ourselves of this environmentally detrimental product?
Luckily for consumers, innovators around the world are developing solutions that will make it easier to consistently choose planet over plastic in the very near future.
[Read: How to Incorporate Zero-Waste Habits Into Your Life]
Plastic bags: Cleanbodia
Plastic bags can take centuries to decompose, and about 380 billion plastic bags and wraps are used in the U.S. each year.
This problem is especially obvious in Cambodia, where the streets are sometimes overflowing with plastic bag litter. It's estimated that Cambodia's capital city of Phnom Penh alone goes through about 10 million plastic bags a day.
One self-proclaimed hippie arrived there and couldn't turn a blind eye to the plastic problem.
Kai Kuramoto, founder of Cleanbodia, found himself constantly complaining about the sheer number of plastic bags that were not being properly disposed of. This inspired him to make a change. Soon enough, he was creating "plastic" bags made of cassava plants — and Cleanbodia was born.
"I realized that my attitude wasn't helping fix the issue and that if I didn't try to do something about it, I really had no right to complain," Kuramoto said. "So my approach was to find a biodegradable alternative to plastic bags, based from starch (and) not a chemical additive."
Cleanbodia's cassava bags degrade in about five years and can be found in eco-minded businesses across the country.
Plates and cutlery: Biotrem
Plates, cutlery, bowls — many of us are guilty of leaving a restaurant with a takeaway container made of single-use plastic or, even worse, styrofoam.
Biotrem is an innovative company working to make single-use plates, packaging and cutlery a thing of the past.
This technology company found a way to replace plastic with something a bit tastier. Biotrem's bio-based packaging and tableware are made from wheat and corn bran, cassava by-products, seaweed and algae.
The products are natural and organic. Even though they're plant-based, they work with both hot and cold food and can be heated and even reheated. The best part is they compost within just 30 days.
Shampoo and conditioner bottles: HiBar
The bathroom is one of the hardest places to get rid of plastic completely. From shampoo bottles to hair spray to toothpaste and more, there are a lot of products that are tough to find eco-friendly alternatives for.
Thanks to HiBar, that's no longer the case when it comes to shampoo and conditioner.
HiBar came to be when four friends worked together to wash and care for their hair without products that came in plastic packaging. A few trial and errors led to HiBar, a chemical-free brand that sells both shampoo and conditioner bars.
Lush is another company that sells a wide range of packaging-free shampoo, conditioner and other bath products. Plus, it has lots of physical locations around the country.
[ICYMI: What Should You Be Doing With Empty Shampoo Bottles?]
Tampons: The DivaCup
Our periods are affecting Mother Earth. While many of us don't consider the fact that our monthly cycles can have an environmental impact, they do, especially when we use tampons, pads and applicators that are thrown into the garbage after one use. These items are likely to end up on beaches, in our waterways or in sewage systems.
One product that combats this problem is the menstrual cup, a washable, reusable silicone cup that is inserted like a tampon and catches period flow. It can be sterilized between cycles.
Because alternative period solutions are a little taboo, many people are hesitant to make the switch to menstrual cups. But companies like the DivaCup are hoping to change thinking around menstrual products.
"Since the beginning, encouraging people to talk about their periods and not be ashamed of a natural bodily function is something that's been very important to us," said Sophie Zivku of the DivaCup. "People are far more likely to try new period care options that are better for their body and the environment if they feel comfortable asking questions, speaking up and breaking the silence around menstruation."
Francine and Carinne Chambers dreamed of creating a more sustainable period hygiene product. Francine Chambers worked in the menstrual cup industry for about 10 years before deciding to pioneer her own design with her daughter. DivaCups are made of medical grade silicone, with no added chemicals, plastics or dyes.
"The average person uses 240 tampons, pads and liners a year," Zivku said. DivaCups are meant to be replaced every year, which "means hundreds of disposable products are being diverted from landfills and waterways per year, for each person that uses the DivaCup."
Whether you're trying to cut back on plastic or cut it out completely, these businesses and lots of others can help make the transition easier.
"I believe the passion for caring for our only planet can no longer be a choice, it's now a necessity," Kuramoto said.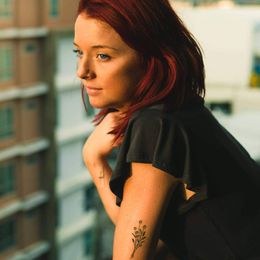 Kelly Iverson
 is a writer and photographer based in Southeast Asia. When she's not telling stories, you will likely find her immersing into others with the help of a good book. She's also an animal advocate and loves a strong cup of coffee (or three). Follow her on Instagram @kellyjeaniverson.