Unwind After a Stressful Day With These Simple Suggestions
by
Robert Yaniz Jr.
In our collective effort to get more and more done all the time, we are actually achieving the opposite.
That's what Cindy Ritmeester, a relaxation coach and expert at Natural Soul, believes.
"In Western society, the general belief is that the more we do and produce, the more and better results we get," she said. "Research has shown otherwise, such as the importance of daily relaxation moments for better focus and creative flow."
We live in a time when there are a million tools at our disposal to help us get everything done. The downside of this fast-paced society we share is that it's increasingly difficult to just let go and relax.
If you've been through the ringer, here are some of the simplest and most accessible ways you can unwind at the end of the day:
1. Get moving
Even though rigorous activity will increase your heart rate, exercise can still be one of the most effective ways to calm your body and your mind, according to research.
Taking a short walk or practicing a bit of yoga unloads the stress that accumulated over the course of the day, relieving the tension in your muscles that can cause aches and fatigue. Few things clear the mind as well as moving your body, and you'd be surprised how much of an impact just a little exercise can have.
2. Enjoy the silence
Between constant notifications on your smartphone to the general restlessness that often robs us of life's quieter moments, I'm willing to bet you rarely have an instance where you face nothing but silence.
Persistent stimulation raises your anxiety levels, making it more difficult to relax. So consider powering down all your devices in the evening. You might even take up some mindful meditation, indulge in a soothing massage (even one you give yourself) or at least enjoy a calm shower.
3. Laugh your cares away
It may be a cliché, but the saying "laughter is the best medicine" has endured because it's fundamentally true. If you're looking to de-stress after a busy day at the office, it's the perfect time to yuk it up.
Listen to some stand-up, pop on an episode of your favorite sitcom or catch up with a friend. After a day of taking things seriously, make it a priority to end on a decidedly fun note. You'll be amazed at how much that mindset carries over into the next morning.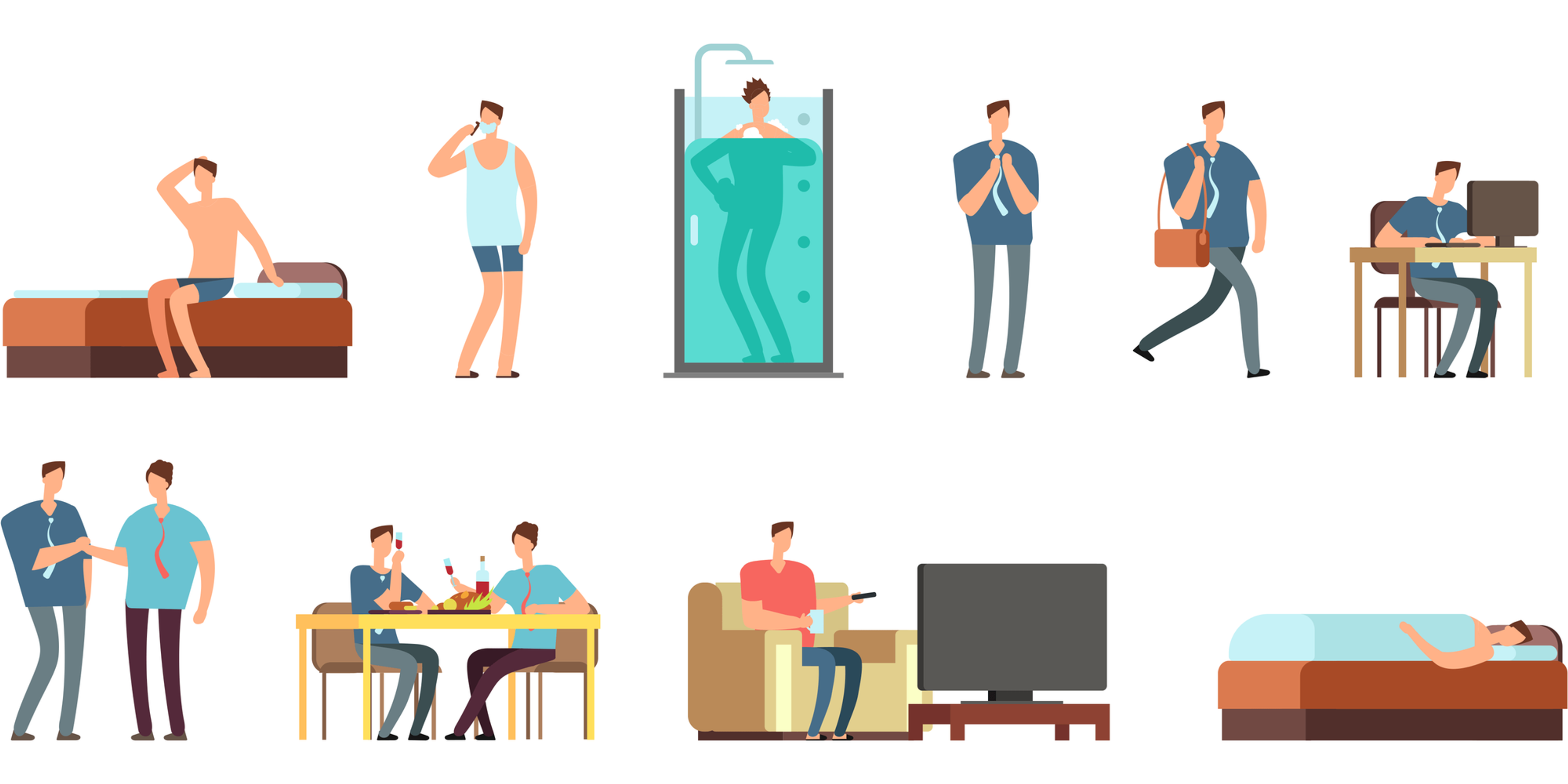 4. Indulge in a healthy treat
Sometimes, you can't help but want to treat yourself after a hectic day. But before you stop for some fast food or a sugary frappé, you should probably add aggravating your stress levels to the list of reasons not to put junk food into your body.
Instead, sub out your traditional comfort food with something that might actually promote relaxation. Avoid anything processed or high in sugar or caffeine, especially at night. Try an herbal tea or incorporate all-natural boosters like ginger into your diet.
5. Get intimate
If you're feeling nervous, overwhelmed or otherwise stressed, you might not necessarily feel like you're in the mood for some "quality time" with your partner. But if you're able to set that aside, you will discover that this closeness is one of the best (and most fun) ways to naturally boost your health. That includes a marked decrease in anxiety and a tremendous rise in overall happiness. Why not put those dishes, that laundry or other responsibilities off until tomorrow and get it on instead?
6. Tuck yourself in early
The end result of all that pent-up stress is that—surprise, surprise—our bodies won't simply switch off when it's time to go to sleep at night. We're still discovering all the incredible health benefits you can enjoy simply by getting enough rest.
So do your best to stock up on sleep. If you're tempted to call it a night earlier than usual, take the opportunity to do so. Minimize distractions (including your devices) and fill your mind with positive thoughts once you lie down. Or make writing in a gratitude journal part of your nightly ritual.
Taking the Time
We can hear you already. "But I have so much going on. I don't have time to relax." Thankfully, you don't have to clear your schedule to do right by your body and mind.
"Start with short moments," Ritmeester said. "Create a ritual. Make it fun. As you gain more practice and experience how good it feels, you can extend the time if you like."
The key takeaway here is to find pockets of time throughout each day—as little as five to 10 minutes at a time—during which you can create a positive habit of stress-relieving activity. After all, self-care is the foundation for everything else you can hope to accomplish. Don't put yourself last in your own life.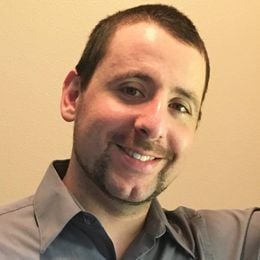 Robert Yaniz Jr.
is a full-time freelance writer specializing in business, marketing and entertainment. Over the last 15 years, he has covered everything from the regional business scene to the latest movies and TV shows. You can usually find him—laptop on hand—sipping a latte or chasing after his young daughter. For more on his work, check out robertyanizjr.com or email him directly at
[email protected]
You can also find him on Twitter @robertyanizjr.