Unplugging on Vacation Can Actually Make You Better at Your Job
And, yes, spending an hour checking email counts as working.
by
Kelsey Yandura
This might sound familiar.
You're finally on that well-deserved vacation, picking out the perfect next song for your road trip, when your phone makes a dreaded "ping!"
You have an email.
Do you resist checking in for the sake of your vacation, or do you put out a few fires so you can relax knowing everything is under control?
Well, the research says resist. But technology makes it pretty difficult to do that.
Technology is making it easier to check in
One recent study by Korn Ferry showed that 45 percent of workers connect with work multiple times a day on vacation, while another 26 percent check in once a day. A whopping zero percent said they abstain from connecting to work during vacation.
Why is it increasingly difficult to put down the workload and take up the vacation? Most researchers and experts agree that our increasing level of connectivity and addiction to technology is to blame.
"We have so many ways for people to connect with us," speaker and researcher Theresa Glomb said. "It's really difficult to protect our attention... even when we should be looking for rest or recovery."
We like to feel in control
But wouldn't it be nice to enjoy a vacation in blissful ignorance, leaving work problems at work?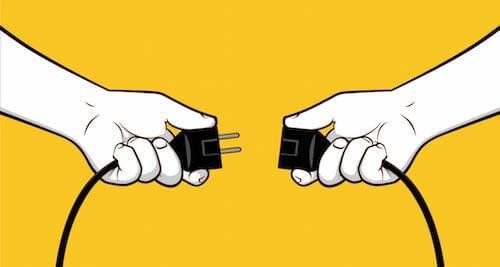 Apparently, most of us don't feel that way. One study by staffing firm Accountemps showed that most workers checked in with work to gain peace of mind that things were under control.
David Rock, author, consultant, and founder and director of the NeuroLeadership Institute, explains that our devices are addictive precisely because the brain doesn't like that feeling of uncertainty.
"Certainty is one of the big reward networks activated by these devices," he said. "The feeling of no control exacerbates stress massively. Your devices give you rewards in large amounts, and it can be hard to let them go."
Unfortunately, this habit has consequences.
Staying 'on' can hinder your productivity and creativity
"At the end of the day, if you constantly work and don't unplug, it ultimately impacts performance at your job," said Leigh Stringer, a workplace strategy expert and author of "The Healthy Workplace."
As counterintuitive as it may sound, taking a break from work may actually help your work performance in the long run. A 2011 International Labor Organization study found that, as the number of hours of work increases, productivity per hour decreases.
"The data is showing that we get the most interesting insights when we're relaxed," Stringer said. "What's the least relaxed position? Hunched over your computer. That's why things like movement, mindfulness, and relaxation are important."
These "moments of insight" are crucial to effective problem-solving and job performance, Rock said.
"When you're very busy, you're much less able to think subtle and complex thoughts," he said. "If you don't take that down time, you're not letting yourself have those big moments of insight that more likely to come through when your brain is quiet."
Never-ending stress is bad for your health
A recent survey by the American Psychological Association showed that 21 percent of U.S. adults felt stressed during their time off and 28 percent worked more than they thought they would on vacation.
According to the World Health Organization, chronic workplace stress leads to burnout — which further studies show can lead to cynicism, exhaustion and overall negativity.
One study showed that those reporting a "vacation deficit" showed significantly higher rates of depression, while another long-term set of data found correlations between a lack of vacation and increased risk of heart disease.
[ICYMI: Stop Letting Stress Wreak Havoc on Your Body]
Try not to give in
While it may be tempting to compromise with a few minutes or emails per day, Glomb advised against it.
"You may want to hop on email for an hour, but are you really able to turn off after that?" she said. "Working on vacation can take our attention away from the actual things at hand."
This phenomenon is called "attention residue," when your mind lingers on a previous task after you switch to a new one.
This can lead to conflict with family or friends sharing your vacation. One study suggested that 56 percent of people had experienced a disagreement with their spouse about being too connected to work.
Let someone else handle it
Preparing your coworkers for your absence is key.
Rock, who goes one an annual tech-free vacation, said he starts reminding colleagues that he won't be reachable months ahead of time.
"They really do plan for me to be offline," he said. "But it's not something that you can just hoist on people a few days beforehand."
Make sure you're thinking far enough out to communicate clearly and answer questions.
"Take the week before the vacation to do the hand-off," Glomb said. "Make a clear action plan for whoever's covering for you."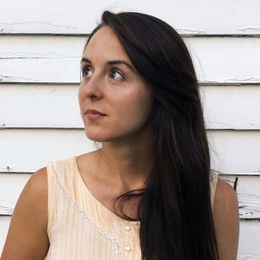 Kelsey Yandura
 is a freelance writer, editor and journalist based out of wherever the nearest library is (usually Denver).