The Pandemic Created More Unpaid Caregivers. Here's How To Support Them.
One in five Americans care for a family member. But tangible support is lacking.
by
Steph Auteri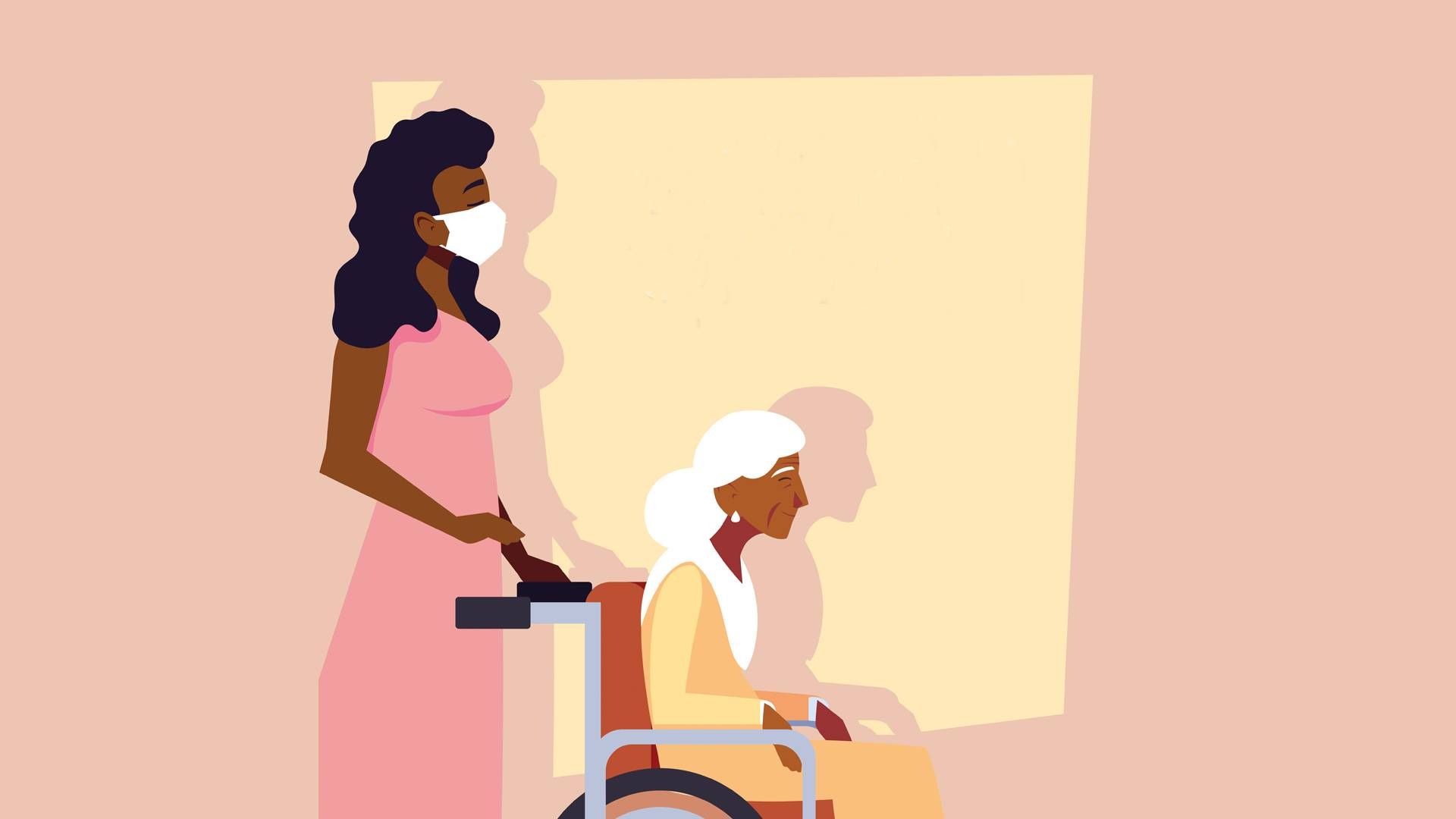 When the pandemic happened, Sharon had only just recently begun caring for her mother, albeit from a distance, as her mom lived three hours away. At the time, she intended on moving her mom closer to home. But before she was able to do so, COVID hit. 
Sharon took on additional remote caregiving tasks, but she had far more to deal with closer to home. Her 6-year-old daughter is neurodivergent and did not understand why schools were shutting down. Sharon took unpaid leave from her job in order to manage it all.
Faced with a lack of systemic support, Sharon struggled. Her story is not uncommon.
A recent survey from advocacy group Embracing Carers gives a glimpse into the adverse impacts caregiving has on the mental, physical and financial well-being of unpaid family members: suffering social relationships; increasing spending on supplies and resources; and lack of sleep and exercise, to name a few.
These impacts have only been exacerbated by a pandemic that has forced many into isolation. Eighty percent of surveyed Millennial and Generation Z caregivers are experiencing unprecedented levels of burnout.
With one in five Americans caring for a family member, this is a serious economic and public health issue. Yet tangible support for unpaid family caregivers is lacking. 
How can we better support this large segment of the population?
Acknowledge they're essential
Liz O'Donnell, founder of Working Daughter, remembers clearly the day she became a more active caregiver to her aging parents. On that day, her father was diagnosed with Alzheimer's disease — and her mother was also diagnosed with ovarian cancer.
At her mother's appointment, the doctor asked O'Donnell why she wasn't doing a better job of caring for her mother. For O'Donnell, who had been juggling work meetings all day, the implication was clear: He was asking why she still worked.
Over the ensuing years, O'Donnell felt frustration that her parents' doctors treated her as if she were on call, with directives to dispense medication throughout the day or handle sudden hospital discharges.
"We need much more recognition from medical professionals that caregivers are part of the care team," she said.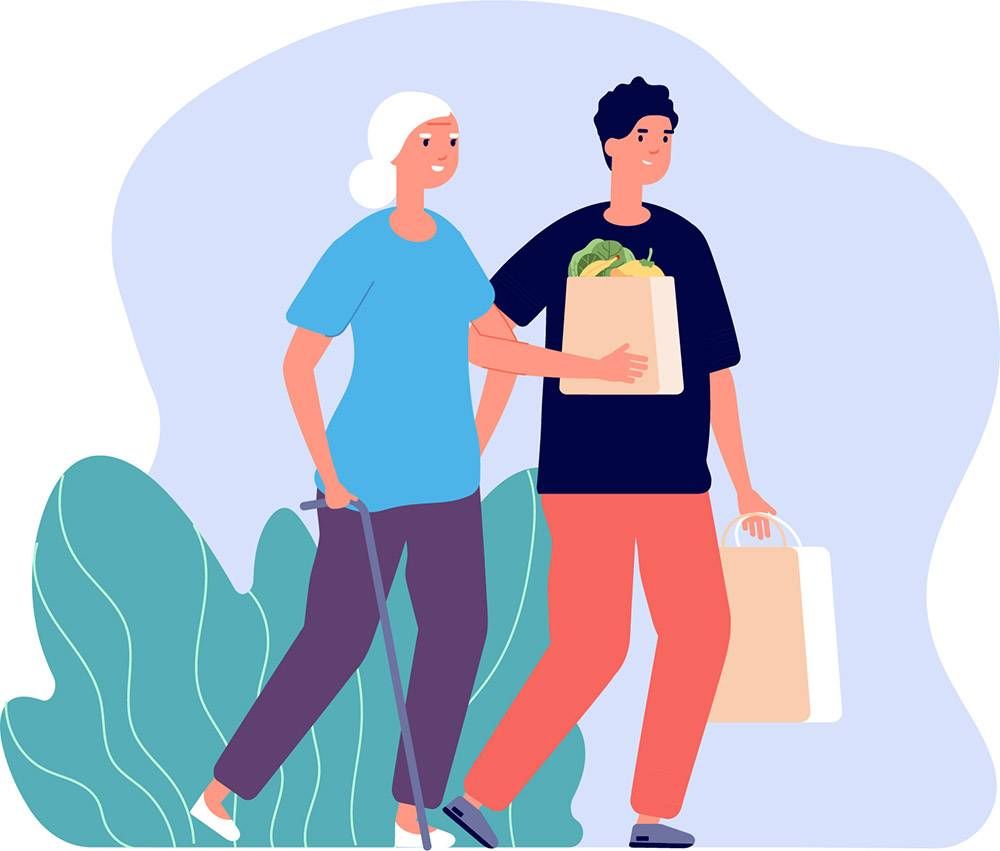 Ranak Trivedi, Ph.D., a clinical health psychologist and caregiver researcher, agrees, pointing out that the pandemic has also left caregivers behind. Because of restrictions, caregivers cannot visit family members in nursing homes or accompany them to clinic visits. (Editor's note: some restrictions have lifted. Check this AARP fact sheet for state by state information.)
Not only is this isolating for those in nursing facilities, but not every patient is able to advocate for themselves. Trivedi insists we need to prioritize vaccinations for unpaid caregivers, treating them as the essential workers they are so they can safely provide care.
Ensure caregivers are trained
Thirteen percent of caregivers became so during the pandemic, making them particularly ill-prepared for their new responsibilities. Then again, we've never adequately prepared non-professionals for caregiving.
Cameron Huddleston, family finance expert at Carefull, felt lost when her mother was diagnosed with Alzheimer's. At the time, she had two toddlers and was working full-time as a financial journalist.
"We were given this terrible diagnosis and then we were just left to figure out things on our own," Huddleston said.
"I knew what to do when it came to her finances. The care issue was another thing altogether. I didn't have anyone I could ask for guidance, so I felt all alone."
Luckily, some organizations provide training and advice to non-professional caregivers. The Caregiver Action Network (CAN), for example, provides training sessions on administrative tasks caregivers must familiarize themselves with, such as filing for do-not-resuscitate orders (DNR) or power of attorney. And because more care is being pushed to the home, they also offer sessions on how to handle the more sophisticated tasks doctors were previously doing, such as inserting IVs and catheters and managing wound care. 
Similarly, Upward Care sends instructors into homes to provide one-on-one training for tasks like bed-bound care, fall prevention, and bathing and showering.
But many caregivers aren't aware of these resources. A system by which medical professionals provide caregivers with a list of such resources would go a long way in making them feel less lost.
Provide health support
At CAN's free caregiver health desk, they answer questions about the nuts and bolts of caregiving, as well as the psychosocial aspects of the job.
"Caregiving brings up feeling of anger, of guilt, of being trapped, of agitation, of depression, and that has only increased during COVID," said John Schall, CAN's CEO. In fact, according to a recent study from the CDC, there has been a sharp uptick in caregivers with suicidal ideation.
The stress of caregiving can also make one more susceptible to physical ailments like high blood pressure, diabetes and stroke. 
In addition to lessening the burden of caregiving, we must make health care more accessible to caregivers. 
Provide employee support
Thanks to the Family and Medical Leave Act of 1993, employers are required to provide job-protected and unpaid leave for family and medical emergencies. But given the financial strain caregiving adds, caregivers need paid time off. 
They could also do with flexible schedules, telecommute options and perhaps even an option to include discounted long-term care in their insurance packages. 
Eighteen percent of unpaid family caregivers have had to reduce their hours — or quit their jobs entirely — because of caregiving, according to the Embracing Carers survey. This shouldn't be their only option. 
Provide financial support
With so much of caregivers' money going toward caregiving costs, something has to give. And with the additional loss of income that has come with COVID, financial challenges have been greater.
This isn't just a problem for employees. When 28-year-old freelance writer Lauren Krouse moved in with her grandmother, she thought she could easily juggle both work and caregiving.
"But I very quickly realized," she said, "that time doesn't stretch like that." She soon found herself missing deadlines and asking for multiple extensions.
As a freelancer, she didn't know how to ask for government support.
"I don't know how I fit into any of these structural support systems," she said, "because they don't apply to people like me." 
She said if she had money to pay for extra help, things wouldn't be so hard.
"We know what we need," she said of family caregivers, "but just having the money to cover those things would be huge."
Caregivers pay for a whole list of services to manage their caregiving tasks: respite care; nursing homes, assisted living and memory care facilities; elder services like driving, laundry and housekeeping.
Sharon says her mother was lucky to qualify for low-income senior living. She also qualified for the Supplemental Nutrition Assistance Program (SNAP), paratransit and Medicaid. But she points out not everyone can access this type of aid.
"The people who need it the most have the hardest time accessing it," Sharon said. "The middle-class make too much to qualify, but then paying out of pocket drains them." 
Unpaid caregivers are also forced to pay out of pocket for the various accoutrements of day-to-day caregiving, such as blood pressure monitors, incontinence supplies and clothing. Some caregiving groups share discounts on these sorts of items and other support services, but it's not nearly enough.
Then there's the loss of income that occurs when unpaid family caregivers are forced to step out of the workforce entirely.
"This is a global public health problem and an economic problem, and it's not been given the scrutiny it needs," said Lynn Taylor, head of healthcare, global government and public affairs at EMD Serono, the company behind the Embracing Carers initiative mentioned at the beginning of this piece. 
"Unpaid caregivers are the backbone of our health system and we have to recognize that."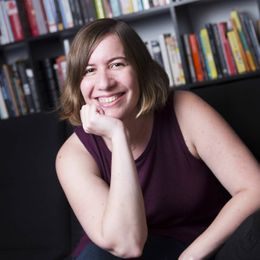 Steph Auteri
has written for the Atlantic, Pacific Standard, the Washington Post, VICE and elsewhere. She is the author of A Dirty Word.